Back In Time With Kenny "SpaceyFCB" Hallaert & Steven "SvZff" Van Zadelhoff

Eric Mertens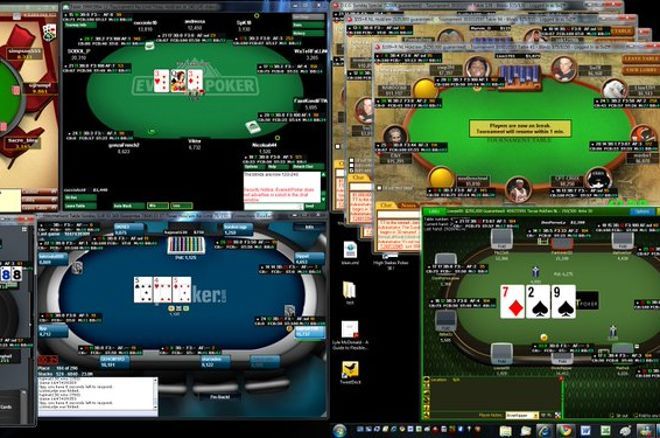 Over the last few years, a lot has changed in the online poker scene and plenty of poker rooms have disappeared. A decade ago, players had dozens of sites to choose from.
Kenny Hallaert and Steven van Zadelhoff, both playing online poker for over twelve years, went back in time on Twitter with some great pictures.
It all started on Monday when Hallaert posted a picture from 2009. After that, he tweeted a picture of the 'old-time classic' lobby from PokerStars. Remember that?
This was my first 4 digit online score. Dating back over 11 years ago. Wondering who's still around from that time? https://t.co/NJsEygY7qF

— Kenny Hallaert (@SpaceyFCB)
Also, the good-old Full Tilt Poker lobby couldn't be missed and that is where the Belgium player noted his first five-figure score. Is there anyone besides Hallaert that you recognise?
The oldest screenshot from Hallaert came all the way back from March 2006, when he finished second in a $55 tournament on Everest Poker for $1,950:
I actually overlooked this one. This is the oldest screenshot I can find. However in my results database (around 40… https://t.co/JVJ8CcajfV

— Kenny Hallaert (@SpaceyFCB)
Steven "SvZff" van Zadelhoff saw the tweets from his friend Hallaert and searched down his own archive. Just look at this amazing lobby from April 22nd, 2007, when he won the Sunday Million!
.@SpaceyFCB started to post some oldskool lobbies, which i am loving, good memories. I'm nowhere near as organised… https://t.co/apxsWzyK2J

— Steven van Zadelhoff (@svzff)
And then there was the old-fashioned PokerStars-lobby, with his picture next to Main Event winners Joe Hachem, Chris Moneymaker en Greg Raymer for winning a leaderboard:
And what to think about playing twenty tables at the same time?
20 tabling in 2011... i wonder where all the money went? # Seriously how can i ever have thought this was a good i… https://t.co/iVCyy1QwiQ

— Steven van Zadelhoff (@svzff)
Van Zadelhoff even posted a screenshot of our own website from eleven years ago. He had won a freeroll for the Aussie Millions and was part of Team PokerNews featuring Noah Boeken:
Aussie Million 2007 was one of my first further trips... won a FREEROLL satty with 20 players to get a full package… https://t.co/YBsx7X0z5l

— Steven van Zadelhoff (@svzff)
Do you still have some old screenshots with stories like this? Share them in the comments!