Off the Felt: Football, Cleaning & Beastmode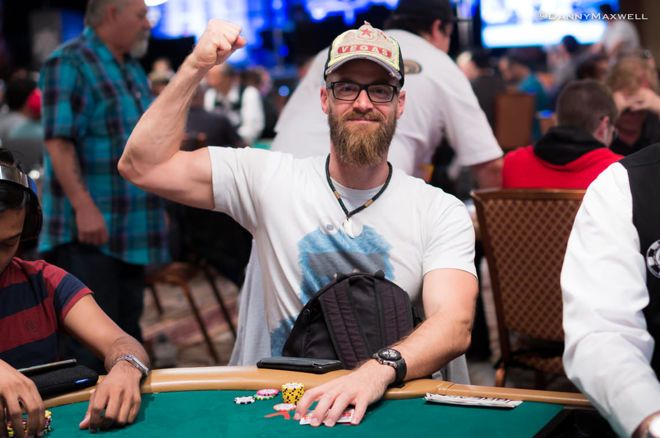 After last week's edition of Off the Felt about Burning Man, it's now time to look at what happened off the (virtual) tables in the previous seven days.
Many poker players followed the start of the new football season, while some had to clean their own house after a bad run. And finally, there are the players who are in beast-mode to get ready for the grind. Other spent time with their kids.
This week, a new season of football kicked off and many players were watching from home. But of course, some players had to get a little closer to the action. Just look at the Instagram of Bill Perkins: He was rooting for the Hawks and had one of the best views of all.
No Money?
What if you are having a bad run for months and lose so much money that you can't even afford to let somebody else clean your house? Then there is just one solution: do it yourself. After months in Las Vegas, Gus "It's going to be a great summer" Hansen has returned to his home. And yes, he is cleaning is own house. A least he is doing it with a smile:
Getting In Shape
Someone who doesn't have to clean his own house after winning the 2017 WCOOP Main Event for $1,6 million, is Steven "SvZff" van Zadelhoff. The Dutchman, living in Malta, spent the last years trying to get back in shape and we think it worked. Right before his title defence on Sunday, Van Zadelhoff posted this tweet and we have to admit: great job Steven!
Last year this week i won the Online World Championship for $1.6M. I think i'm in decent shape for the back to back… https://t.co/1rlEh7KRpt

— Steven van Zadelhoff (@svzff)
Daniel Negreanu is another example of a poker player who put on beast-mode to get in the best shape of his life. This week, the Canadian is competing in the Poker Masters tournaments and just like Van Zadelhoff, he is in great shape:
Ben Heath also spent most of his time outside, doing a great climb in Austria:
Time With The Kids
Some players aren't spending as much time at the poker tables as they used to do. Jason Mercier is one of them, after becoming a dad earlier this year. Also, Joao Simao is spending a lot of time with his kid, as we see on his newest Instagram posts that involve biking and swimming:
Happy Birthday Phil Laak!