Off the Felt: Burning Man Edition

Pamela Maldonado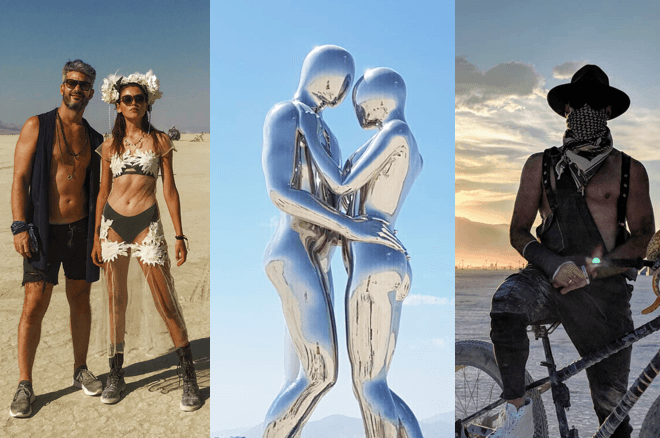 There's two things I look forward to this time of year — football and Burning Man. I haven't managed to make my way out to the playa but I do very much enjoy seeing the photos that go up on the 'Gram. In case you are unfamiliar, Burning Man is an annual, nine-day gathering in the Nevada desert that features artistic performances, installations, music, and a lot of partying.
Anyone who makes the trek for this festival is expected to bring food, supplies, shelter, and anything else they might need, which apparently also includes insane costumes. I can't describe much else (having never been) but from what I'm told, in order to fully understand and appreciate Burning Man, you just gotta go and experience it for yourself.
Matt Waxman was in attendance and provided entire albums for us to see.
Check out his page because he's posted much more.
Looks so free.
Sick view.
Queen of the Playa
This art piece is unreal.
Wait for it!
Glam.
Also check out her page because there's loads more photos.
If you want to check out more crazy photos from the event, just search #burningman and let me tell ya — you're in for a treat. It's like MadMax on steroids.
Now back to everyone else... the non-burners.
Congrats to Fintan Hand for getting engaged.
Do all people with dogs sleep like this?
Can we travel with Mustapha? Just once?
Randall Emmett got engaged, too! Congrats.
Picture perfect.