Maryland Dealer Helps Players Cheat Casino Out of More Than $1 Million

Valerie Cross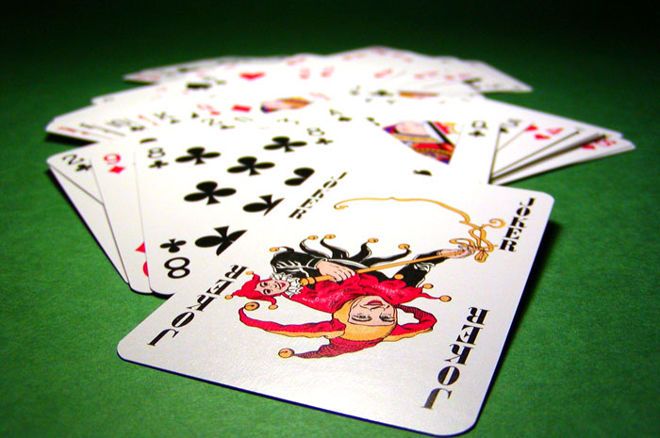 A baccarat dealer pleaded guilty on Tuesday to conspiring to helping players cheat a Maryland casino out of more than $1 million, the Associated Press reported.
Last September, Ming Zhang reportedly lifted the deck to expose part of an unshuffled baccarat deck, while a player at the table photographed the cards. Players then used the information to place big bets at favorable times, a court filing reported.
Assistant US Attorney Erin Pulice said that knowing the order of cards allows bettors to predict the outcome of hands in baccarat "with near-perfect accuracy," and reported that the plot cost the casino $1,046,560.
Zhang, who received a cut of players' profits for his role, faces up to five years in prison. While the name of the specific casino was not named in court documents or mentioned at Tuesday's hearing in Greenbelt, an MGM National Harbor spokesperson confirmed Zhang's former employment at the D.C. area casino.
"Ming Zhang is no longer employed by MGM National Harbor. We have provided our full cooperation with authorities throughout this investigation," said casino spokesman Malik Husser.
Maryland Lottery and Gaming Control Agency spokeswoman Carole Gentry said on Tuesday that Zhang's gaming license is in the process of being revoked by the state regulatory agency.
Repeat Offense
Prior to the MGM offense, Zhang was present when an alleged co-conspirator carried out the same scheme that targeted another Maryland casino, sometime between July 2017 and September 2017, according to the court filing. Investigators said Zhang then accepted payment of $1,000 from his co-conspirator at a nearby hotel.
He also reportedly requested additional payment from one of his co-conspirators, who told Zhang he would contact him later. Zhang reportedly lied about the scheme when confronted by investigators the following day, according to the filing.
Marcia Murphy, a spokeswoman for US Attorney Robert Hur's office, said in an email that Zhang is the only person thus far who has been charged in the cheating operation.
Dealer Accomplices
It's not the first time a dealer has reportedly aided players in sizable baccarat victories. In fact, the dealer served a critical role in Phil Ivey's multi-million dollar baccarat and punto banco wins at Borgata and UK's Crockfords Casino, respectively. Both of those wins led to court cases in which the courts sided with the casinos.
In Ivey's case, the dealer complied with Ivey and his associate, Cheung Yin Sun, by orienting the cards in certain ways which allowed the players to use a technique called "edge-sorting" to help determine the value of the next card out of the deck. The dealer's role in these cases seems less directly involved, seeing as the big wins depended on skills in detecting irregularities of the printing on the backs of cards — and the dealers were not compensated away from the table, presumably.
As for Zhang, his fate awaits him on Jan. 31 when he is scheduled to be sentenced by US District Judge Paul Grimm.
Lead photo courtesy of www.freeimages.com / Kroma Kromalski