Former Employee Indicted for Embezzlement from Card Player Magazine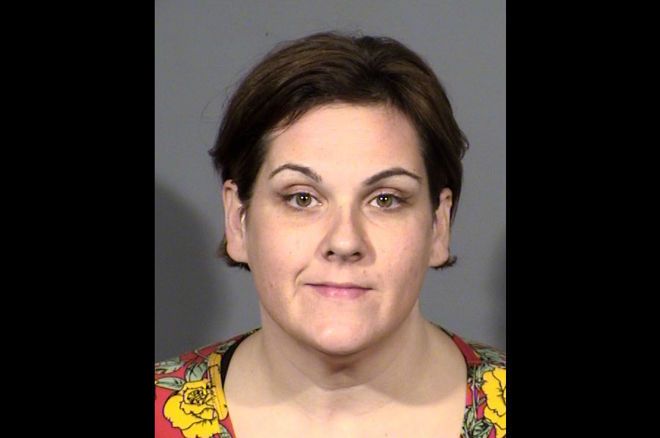 One of America's best-known poker publications was the victim of more than $1 million in theft according to new charges brought by Clark County prosecutors in Las Vegas.
Shelby McCann, who worked under the name Anna McCann, was indicted of 24 felonies on Thursday after prosecutors charged her with stealing from Card Player magazine when she began working for the company in September of 2011, according to the Las Vegas Review-Journal. She is charged with using checks made out to herself to pay off credit cards, increase her salary, and for other expenses.
The magazine is well-known to many card players around the country, where it is often available for free in casino poker rooms. The publication is owned by CEO Barry Shulman, who bought the publication in 1998, and his wife Allyn Jaffrey Shulman, who also serves as the magazine's lawyer.
The newspaper reported that the theft continued until McCann resigned in August of 2016. Company officials discovered the thefts after there was not enough money left to pay bills.
Allegations against McCann
Prosecutors allege that McCann, who worked as the magazine's bookkeeper, made use of the funds for a move to Hawaii as well, where she was recently arrested. She is also alleged to have funneled the magazine's money into a crowdfunding site to help pay for an adoption.
Prosecutors charge that she stole $1.1 million total during the time she was employed at Card Player. Jaffrey Shulman spoke with PokerNews on Friday about the alleged crimes and said the total was really just a bit over $1.4 million.
"Her embezzlement didn't affect business or payroll at all."
After learning of the thefts, Barry Shulman and his son Jeff Shulman, who serves as chief operating officer, each put $20,000 back in the business to handle the company's immediate needs and the magazine ran smoothly. Jaffrey Shulman said, "Her embezzlement didn't affect business or payroll at all."
Jaffrey Shulman said that during an investigation after the theft came to light, the company learned that McCann even sent herself flowers using company funds.
"Employees tell me she would walk around the office saying, 'Look how much my husband loves me," when she had actually sent the flowers to herself with our money," Jaffrey Shulman said. "She wrote checks to herself, sent money to her husband, paid off four different credit cards, bought airline tickets, stole petty cash, bought clothes and other items and had them sent to her home, made large donations to one of her many GoFundMe accounts, and changed her salary every two weeks for five years."
McCann also used some of the stolen money to buy a home in Hawaii, Jaffrey Shulman says, which was eventually foreclosed on. The company alleges that she forged a letter from Card Player saying she worked remotely and made $200,000 a year in order to get a loan for the home.
The Shulmans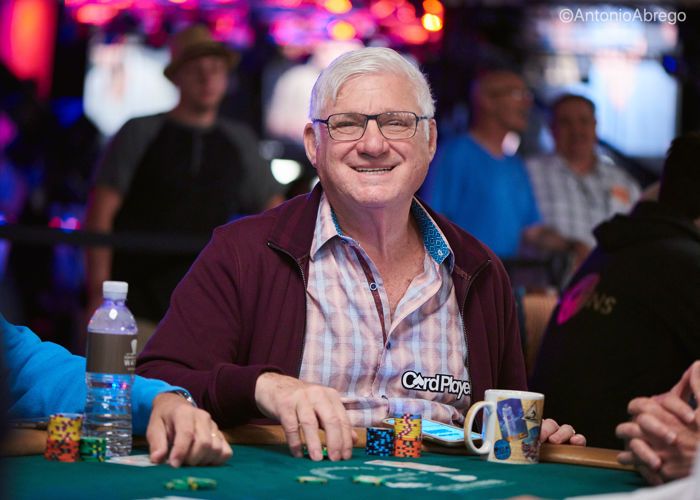 The Shulmans are one of the better known families in poker. Beyond publishing the magazine, they also have several major bullet points on their poker resumés. Barry Shulman has more than $5 million in lifetime tournament winnings including two World Series of Poker bracelets. That total includes winning the WSOP Europe Main Event in 2009.
Jaffrey Shulman also has a WSOP bracelet and more than $600,000 in tournament winnings. Barry's son Jeff Shulman is also an accomplished player with almost $3.5 million in tournament winnings. He finished fifth in the 2009 WSOP Main Event for $1.95 million and seventh in the event in 2000 for $146,700.
Defense
PokerNews reached out to McCann, but had not yet received comment at the time of writing. However, she and her husband have set up a crowdfunding site to help pay for her defense and dispute the charges against her on the site.
"The charges against her are so over the top it's absurd," the site notes. "Without giving too much detail, they reported to police that every dime she made there over a base $37,000/year salary was fraudulent and unauthorized. Anna had worked for two law firms in California in the capacity as a controller/accountant before this employer. She was bonded in both California and Nevada."
The site termed the charges as "vindictive retaliation" and had raised $468 so far. The site also notes: "This is entertainment to her accusers and they have deep pockets. My initial goal is to cover her bail bond and to provide a retainer to a defense attorney."
There was no timetable yet available as to when McCann might face trial. PokerNews will continue to follow this story.
Sean Chaffin is a freelance writer in Crandall, Texas. His work appears in numerous websites and publications. Follow him on Twitter @PokerTraditions. He is also the host of the True Gambling Stories podcast, available on iTunes, Google Play, TuneIn Radio, Spotify, Stitcher, PokerNews.com, HoldemRadio.com, and TrueGamblingStories.com.
Lead image courtesy of Las Vegas Metropolitan Police Department.