Arlie Shaban Accepts a Herculean Challenge from the Poker Gods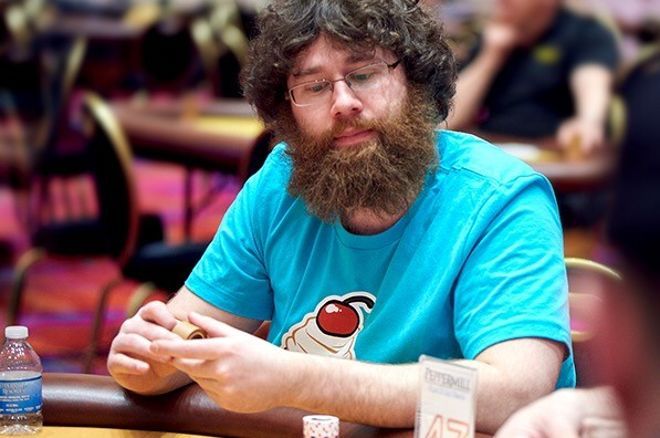 Arlie Shaban has already proven himself as a player not afraid of a challenge — in fact, he once challenged himself to stream for 50 days straight and ended up extending his goal to 1,000 hours, which he reached after 125 consecutive days of streaming for a live Twitch audience. Now, the Team Run It Up streaming ambassador faces a new challenge, one launched at him from the "Poker Gods."
On Sunday, Shaban received a letter from the Poker Gods, which miraculously appeared on the PokerStars blog, proposing an epic poker challenge for Shaban. Shrouded in mystery, the "12 Labours of Arlie" will mimic the "12 Labours of Hercules" from Greek mythology.
Much as Greek god Hercules had to perform 12 difficult feats, Shaban will have 12 exploits to perform, many of which will require more than just streaming or poker skills. The letter warns that "some [of the tasks] will be so complex you won't even know where to start." It also tells Shaban that he may find some inspiration and hints from the original 12 Labours of Hercules, while PokerStars will be there to help him with some of the others.
"Challenge accepted. Bring it on."
According to the letter, the challenge before Shaban will determine whether he belongs "with the streaming Gods, worthy of a small piece of poker, and streaming immortality" or whether he's "just a mere mortal."
Shaban's challenge descended upon him via a popup message from PokerStars Support as he streamed his WCOOP pursuits on Sunday. The message addressed him, and suggested that he may be due for another challenge. Shaban was then directed to the letter from the Poker Gods, which he read aloud on Twitch. Unsurprisingly, the former Big Brother Canada contestant did not back down.
"F****** right I wanna do this! Challenge accepted. Bring it on."
And so begins Shaban's journey. How similar it will be to that of Hercules remains to be seen, as Hercules' tasks consisted mostly of slaying and capturing mythical animals. Either way, it should be interesting to watch.
Shaban's 12-labor journey will be documented on the PokerStars blog, and you can watch Shaban prove himself as a streaming god on his Twitch channel.
The Stars Group owns a majority shareholding in iBus Media.