PokerStars Seeks Player Input for $25K PSPC Event Structure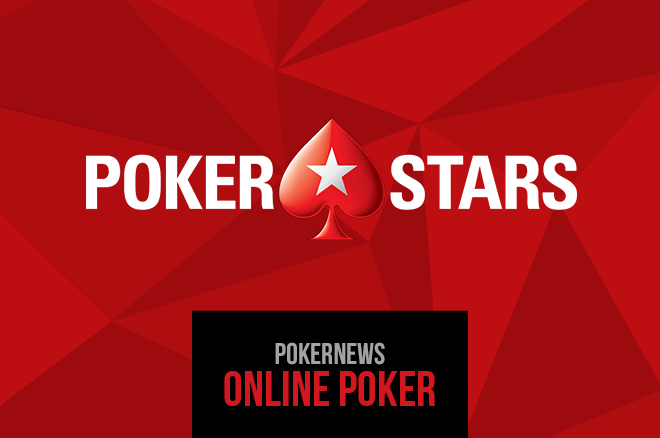 Most people who play poker on any regular basis are aware by now of some details of January's PokerStars Poker Players Championship and the Platinum Pass craze underway. And that's exactly what PokerStars is hoping.
"We're doing our best to make sure anyone who should be aware of the event is aware," said David Carrion, PokerStars Director of Poker Marketing.
That includes not only further potential qualifiers, but also high rollers and others who would be interested in putting up $25,000 for an event with unprecedented added value. But PokerStars not only wants the potential participants to know about the event; they also want potential players to shape the event itself.
Have Your Say About #PSPC
From August 16 to August 31, PokerStars will be gathering feedback from players regarding what they would like to see as far as structure for the event. The "Have Your Say About #PSPC" survey can be accessed via a link on the PokerStars Blog as well as through Twitter and Facebook. Platinum Pass qualifiers and players in the Stars database who have bought into PokerStars Live events of $5,000 or more will also be sent a survey link via email.
"I don't necessarily expect a massive departure from the more general elements regarding tournament structure, but at least the players will feel they had the best chance to influence the event and feel confident that they are playing in the best possible event for them," Carrion told PokerNews.
The structure elements that players will have a chance to chime in on include starting chips, length of levels, levels per day, dinner break, what kind of ante to use, whether there should be a shot clock, when the re-draws take place, payout structure and minimum payout. In terms of what players can expect to be different at this event, besides the $1 million added for first and hundreds of qualifiers in a $25,000 buy-in event, Carrion predicted:
"Probably payout table, minimum payout, how much goes to first... Maybe preference will be the same as normal or maybe there's something they want to see different."
From the player input collected, PokerStars plans to craft a schedule and structure for the event accordingly, and announce the details to players in early October.
Platinum Pass Paths
Carrion said the approach to giving Platinum Passes away has been to make it an accessible proposition. For a typical large buy-in event, winning a qualifier would normally cost a decent chunk of change that many players couldn't cough up, but not with the Platinum Pass approach.
Stars has attempted first to reward some of the best players in world who win events like SCOOP, WCOOP or other PokerStars flagship events, so that incorporates the skill part of the game that the poker story builds on. But according to Carrion, they've also created paths that could potentially lead to more human interest stories, the kind that keep the poker dream alive.
"We also need to be able to inspire the poker community, and make it possible for people to connect to real poker stories."
With the latest set of Platinum Pass adventure programs through which many will snag a seat into the PSPC, poker prowess but also creativity and industriousness are being rewarded.
"We also need to be able to inspire the poker community, and make it possible for people to connect to real poker stories."
The Chris Moneymaker PSPC Tour is handing out $30,000 passes to winners of $86 tournaments that will be hosted in various locations across the United States, appealing to 'rags to riches' type tales that the whole Moneymaker story provokes. The tour kicked off the weekend of August 4 at Stones Gambling Hall outside of Sacramento, California, and local player Cliff Ellefson beat out more than 800 entries to become the first recipient of a Platinum Pass on the tour.
Carrion noted that in the Moneymaker Tour, the events bring aggregated benefits for the host casinos as well as added exposure for the PSPC event itself. That was surely the case at Stones, where the Run It Up team provided marathon live streaming coverage of the event that boasted commentary from poker stars like Daniel Negreanu, Moneymaker, Lon McEachern and Joe Stapleton, and more story lines were born. The tour continues with the next stop at Lucky Chances Casino in Colma, California Aug. 19-26.
The PSPC Player Pool
While no one can predict what the final player pool will shape up to be, we should expect a rare mix never before seen in an event with this large a buy-in.
"The goal was by the time we get to the tournament, there should be an array of people who should never be in a $25K all the sudden in for the ride of their life, mixed with some who would want to play it but wouldn't because of bankroll restrictions, and then those who would normally be playing the event," said Carrion.
Adding in 320 qualifiers, each with their own unique story of getting there, Carrion predicts "a fantastic cocktail of emotion that creates excitement for those watching." Poker fans will be able to follow some of the qualifier stories leading up to the event to a degree not possible in typical tournaments, and Carrion notes that the dynamic mix of players could also create opportunities for some David vs. Goliath moments.
"What I do know is the 320 qualifiers are going to have the time of their lives and they're already winning."
As for how many will buy in directly, Carrion admits it's hard to predict, but between 300 and 400 is probably a realistic expected range. Stars will not, however, be measuring the success of the tournament by number of entries alone.
"What I do know is the 320 qualifiers are going to have the time of their lives and they're already winning."
Time will tell exactly what the inaugural PSPC will bring, but one thing is for sure – it will be a unique tournament for spectators watching it unfold from home.
As for future editions of the event, Stars will wait and see what happens with this one before committing to a repeat of the expensive proposition.
"In our heads, we would love to run it again in the future, but at this stage, we just wanted to do something completely bold and different for the players and see the response."
The Stars Group owns a majority shareholding in iBus Media.