Off the Felt: Summer Time.

Alexandra Cacovean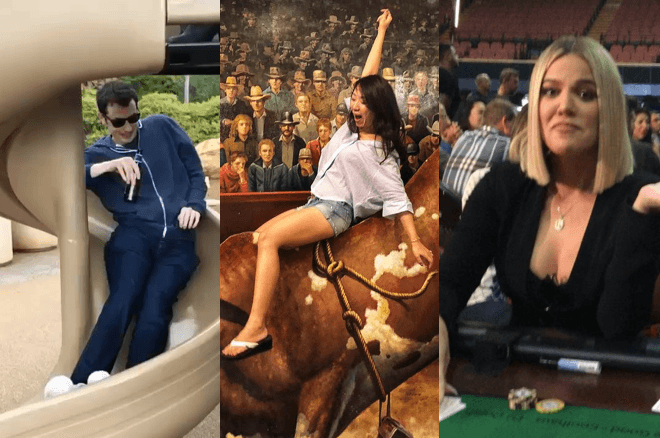 Soo cute!
Is it still a great summer tho'?
That after-the-Main-Event smile.
Hello baby!
Happy Durrrrday!
Wow, congratulations Maria.
That's sick!
Good job, Josh.
Run'em over!
That looks stunning.
Savage.
Is that Neymar?
Yes, it is.
Playing with the Kardashians, wow.
Doug was enjoying some baseball.
Mateos went to the beach.
And Ana went hiking.
And these two went to Disney World.
Brian is back in Philly.
Patrik has some great plans this summer.
And DeJuante is in Texas.