Off the Felt: Guns and Sun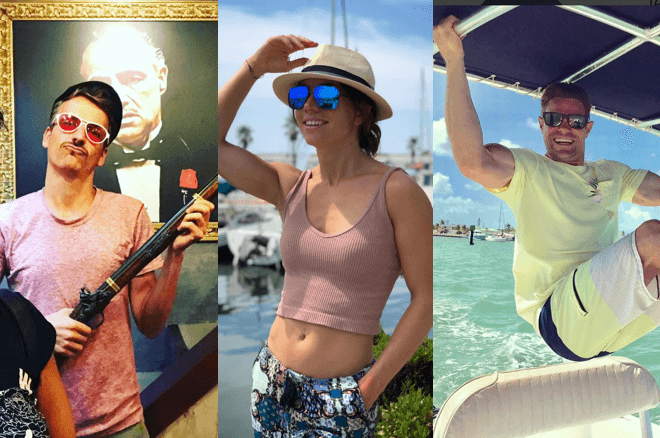 Things were pretty tame this week. It could be that everyone is focusing their efforts on making some dough at EPT Barcelona or just actually enjoying life instead of documenting it. Either way, we saw Philipp Gruissem holding a gun (oh my), Daniel Negreanu looking slim and trim, and damn, did you know Benny Glaser can play guitar? Pretty well actually. Take a look.
DNegs is back in the gym and gettin' fit AF.
Happy belated, J Koon.
Uhm, I don't know if I trust partybort with a gun in his hands.
Martin Jacobson looking like he's ready to rip your head off.
Noah Schwartz looks like he's part of a new venture.
Straight out of a J.Crew catalog.
Runner-up in the biggest tournament in the world doesn't look too shabby.
These two need their own show.
Wishing you a quick recovery.
Unexpected. More, please.