Ludovic Geilich Talks Joining "Talented" Stable of partypoker Pros

Chad Holloway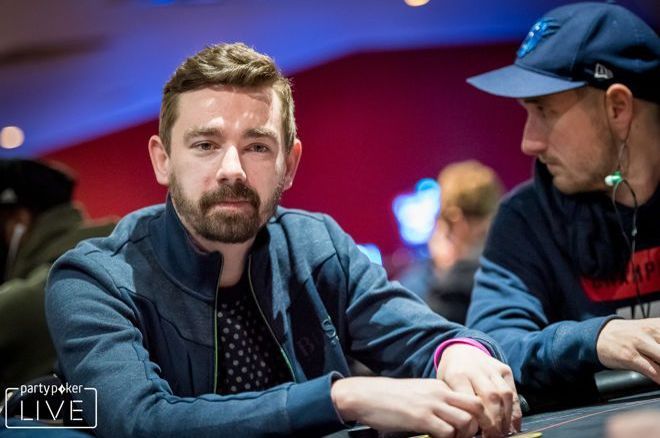 At the end of the 2018 World Series of Poker, partypoker announced a new addition to their roster. Scottish pro Ludovic Geilich, who ranks third on his country's all-time money list with more than $2.2 million in live earnings, signed on to join the ranks of Jason Koon, Ike Haxton and Fedor Holz.
"A smile comes across my face as you mention me being alongside such talent," the 30-year-old Geilich told PokerNews. "It will only make me work harder as a player. The team keeps getting stronger and I'm loving being a part of it."
Geilich: "I fancied a deal with them so that drove me to win an event at one of their festivals."
Joining a stacked team – which includes his friend Roberto "The Welsh Wizard" Romanello – was appealing, but there were plenty of other reasons that inspired Geilich to jump on board.
"They've been doing so much for community it was a no brainer," he said. "I've been going down to Dusk till Dawn poker club for five years now and thoroughly enjoy myself every time I go back. The fact they had been holding partypoker LIVE events to such success was which pushed me to get on board with them some way or another."
Geilich, a renowned pot-limit Omaha player, is looking forward to bringing his expertise to the site.
"I'd like to think I have as much experience in PLO as those I look up to, like Phil Galfond and Ike Haxton, but obviously I'm not on their level social-media wise. They're known worldwide for what they do best," Geilich continued. "I feel when you've played a certain game for as long as I have there's always something you can bring to the table. When it comes to PLO I feel I can bring some fantastic structures and blind levels while also capping the reentry system to level the playing field. I also look forward to also sitting down and introducing some ante PLO."
Proudest Poker Accomplishment
Geilich has an impressive tournament resumé that includes a career-high $313,482 for finishing fourth in the EPT10 London Main Event. He also took second in the 2017 PokerStars National Championship Prague for $216,920 and won the 2016 Wynn Poker Classic for $150,662. However, none of those scores meant the most to him.
"From a Texas hold'em stance I would probably say winning my first major tourney – the ESPT Marbella €1K for $171,789 – after beating about 1,000 players," he said when asked of his proudest accomplishment. "A close second is winning the €1,100 event at the partypoker MILLIONS Grand Final Barcelona for $306,421. This is up there as I fancied a deal with them so that drove me to win an event at one of their festivals. I was very proud of that."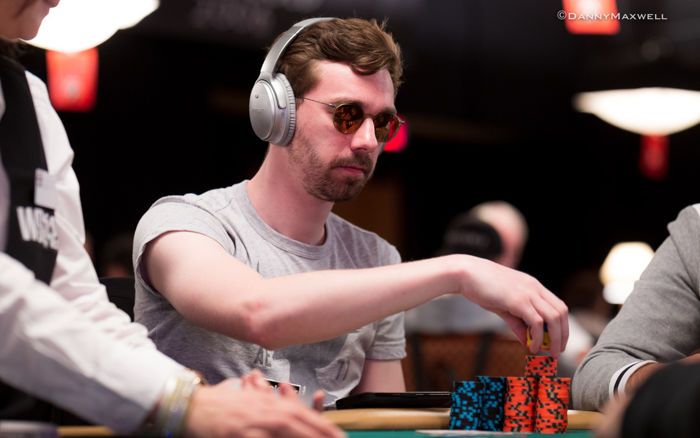 In addition to his live success, Geilich has $3 million in online cashes where he plays under the moniker "Gr4vyBo4t." What's the screenname all about?
"When I first started out playing live poker in my local club called 'The Wabash' there were lots of characters and the banter was also flowing," Geilich explained. "Everyone would come out with so much nonsense it just didn't make sense at times. One time there was a lot getting spouted about and I just threw a mixture of what I heard together and came up with Gr4vyBo4t. I was always artistic so I added the two 4s for A's to make it look better."
Geilich is confirmed for November's partypoker LVE Caribbean Poker Party and plans to visit Sochi, Russia for the first time.
"I like that the player experience is as best as one could imagine and the guarantees are not too shabby," he said of partypoker LIVE events. "The staff is always there to help at any moment and everyone is down to earth and as friendly as could be."
You can Geilich on Twitter @Gr4vyBo4t.