Global Poker Player of Week: Galen Hall Accelerates to Crazy 8s Title

Sean Chaffin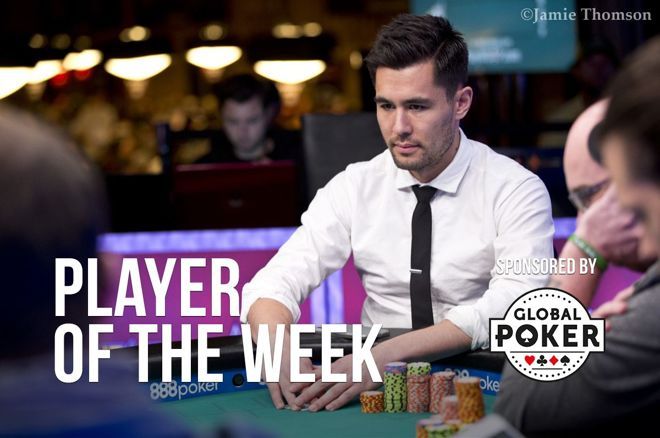 It had been a long time coming for Galen Hall. With more than $4.25 million in live tournament winnings, Hall was still looking for his first bracelet. A tournament player for about a decade, he still hoped to lock up a bracelet after some close calls and a career with so many nice finishes.
That win finally came in the 2018 World Series of Poker $888 Crazy Eights last week and he couldn't have been happier with some new gold and an $888,888 top prize. He topped a massive field that included 8,598 entries. Hall' s girlfriend and parents drove in to watch him play out the fourth day of action until he took home the title.
"It was an overwhelming sense of relief and satisfaction," he says. "I've had so many close calls – a 9th, 11th, 12th, 13th, 14th 15th, and 16th at the series. It was like getting this huge monkey off my back."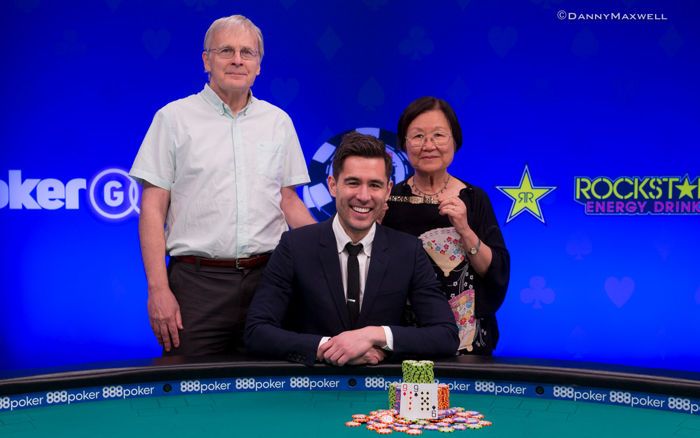 The win makes a dream a reality and earns him Player of the Week honors. Hall was a sharp-dressed man as he accepted his hardware – sporting a jacket and tie for his winner's photo. At three-handed and on the fourth day of action, Hall felt he had an edge with an aggressive approach.
''I thought both of the other players were a little on the tighter side and I had the chip lead," he says. "ICM was a little less than normal with small third to second pay jumps, but I thought it probably still mattered to them a reasonable amount, so I was hoping if one of them got short I could apply a lot of pressure to the other one. I thought I would get a lot of chips from that and I just generally came in planning to be aggressive."
The strategy worked and he continued to collect pot after pot.
Hall: "I went out of my way to play small field tournaments to give myself a shot."
Sure, he'd had bigger win. In 2011, he won the $10,300 EPT PokerStars Caribbean Adventure Main Event title for $2.3 million. But a bracelet is a superb bullet point on any poker players resumé, especially considering Hall is not a full-time player.
This summer, he had a strategy on events to play for his best shot at a title. The plan actually backfired in a good way.
"I've wanted to win one of those for years," he says. "There's something special about the WSOP bracelet. I went out of my way to play small field tournaments to give myself a shot, which is hilarious because the one I ended up winning was absurdly large."
Hall works for Bridgewater Associates hedge fund in Connecticut and only drops in tournaments occasionally now. The Crazy Eights was the only low buy-in nine-handed tournament with a large field that he's played in five years. It may be time to reconsider that approach after his win.
"I try to play poker every four months or so, and fit in a tournament whenever I cam," he told PokerNews. "It's a little surreal. I have tried to come and play a couple months for the last six or seven years, and have definitely had my fair share of fairly deep runs."
While he had a big stack of chips late, it didn't come easy. When play reached two tables, Hall was far from the chip leader and had to build.
"I had to play tight on the shorter stack for a long time in the final two fables," he says. "But once I got lucky, won some coin flips, and got a stack – I was really able to step on the gas."
Sean Chaffin is a freelance writer in Crandall, Texas. His work appears in numerous websites and publications. Follow him on Twitter @PokerTraditions. He is also the host of the True Gambling Stories podcast, available on iTunes, Google Play, TuneIn Radio, Spotify, Stitcher, PokerNews.com, HoldemRadio.com, and TrueGamblingStories.com.