Vlogs: Phil Galfond Hops On The Vlogging Trail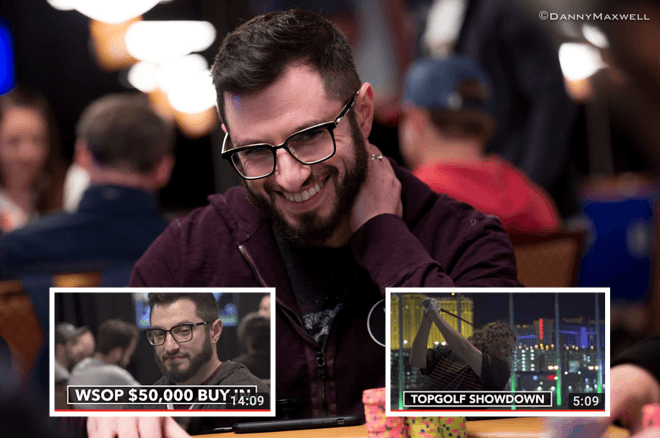 Vlogs continue to pick up steam within the poker community. The latest to join is Run It Once founder, Phil Galfond. Although we are over the halfway point of the 2018 World Series of Poker, it was just this week that Galfond announced on Twitter that Run It Once had launched its own YouTube channel with a link to the first released video.
We just launched the @RunItOnce YouTube channel. The first video follows my journey through the $50k Poker Player's… https://t.co/6xPOMpIDHI

— Phil Galfond (@PhilGalfond)
In the debut episode, Galfond takes the viewer through his $50,000 Poker Players Championship journey, which he ultimately ended up busting short of the money on Day 3. He talks about his table draw and shares some key hands and strategies from his first two days. The best part: an intro into a personal story featuring Phil Ivey and New York.
It's been three days since the debut episode was released and Run It Once's YouTube channel already has a second video out. The second video doesn't feature Galfond. Instead, it showcases some of the Run It Once pros on an outing to Top Golf in Las Vegas. You can watch that episode here.
Ben Deach
For a little break from Vegas poker, check out the latest Reno blog from news broadcaster, Ben Deach. In his latest video, you'll catch some rodeo action as well as cash game hands from Atlantis Casino. His vlog comes complete with some hand histories where he flops two monster hands, but gets put in tough spots both times. Take a look.
Andrew Neeme
Andrew Neeme never needs an intro but he's here because honestly, his thumbnail is too good to leave out.