MPN Releases New Prima Poker Client, €50K Promotion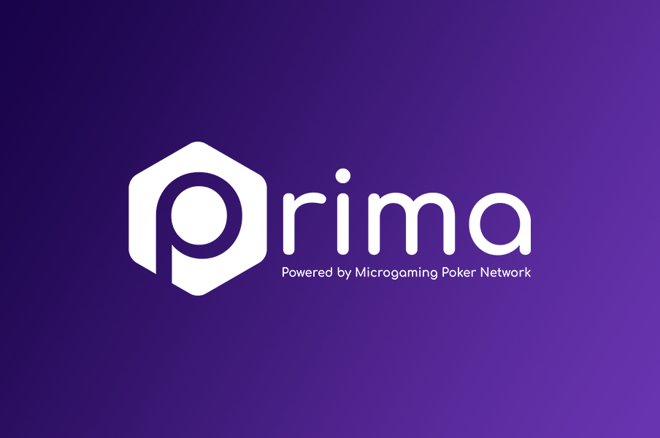 Prima was once one of the biggest names in the online poker business, with buzzed-about high-stakes games that rivaled those of PokerStars and Full Tilt Poker.
That prestige faded over time as the nosebleed action dissipated and moved elsewhere. Eventually, the Prima Poker Network, which encompassed several skins, was rebranded as Microgaming Poker Network (MPN).
Now, Prima is back, and back in style, MPN announced in a Thursday presser. They've overhauled the Prima client with brand-new software "designed to deliver a premium experience to players worldwide" and rolled out a shiny promotion to lure both new players and current players on old-school skins to give it a shot.
Fresh Look for an Old Name
Back in the online poker heyday, Prima housed some of the biggest games in online poker despite being closed off to U.S. residents for much of that time. The likes of Prahlad Friedman, Sami Kelopuro, and Johnny Lodden were some of the names battling at $100/$200 on Prima in legendary matches.
Prima eventually morphed into MPN and faded into something of irrelevance, ranking 15th in PokerScout's tracked online rooms at the time of writing.
"This is our biggest and most important poker release, and the culmination of a multi-year strategy to revitalize our product and leapfrog the competition."
While returning to the glory days is likely a pipe dream in the modern online poker landscape, the team at MPN is nonetheless looking to make a splash with the return of Prima as the primary client, boasting a host of software improvements. Players can download it starting today on select skins, and it will be accessible to all customers on July 31.
New features include Ultra High Definition graphics, a player history tool that sorts profit and loss across different types of games to help players optimize their results, a new loyalty program and even a feature that turns a hand history into a GIF so players can share it on social media.
"This is our biggest and most important poker release, and the culmination of a multi-year strategy to revitalize our product and leapfrog the competition," said Alex Scott, MPN's head of product (network games). "I'm proud of what the team has achieved and I'm so excited about what we are going to build together in the coming months."
As Scott hinted, more updates are expected to follow after today's soft launch — available for download to customers on the RedKings, RedStar, Guts, Betsson, Betsafe and Nordicbet skins according to Poker Industry PRO ($). The Prima software should be available company-wide on July 31, according to the press release.
"By the end of the year, this new Prima client will have significant new features that the old one doesn't have," Scott told PRO ($). "At that point I want to be really pushing it to players over the old one. This is much more in keeping with what you'd expect as a player in 2018."
€50,000 in Freerolls
Players currently playing online poker on the existing MPN skins will not be required to download the new Prima software. However, in an effort to nudge users over to their shiny new product, the MPN team has put together a big marketing push in the form of €50,000 in freerolls.
They've dubbed the new promotion $50,000 Prima Poker Missions, according to PRO. Players will receive two missions per day and those who complete them get to play in a €1,000 freeroll the following day. At the end of the promotion, those who have participated will get entry into a €30,000 freeroll.
Only players who download the new software are eligible to participate, as MPN seeks to port as many players as possible to its modern platform after months of hard work by the development team led to this initial roll out.