VLOGS: You Don't Win Every Tournament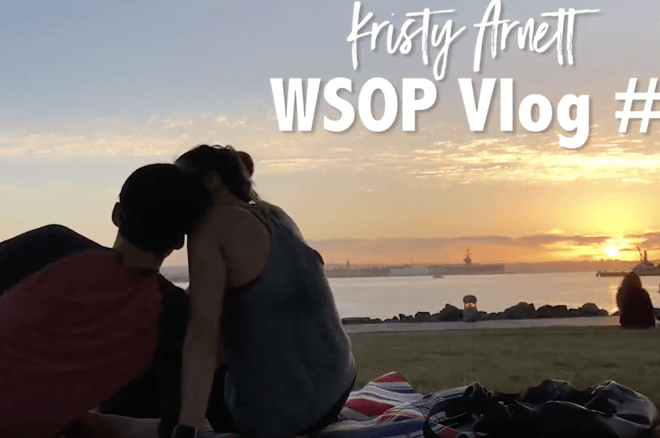 It's incredible to see players like Fedor Holz and Justin Bonomo just crush everything - win everything - cash everything, but the truth is, there's a percentage of players who go on huge dry spells and play dozens of events before even cashing in one, much less win an event.
Like Doyle Brunson once said, "It's a hard way to make an easy living," and Kristy Arnett is being raw and honest about her summer grind. The truth is, she hasn't been crushing like she hoped she would prior to the start of the 2018 World Series of Poker. In her latest vlog titled, "When Going After Your Dreams Gets Hard," Arnett opens up about the insecurities of being a pro poker player.
Sure, you might win a tournament but what will the haters say? That you were lucky? That you ran good? Or will you get the support for putting in the work? Arnett also revealed that she was -EV on tournament buy-ins, over $10K in fact. If you want some truth about being a grinder, watch the latest episode as it is probably some of the most relatable content you'll ever see.
Meanwhile, there are plenty of players who have been in Las Vegas for the entirety of the WSOP but some, like Matt Vaughan, are just arriving. In his, "Arriving At The 2018 WSOP" vlog, he talks about his run-in with Andrey Zaichenko. The significance? Vaughan barely steps foot into the Rio and bumps into the guy who busted him in the 2017 Main Event. Ouch. Bad sign of the rest of the summer? You decide.
If you just want to watch some good 'ol fashion fun, then the K. Pokerkraut channel is a must. These Swedish guys are doing it all while in Vegas: poker, beer pong, pool, and everything in between. It's hilariously entertaining. These guys take their poker ventures to a cash game at Stratosphere Casino. At the very least, it's worth a try.
And finally, Jaman Burton has made his way to Vegas. He talks about running into fellow vlogger Andrew Neeme before heading over to Bellagio to play some 2-5 NL cash games and yes — he wins with seven high. Take a look as he breaks it down.