The Poker Hand I'll Never Forget: Alex Foxen's Big Call Down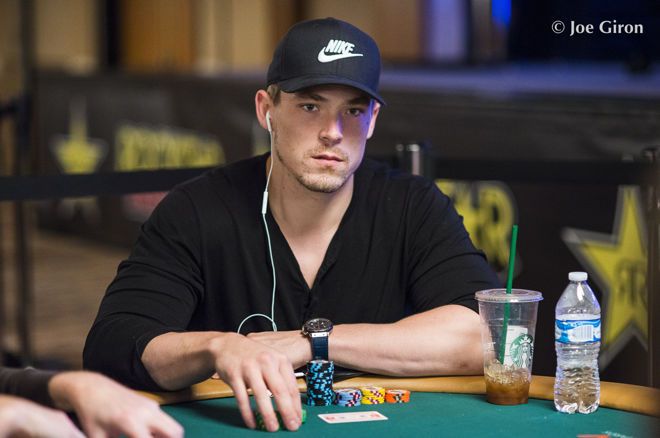 It's quite unbelievable to think that less than a year ago, one of the best in the game right now, Alex Foxen, was still looking for his first six-figure score. One month after the conclusion of the 2017 WSOP, he got it when he shipped a $2,650 side event at the Seminole Hard Rock Poker Open for $204,600.
From there, Foxen has proceeded on an absolute tear to collect his first seven-figure score when he finished runner-up in the WPT Five Diamond Poker Classic Main Event for $1.134 million last December, then followed that up with both his first high roller and first super high roller titles.
He won both the $25K High Roller at the WPT LAPC in February and the HK$400K Super High Roller at APPT Macau in March for $425,000 and $964,000, respectively. Foxen then booked two more high roller final tables for a combined $295K last month, and at the start of this year's WSOP, he had amassed more than $3.2 million in earnings in the months since the end of the 2017 WSOP.
Foxen's off to a solid start in the 2018 WSOP, as he already final tabled his first event, the $10,000 Super Turbo Bounty where he finished sixth for $63,042. At a break during his second tournament of the series, Event #3: $3,000 No-Limit Hold'em Shootout, we caught up with the red-hot poker pro to ask him about the hand he'll never forget, and it came during one of the biggest stages he has found himself on to date.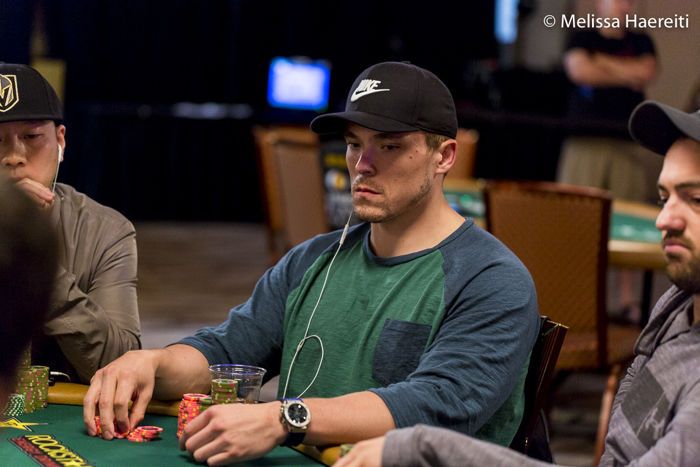 Big Calldown at the WPT Five Diamond Final Table
Flashing back to his best live score to date, and his only seven-figure score, Foxen went into the biggest final table of his life back in December at the Bellagio as the shortest stack, staring at a top prize of $1.958 million. After catching some early rungood, he laddered up two spots and sat lowest in chips along with eventual winner Ryan Tococ as four-handed play commenced.
Young Gun Sean Perry kept his foot on the gas holding a massive chip lead, and Foxen proved he was willing to tango.
"This is poker at its finest." -Scott Blumstein
"I called three streets with king-seven. There was a four-liner on the board against Sean Perry in this spot where he overbet the river, and it was just a really pivotal pot that gave me the stack that allowed me to go deep in that one."
Perry started the action with a min-raise on the button at 30K/60K/10K and Foxen defended his big blind with


, according to the WPT live updates. The flop came



and Foxen checked his second pair before Perry continued for 100,000. Foxen called and the

fell on the turn.
Sitting with


for nine-high and no draws, Perry fired a second barrel for 325,000. Final table commentator and last year's Main Event champion Scott Blumstein emphasized the tough spot Foxen was being put in.
"You have middle pair, you have no real way of improving unless you hit another king or a seven. And you lose to all better kings," commented Blumstein. "It's quite the predicament that Alex is in here. And this is where experience and playing so many hands; I think Alex is trying to figure out what the right answer is, and I'm not surprised to see him make the best call with way the best hand."
"Making the call there with second pair… It was definitely a hand that was really memorable and important to me, and not the easiest call to make."
A

landed on the river to put four to a straight on board and Foxen quickly checked it for a third time. Perry stared Foxen down a bit, and considered his options, holding nine-high in a 1.16 million-chip pot.
"This is poker at its finest," Blumstein said. "When a guy has nothing and he's forced to make a move and the other guy has a marginal hand and is forced to a tough decision."
Perry opted to put the pressure on (and try to win the hand) with an overbet of 1.3 million. Foxen started reaching for calling chips, and after using one time extension, Foxen looked Perry over a while longer and finally tossed in a single chip to call. Foxen got the good news and soared into a healthy second-place stack of 96 big blinds, putting him nearly even with Mike Del Vecchio and within striking distance of Perry.
"Making the call there with second pair… It was definitely a hand that was really memorable and important to me, and not the easiest call to make."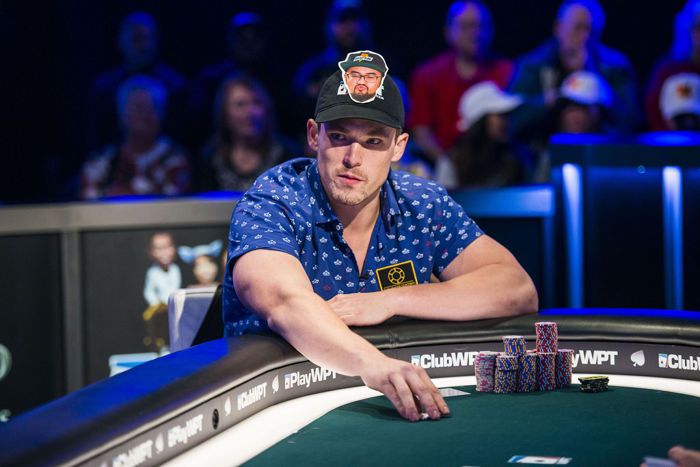 Foxen let us in on some of his thought process that led to the call.
"There's a bunch of reasons," Foxen explained. "Mostly just theoretically, his bet sizing doesn't really make sense to be a value hand because my calling range is so narrow – the hands he can get value from, so I'd imagine when he bets that sizing, he's not going to do that with a straight very often.
"Because for the most part, he's basically going to get called by chops with that sizing. So it's just a spot where I think he's really polarized and a pair of kings was good enough."
Foxen went on to get heads-up with Ryan Tosoc for the title, only to fall short of his first WPT title, forced to settle for his largest lifetime cash of $1.134 million, which eclipsed his previous highest cash by more than five times.
For the rest of the WSOP, Foxen plans to play pretty much all the no-limit hold'em tournaments and most of the mixed games, while skipping the ARIA high rollers for the most part. We will look out for more deep runs from Foxen this summer, and more of his signature fearless style and intimidating presence on the felt.
Be sure to catch all the coverage of the World Series of Poker this summer, as PokerNews brings live updates from the tournament floor.
Photos courtesy of Joe Giron, Melissa Haereiti and WPT