Off the Felt: It's Summer Time In Vegas

Alexandra Cacovean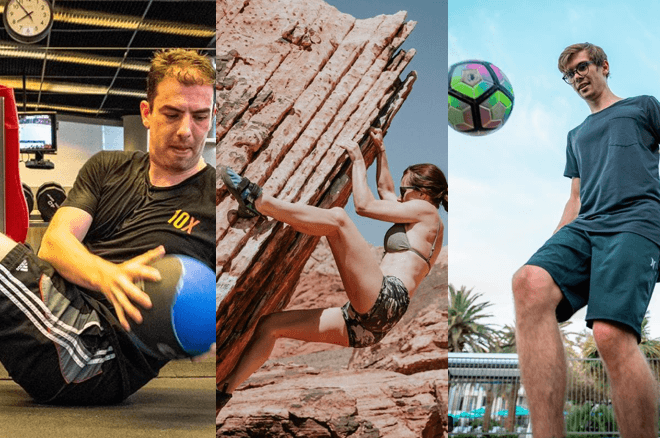 This week in poker social, everyone is pretty much busy trying to win some tournaments at the World Series of Poker.
However, they still had time to show us some Off the Felt action, including Bryce Yockey and Lex Veldhuis (who is actually not at WSOP) basically playing with knives. Others, like Ben Heath enjoyed their free time doing some other activities that look a little bit more normal, tbh. So let's see!
This looks like something that shouldn't be available to angry poker players who bust a tournament.
Fedor apparently plays soccer. I call.
On that WSOP poker/health grind.
Baby Mercier is in town.
Exploring the city, because hello - it's Vegas.
Damn girl. Damn.
It's unclear whether we'll see Bill Perkins in the One Drop but until then, he's looking pretty away from the tables.
Natalie and Ana were enjoying sunny Barcelona.
Lex is also playing with knives... new trend?
This is definitely not in Vegas but OMG so cute!
I guess we won't be seeing Philip Gruissem this summer. One German down.
Giiiirrrrrrl!
No WSOP = baseball outings and summer vacation trips.