888poker's Chris Moorman on Move to Vegas, First 2018 WSOP Cash & More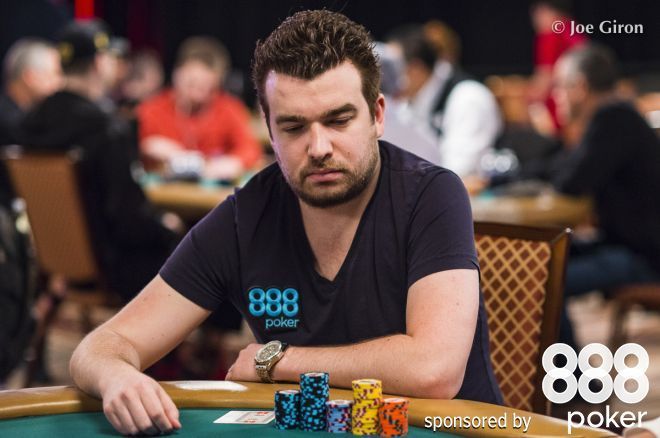 The 2018 World Series of Poker, sponsored by 888poker, is only four days in and already 888poker Ambassador Chris Moorman has notched a cash. He finished 17th in Event #3: $3,000 No-Limit Hold'em Shootout, just missing out on a final table after losing a heads-up battle to Sam Phillips.
It was a good start to the series for online poker's most accomplished player, who literally flew across the Atlantic days earlier after cashing the Opening Event of the 888LIVE Barcelona. Unfortunately, he had to miss that stop's Main Event, which is currently being live reported right here on PokerNews.
"I was only there for the first event so I could come back and play the $10K WSOP Turbo," Moorman said. "When I was there, a lot of the other ambassadors weren't there yet so I didn't get to hang out with them. I have some really good friends on the team now having been there for a couple years. So, I was sad to miss them, but obviously, the WSOP is a big attraction as well. You wait for it all year. When it comes along, you're excited, and a lot of friends will come here too."
888 Crew Descends on WSOP
Indeed, a roster full of 888poker Ambassadors are expected to contend this summer in Vegas including 2014 WSOP Main Event champ Martin Jacobson, Sweden's Sofia Lövgren, and streamer Parker "Tonkaaaa" Talbot, just to name a few. Moorman weighed in on who he thought might make some noise.
"I feel really comfortable in six-max, I have a good track record in it."
"I think someone like Tonkaaaa won't play because of the Canadian tax situation, and someone like Dominick [Nitsche] might just be in the Aria high rollers all the time," he said. "Obviously, if Dom plays, he's going to win stuff, he's won four bracelets and he's still so young.
"I think Jacobson could do really well when he gets here. I went deep with him in a Montreal tournament a few months ago. He was really tough to play against. Every time I had the nuts I couldn't get a chip out of him."
The tournament Moorman was referring to was a $1,000 event at the Playground Poker Club. Moorman placed third out of 1,231 entries for $69,262, while Jacobson finished sixth for $22,038.
As for the 2018 WSOP, Moorman plans to keep the ball rolling in pursuit of his second bracelet.
"I'm looking forward to all the six-max events," he said. "I feel really comfortable in six-max, I have a good track record in it. You can get a little more creative and you don't have to just cooler people. The six-max is always more fun."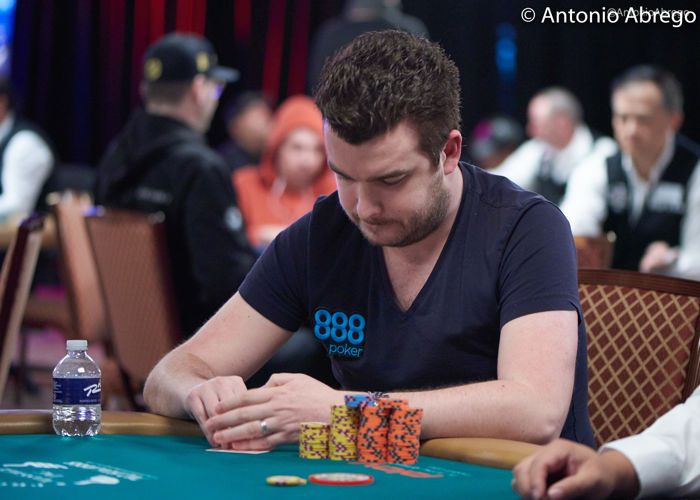 Bracelet Hunting in Vegas
Moorman, who won the 2017 WSOP Event #27: $3,000 NLHE 6-Max for $498,682, is also looking forward to the expanded WSOP.com offerings.
"I went deep in one of the events last year," he said. "I got my account reactivated yesterday. I'm ready to play the Sunday one almost certainly. I'd love to get an online bracelet just to compliment my online history. It'd be nice."
Interestingly, this marks the first year Moorman has played the WSOP as a full-time resident of Las Vegas.
"If you asked me five years ago, Vegas would be the last place on earth I'd end up living."
"I was renting a place here for a year to just see if I liked it before moving from L.A.," he explained. "Surprisingly, I really liked it, so I recently bought a house here. If you asked me five years ago, Vegas would be the last place on earth I'd end up living. It's kind of random, but so far so good. I've been here four or five months, fixed it up a bit. I'm ready to have some parties this summer."
Speaking of parties, Moorman may make an appearance at D&B Publishing's book launch for Lance Bradley's "The Pursuit of Poker Success" on Saturday, June 9, sponsored by 888poker.
"I've known Lance for a long time and was more than happy to help out," Moorman said of his chapter. "It's been interesting to see the extracts from so many great players. I like learning from top players so I'll definitely read it."
As for a third book from Moorman, who previously wrote two for D&B Publishing, don't count on it anytime soon.
"No plans for a third," he said. "Maybe I need to win the WSOP Main Event for that."