Paddy Power Betfair to Merge U.S. Business with FanDuel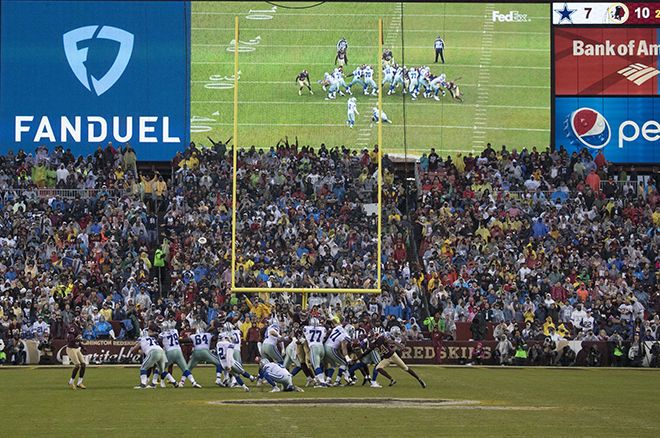 Gambling giant Paddy Power Betfair is to merge its U.S. business with daily fantasy sports specialist FanDuel in preparation for the sports betting market opening in the coming years in the United States of America.
The U.S. Supreme Court, earlier this month, overturned 1992 legislation banning sports betting in most American states. Under the terms of the Professional and Amateur Sports Protection Act (PASPA) of 1992, sports betting was prohibited in most states. Only a handful of U.S. states can offer sports betting, namely Nevada, Delaware, Montana and Oregon.
Overturning the PASPA means individual states can legalise sports gambling and it looks likely that several states will open their doors to some of the British bookmaking giants.
Paddy Power Betfair already has a presence in the U.S. through TVG, which is one of America's biggest online horse racing businesses. TVG was acquired by Betfair for $50 million in 2009 before Betfair and Paddy Power merged. Paddy Power Betfair also has a horse racing betting business and online casino in New Jersey.
Both Paddy Power Betfair's U.S operations and FanDuel were unprofitable during the last financial years despite generating revenue of $141 million and $124 million respectively, yet there is vast potential for this deal to make a lot of money.
FanDuel currently has seven million registered customers across 40 states and enjoys more than 40 percent market share in the U.S. fantasy sports market. The company is, however, weighed down with $76 million of debt.
Under the terms of the agreement, Paddy Power Betfair will use existing U.S. assets worth $612 million plus $158 million in cash to acquire a 61 percent stakes in the combined business; the $158 million in cash is thought to be used to cover the FanDuel debt.
Paddy Power Betfair can increase its holding to 80 percent after three years and take 100 percent ownership after five years.
Peter Jackson, Paddy Power Betfair's Chief Executive, said of the FanDuel deal, "This combination creates the industry's largest online business in the U.S., with a large sports-focused customer base and an extensive nationwide footprint. Together with our substantial financial firepower, we believe we are now well placed to target the prospective U.S. sports betting opportunity."
Lead image courtesy of Wikipedia Commons