Off the Felt: Selfies and Kevin Hart's Car

Alexandra Cacovean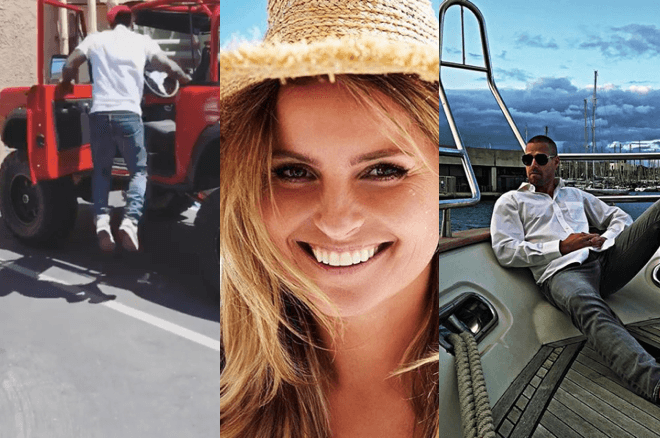 This week in poker social sun is finally shining and the World Series of Poker is starting in less than a month. And that has to be the reason why we are seeing so many selfies of late, right?
Well, anyway, Kevin Hart showed us his car, and it may be a little too big for him, Kara Scott's baby is coming very, very, soon and Fatima Moreira won the ultimate selfie master award this week — you'll see.
Not judging Kevin at all for his car, nope.
Sam Trickett's stag-do looks wild.
OMG, we will have a new poker baby soon.
Ok, they definitely look alike.
And Mike Del Vecchio is Mark Zuckerberg.
Liv prepared the best birthday cake ever.
Lex looks happy af.
And Patrik is, as usual, classy af.
Slay!
That looks so cool.
Jennifer and Phil were celebrating Cinco de Mayo.
And apparently Tito too.
Sofia's selfie game is strong.
Natalie is looking cute!
OMG. Fatima looks stunning.
Josh's new best friend.
Loving Beth's hair.
Wow, Leo!
That looks hard.
Winter is coming to Australia.
And summer is finally coming to Norway.
Couple goals.