Book Excerpt: 'The Pursuit of Poker Success' by Lance Bradley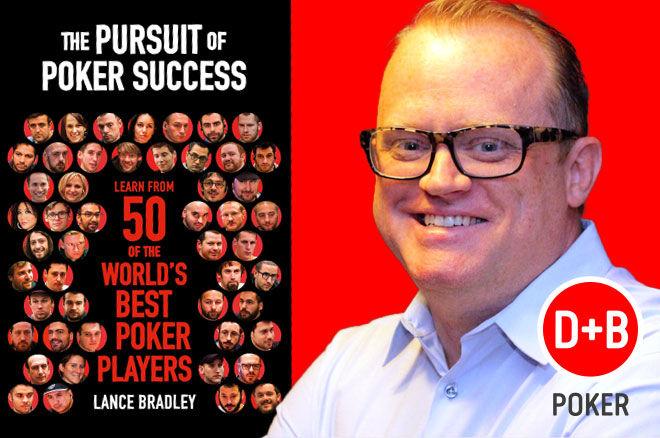 D&B Publishing was created by Dan Addelman and Byron Jacobs 15 years ago, just as the online poker boom began. They have established themselves as the leading publishers of poker books over the past years and have published books by Phil Hellmuth, Mike Sexton, Chris Moorman, Jonathan Little, Alexander Fitzgerald, and Dr. Patricia Cardner to name just a few. The latest addition to that impressive list is none other than Lance Bradley.
Over the last 12 years, Lance Bradley has been one of poker's leading journalists and now finds himself at the helm of PocketFives.com as President and Editor-in-Chief. During his time covering the poker world, Bradley has interviewed hundreds, if not thousands, of the world's best players. This experience has revealed one fascinating trend; contrary to what might be expected, there is no single guaranteed path to success.
Why do some poker players become immensely successful while others fall by the wayside?
What is it that separates the successes from the failures?
Is there a magic formula?
Each and every poker player featured in The Pursuit of Poker Success has taken their own route to becoming one of the world's best players. The players interviewed for this book include World Series of Poker bracelet winners, World Poker Tour champions, online poker wizards, and some of the best cash game players on the planet. Bradley spoke to each player about the way in which they found success in a game that can be humbling for so many. What worked for them can work for you.
| | |
| --- | --- |
| Title: | THE PURSUIT OF POKER SUCCESS |
| Subtitle: | Learn from 50 of the world's best poker players |
| Author: | Lance Bradley |
| Publisher: | D&B Poker |
| Prize: | $29.95 |
| Pages: | 320 |
| Publication date: | June 2018 |
You can order a copy of the ebook or physical book from D&B's website.
Excerpt: Managing Downswings
---
Andre Akkari
Over the course of his career, Akkari has learned that his best approach to turning around a downswing is to step away from the tables and focus his time and energy elsewhere.
"I stay away from the game when downswings happen. Sometimes it happens three series in a row without a cash and everything goes wrong. You start to make a lot of mistakes, you have no confidence. The best thing is to stay away from poker. Poker sometimes hurts you if you're not in the right mindset.
---
Mohsin Charania
Going through a downswing is challenging, but Charania has seen enough of them now to know how to cope.
"You have to work on different techniques and make sure your mind is right."
"You have to work on different techniques and make sure your mind is right. I was on a really bad downswing and then suddenly I got deep in a WSOP event. If I was complacent as I have been in years past, I could probably have just punted the tournament at any point. But because I've been used to these upswings and downswings and because my temperament has evolved over time, whenever I was in those spots, I was able to play them well and then just let things that were out of my control not affect me too much. It's something you just have to condition yourself to be good at."
---
Stephen Chidwick
Even those moments, as frustrating as they are, have provided Chidwick with an opportunity for self-improvement.
"I think within the bad runs there are also a lot of opportunities to improve. Some of the times I feel most kind-of proud of myself or most successful is when I'm able to maybe take a bad beat or bubble a tournament or something and then see myself get over it in maybe 45 minutes where before it would've taken me two hours. I can look back and say that's success, that's improvement, and kind-of draw positives from it."
---
George Danzer
Playing against better players as often as he could, Danzer saw his fair share of downswings. While they had a short-term negative effect on his bankroll, he always understood that the downswings were part of the learning process, including learning just how to work his way through the phases when the cards stop co-operating.
"I always wanted to play the highest I could with the bankroll I had."
"Downswings are mathematically just going to happen and the stronger your opposition is, the more it's going to happen. I always wanted to play the highest I could with the bankroll I had, so I always had the strongest opponents instead of just grinding the level that I was comfortable beating. I always wanted to push myself and play against stronger opponents and then of course the downswings are going to happen always, but you learn a lot on the way. So to overcome those downswings and not beat yourself up when you've had long streaks of 100,000- or 200,000-hand downswings online, you have to just fight through it.
---
Chance Kornuth
Putting in the hours necessary both on and off the table isn't a trait that Kornuth came to recently. He studied more in the early years of his career than he does now but still preaches that nothing can turn around a downswing quicker than getting back to basics with something as simple as hand reviews.
"When I first started, I followed the rule that I think Taylor Caby mentioned, that was like a 1:1 ratio (playing:studying), or at least I tried to. I would say that I reviewed my sessions for at least half of those times that I played. I think that now when I'm having good results, my learning is curbed but then when things are on a downswing, that's when I'll begin to work hard again."
---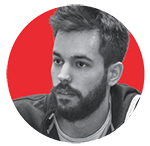 Dominik Nitsche
Teenaged Nitsche may have been frustrated that his first few attempts at playing live tournaments didn't result in a huge score but, thanks to the work he's put in since then, he's managed to become numb to the inevitable downswings and instead focuses his energy on making sure his processes are right and he's consistently making the right decisions.
"I like to think that I've pretty-much gotten to a point where I don't really care."
"I like to think that I've pretty-much gotten to a point where I don't really care. I don't care if I lose. I don't care if I bust 40 to 50 high rollers in a row, I really just don't care anymore. I just sit down, it doesn't matter if I win or lose today, I'm just going to play poker.
"If I lose quickly and there's no re-entry, then I'm just done working for the day and that's okay with me too, because sometimes there will be those days and sometimes those days will happen a lot of days in a row and that's okay too.
"I lost the high rollers basically for almost two years straight and I don't think it affected me. I played about as good as I always do."
---
JC Tran
Some players want to play through a downswing by putting in the same number of hours to push through to the other side of variance. Tran took a different approach and just slammed on the brakes to force himself to take a hard, honest look at his game and the fields he was playing.
"The most important thing is that I slowed down and stopped, hit the reset button and I'm back at it again. But sometimes when you still feel like you're better than these guys as far as tournaments where you see guys you can beat, and you sit down and play and you don't ever think 'I can't win this tournament', you don't ever think about that. That was the lesson I learned - these tournaments will still be here, they won't go anywhere. You can take a break."
---
Sponsored content provided by D&B Publishing.