"Phase 1" Launch of Run It Once Poker Targeted for Summer 2018

Mo Nuwwarah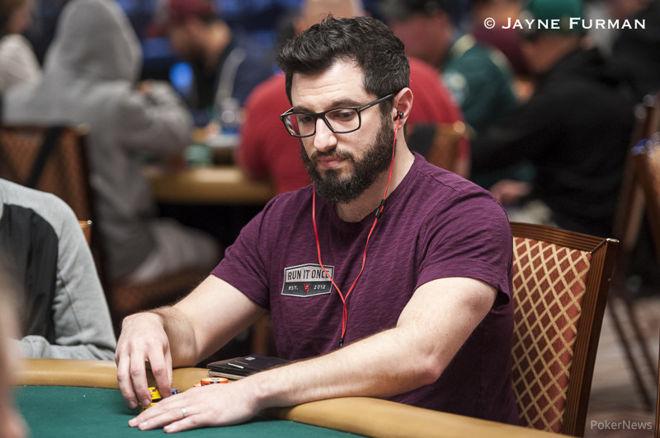 He wrote a bunch of words, but one phrase resonated above them all.
"Long live poker."
That's the final, most important message from Phil Galfond in his recent essay updating the poker world on his latest activities regarding the long-anticipated Run It Once Poker. Galfond outlined what he's been up to, offered some reasons for being behind schedule and reiterated his goal with a new timeline.
The Mission of Run It Once Poker
Galfond's long-running mission has hit a host of delays since he initially presented his idea and proclaimed his goal to provide a sustainable poker ecosystem to the benefit of both recreational players and pros. That first announcement came with a target launch of first quarter 2017. More than a year later, the Run It Once lab has released nothing material but continues to make peripheral moves such as hires in the ongoing development process.
Galfond first announced the project about a month after the end of the 2016 World Series of Poker. He spent that summer grinding cash games in Las Vegas and making his presence scarce at the Rio, and that was evidently the last of Phil Galfond the full-time professional poker player.
PokerStars had come under fire from the professional poker community for its treatment of high-volume players after the highest rewards tier was completely chopped off without warning. Partypoker had yet to shove all in on challenging PokerStars' market dominance in the live and online realms.
"I want a fair, honest, transparent poker site that believes in the dream that I have lived."
Seeing an opportunity to both build a viable business and right what he saw as the sinking ship of poker, Galfond announced he'd build an upstart site to keep alive the dream of climbing the ranks and becoming a poker legend.
"I want a fair, honest, transparent poker site that believes in the dream that I have lived," he wrote. "I'm going to give it my best shot."
While PokerStars was at the height of its dominance when Run It Once was first announced, the poker market has only become more crowded in the interim. As mentioned, partypoker has ramped up all of its offerings in an effort to reclaim its place atop the mountain. Cryptocurrency sites have been popping up, piggybacking on the crypto crazy to carve out their own niches.
Still, Galfond's name remains a powerful one in the industry and plenty have been patiently awaiting his big move. He's universally respected and widely trusted, and his deep knowledge of the game and the online poker ecosystem gives him a unique perspective when building something like Run It Once Poker.
Galfond's Update
The workload has undoubtedly weighed heavily on Galfond, as he's been all but absent from high-profile poker tables in recent years. He made an appearance on Poker After Dark and pops up every summer for a couple of big tournaments at the WSOP, but the man who collected a bracelet and 11 cashes from 2013-2015 has nary a cash since June 2015.
Galfond admitted he's disappointed that the work hasn't translated into any public-facing substance. Building a poker client from scratch is far from a cakewalk.
"We made some significant missteps early in our software development and it set us on a course that's been very difficult to navigate," he wrote.
"We'll be offering a unique cash game experience, focused on fun and on pure, authentic poker."
A change in leadership in early 2017 left the project a bit adrift, and Galfond noted that he's attempting to thread the needle between a full rebuild and continuing with the work that had been started. Ultimately, the final product of his vision is going to be slower to hit the market now, but Galfond didn't want to completely delay everything, so a partial launch is now forthcoming.
What does that mean for the poker players who want to give Run It Once a shot?
The biggest news to come from Galfond's post is that he anticipates a "Phase 1" launch this summer.
"Our Phase 1 platform will provide cash games that (we think) look and feel great and include some exciting and innovative features," Galfond wrote. "We will be offering sensible rake for sustainable and beatable games. We'll be offering a unique cash game experience, focused on fun and on pure, authentic poker."
Tournaments will be added in the next phase. Galfond noted that "a new site fighting for liquidity" was going to have a tough time producing a competitive tournament offering anyway.
"I assure you that Run It Once Poker, even in Phase 1, will be different from the rest."
Rewards, perhaps the testiest subject in the ongoing rift between PokerStars and its old high-volume clientele, seem like they're laid out and ready at Run It Once.
"We will have an innovative player rewards system that I believe will make both pros and recreational players happy," Galfond wrote. "One which will give slightly more rewards to dedicated pros while not leaving recreational players behind, will engage recreational players and pros alike, and will make it impossible for players to leave their rewards unclaimed."
Security has also been at the forefront of plenty of recent online poker discussion, especially in the wake of recent accusations against a prominent black market operator in the U.S. There, too, Galfond promised "creative solutions" cracking down on "predatory behaviour."
More info will be released in the coming months, Galfond said, including details about Phase 2 and the reasoning behind all of the company's decisions to craft Run It Once the way the public will see it. In the mean time, players should keep an eye out on Galfond's Twitter feed and the Run It Once site if they want to be kept updated.
Galfond wants poker to live long, and while his mission is delayed — significantly so — it's far from over and he hasn't thrown in the towel by any stretch of the imagination.
"I assure you that Run It Once Poker, even in Phase 1, will be different from the rest," he wrote.