UK & Ireland Sunday Briefing: Jamie Clossick Banks $121K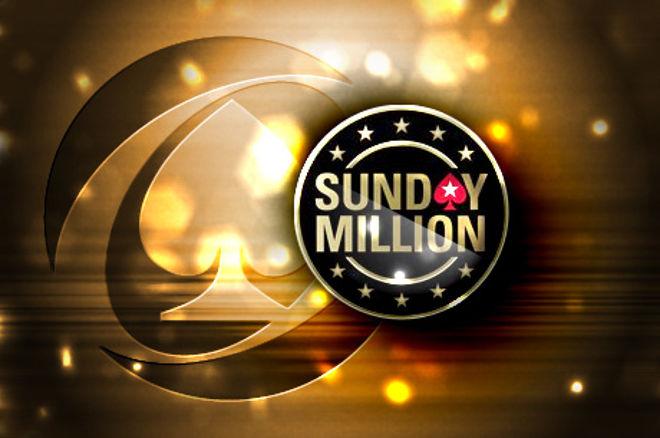 Jamie "Dustitutes" Clossick was one of the biggest winners online this weekend thanks to him navigating his way to a runner-up finish in the PokerStars Sunday Million.
Clossick's largest cash at PokerStars was $16,417 until this weekend. That was his reward for a third-place finish in a MicroMillions event in 2014, but now he can brag of a $121,287 score thanks to this amazing result.
"AAgoodfold" was another British player to make it to the final table of the Sunday Million, he fell in fourth-place for $58,593. The final three players agreed upon a deal for the remaining prize pool once AAgoodfold was out of the way, a deal that left an additional $25,000 for the eventual champion. Sadly for Clossick, he couldn't quite get over the finishing line and bust in second-place, which left "TYStacks2" of Sweden to win his second Sunday Million title.
Some of the other notable scores in PokerStars' Mar. 11 tournaments included:
"megalodoNkk" - runner-up in the $215 Sunday Warm-Up for $30,180
Karl "chips1234" Curry - winner of the $44 Bounty Builder for $14,571*
Damien "DamoWain" Wain - winner of the $33 Bounty Builder for $13,287*
"TheRabbitFR" - fifth-place in the $215 Sunday Warm-Up for $11,534
"2QQ1CUP" - fourth-place in the $109 Bounty Builder for $9,125*
"OMGuGotLeaks" - third-place in the Hotter $82 for $6,629
Steve "Mr. Tim Caum" O'Dwyer - fifth-place in the Hotter $215 for $6,621
"drivemynuts" - winner of the $109 Omania PLO for $6,041
Mike "KidVegas11" Donofrio - fifth-place in the Hotter $109 for $5,730
"Amnesia2013" - fifth-place in the Hotter $82 for $3,491
Ryan "planty07/08" Plant - third-place in the $109 Sunday Starter for $2,839
"amsghh91" - fourth-place in the Bigger $162 for $2,089
*includes bounty payments
Conor Beresford Wins Big at partypoker
The current number one in the UK Online Poker Rankings, Conor Beresford, is likely to open a larger gap between himself and second-place following some excellent results at partypoker on Mar. 11.
Beresford, playing as "ADRIEN_BRODY", won the $200K Gtd High Roller for $39,748 and also finished sixth in the $200K Gtd Super Sunday Warm Up for an additional $11,349.
There was a massive win for Damian "UveBeenStakt" Wain who finished second in the Super Sunday Big Bounty Hunter. Wain collected a cool $58,449 for his runner-up finish plus an extra $14,509 for the 19 bounties he secured on his way to second-place.
Another Brit finding himself in the winner's circle was Adam "IT5PAYDAY" Neal, a member of Team partypoker and a solid player who streams his play on the partypoker Twitch channel. Neal outlasted 1,103 opponents to in the $200K Gtd Super Sunday Warm-Up to turn $215 into $33,250.
Finally, for partypoker at least, a mention of Talal "raidaot" Shakerchi who was the eighth-place finisher in the $200K Super Sunday Super High Roller for $9,668.
Best results from 888poker
There were also a handful of final table appearances by players from the UK at 888poker.
Matas "SeRG3nT" Cimbolas was the fourth-place finisher in the $100,000 Whale, a result worth $11,590, while "avanbuiten" netted $1,533 for his sixth-place finish in the $40,000 Sunday GREAT 8.
Three of our players reached the final table of the $15,000 Sunday Monsoon. Paul "Senta99" Senter finished fifth for $899, "djmtm" finished third for $1,751 and "bkrrr" was the runner-up for a $2,325 score.
Want a mention in this article? First you'll need an account at these online poker rooms. Get the best deposit bonuses here.
The Stars Group owns a majority shareholding in iBus Media