PokerStars to Run Charity Tournament on April 6; Hopes to Raise $50,000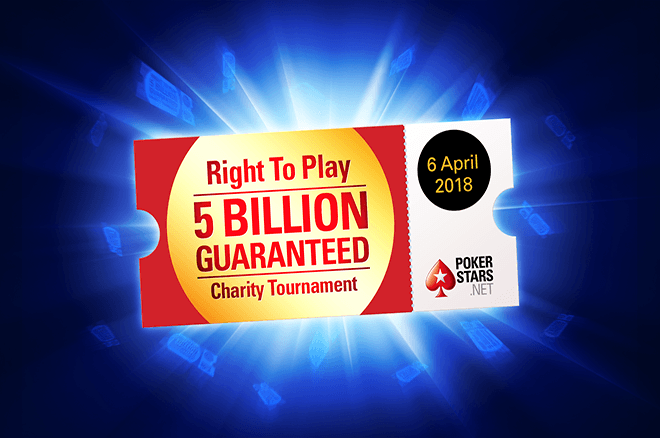 PokerStars is to host a five billion guaranteed play money charity tournament on Apr.6 that the largest online poker site in the world will raise $50,000 for the Right to Play charity.
The tournament takes place on the International Day of Sport for Development and Peace on Apr. 6 at midnight UK time (5:00 p.m. Pacific Time / 8:00 p.m. Eastern Time) and commands a buy-in of one million play chips. Players are permitted to re-enter as many times as they wish, plus there is a single add-on available at the first break.
PokerStars hope to raise $50,000
PokerStars will donate $10 in cash on behalf of the first 5,000 players to sign up for the play money tournament, which means if at least 5,000 players register, PokerStars will donate $50,000 to the Right to Play charity, a donation that could benefit and change the lives of up to 1,500 disadvantaged children around the world.
Each $10 donation is enough to provide a child four-months of education through the Right to Play programmes. $50,000 is going to change the lives of more than a thousand children.
Several members of Team PokerStars will be among those playing in this charity tournament, including Jake Cody, Chris Moneymaker, Barry Greenstein, Aditya Agarwal, Fintan Hand, and Celina Lin. They will all play with a five million play chip bounty on their heads.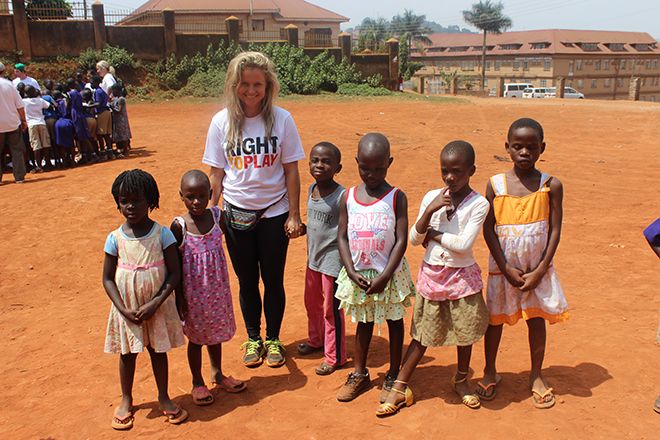 Another member of Team Pro who will be competing is the Netherlands' Fatima Moreira de Melo who has seen up close and personal what the Right to Play money can do for disadvantaged children. Speaking to the PokerStars Blog, Moreira de Melo said:
"Right To Play is a charity close to my heart and I have seen first-hand the life-changing difference the educational programmes can make to children," said Moreira de Melo.
"This tournament is such a great opportunity for players to be part of a landmark moment in play money history, with this tournament being the first ever multi-table tournament in aid of Right To Play, raising money for a well deserving cause."
Everyone can play in this tournament
Thanks to this being a play money tournament, almost everyone in the world can play in it, even those residing in the United States of America, so the $50,000 donation should be a very real possibility.
If you want to get involved but don't have enough play money chips in your account, you can either try to grind up your balance on the PokerStars.net site or make a purchase of one million play chips for $4.99 from the PokerStars store.
All you need to do then is find tournament 2243852571 in the PokerStars lobby, buy-in for one million play chips and have some fun at PokerStars while helping a good cause at the same time.