WATCH: PokerStars Championship Cash Challenge With Kevin Hart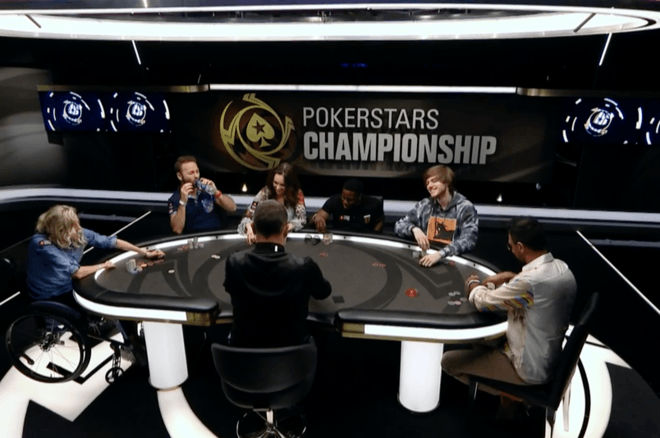 They teased it last week with a video which we dubbed the Craziest Hand of Poker You'll See All Year, but now the full first episode of the PokerStars Championship Cash Challenge has been released.
PokerStars taped the show during the now-defunct PokerStars Championship Monte Carlo, in which six players battle it out in a €25/€50 cash game with €10 ante. Pre-flop the action is pot limit, post-flop it's no-limit.
Besides some established pros, not all necessarily known for their cash game prowess, movie star Kevin Hart and qualifier Mila Munroe take seats. Munroe, a qualifier from Germany, is staked for €12,500 by PokerStars. Dubbed "The Challenger," she plays 150 hands and gets to keep any profits she makes.
| Seat | Player | Country | Buy-in amount |
| --- | --- | --- | --- |
| 1 | Mila Munroe | Germany | €12,500 |
| 2 | Daniel Negreanu | Canada | €25,000 |
| 3 | Liv Boeree | United Kingdom | €10,000 |
| 4 | Kevin Hart | United States | €25,000 |
| 5 | Charlie Carrel | United Kingdom | €25,000 |
| 6 | Faraz Jaka | United States | €15,000 |