A Look Back at the Winners from the PokerStars Caribbean Adventure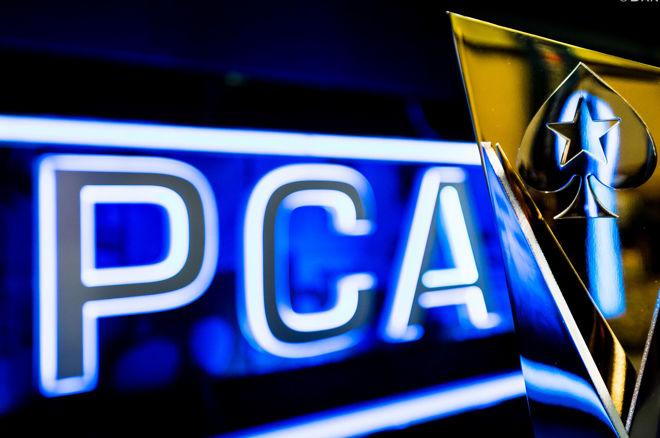 The PokerStars Caribbean Adventure (PCA) is returning once again to the Atlantis Paradise Island Resort in the sunny Bahamas on Jan. 6-14 for 31 action-packed events.
As always is the case, the highlight of the poker festival is the 2018 PCA Main Event from Jan. 8-14. The buy-in and size of the Main Event has varied over the years. Many big names have won the PCA Main Event and we took the opportunity to look back at its history.
2004 PCA: Gus Hansen Wins Third WPT Title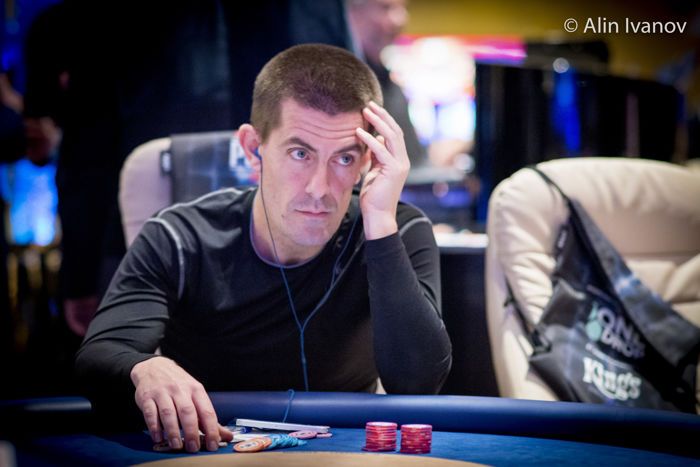 The PCA began in 2004 taking place on the Royal Caribbean Voyager of the Seas cruise ship and featuring a $7,500 buy-in. The festival was cobranded as a World Poker Tour (WPT) event and stayed that way until 2008 when it instead became part of the European Poker Tour (EPT).
Denmark's Gus Hansen outlasted a field of 221 players and a final table that included Hoyt Corkins (second place - $290,065) and Daniel Negreanu (third place - $192,270) to win the first PCA Main Event for $455,780. The victory represented Hansen's third WPT title after winning the $10,000 Five Diamond World Poker Classic in May 2012 for $556,466 and the $10,000 L.A. Poker Classic in February 2013 for $532,490.
In his long poker career, Hansen has amassed $10.3 million in live poker tournament cashes placing him in second place on The Hendon Mob's all-time money list in Denmark, just behind the $11.1 million earned by 2008 World Series of Poker (WSOP) Main Event champion Peter Eastgate.
2005 PCA: John Gale Records First Live Cash, PCA Moves to Atlantis Paradise Island Resort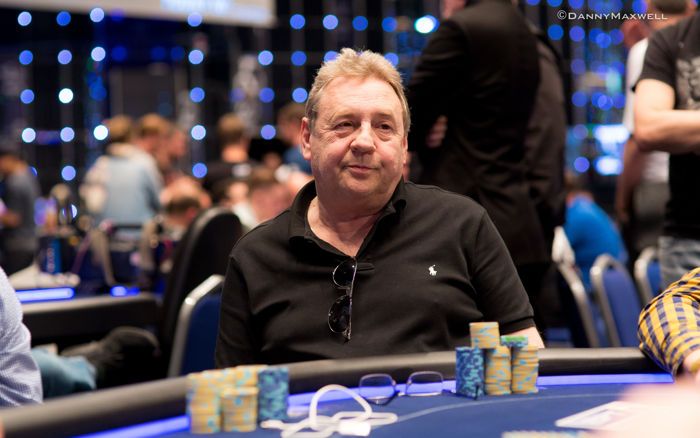 The following year the 2005 PCA Main Event moved to the Atlantis Paradise Island Resort where it stayed throughout its history. The buy-in also increased slightly to $8,000.
United Kingdom's John Gale notched his first live tournament cash in a grand fashion after navigating through a field of 461 players to win $890,600. This was just the beginning for Gale as he now has accumulated $3.9 million in live tournament cashes as tracked by The Hendon Mob including winning two World Series of Poker (WSOP) events in 2006 and 2015.
2006 PCA: Steve Paul-Ambrose Wins First PCA Seven-Figure Prize
The PCA grew by more than 60 percent from 2005 to 2006 and for the first time, the top prize hit the seven-figure mark.
Canada's Steve Paul-Ambrose finished on top of a 771-player field to win the 2006 PCA Main Event's top prize of $1,388,600. Like Gale, Paul-Ambrose recorded his first live cash with a PCA victory. However, at the time Paul-Ambrose was well-known as an online grinder and went on to become a Team PokerStars Pro member.
In recent times, not much if anything has been heard about Paul-Ambrose in the poker world with his last live reported taking place taking place during the 2010 PCA Main Event where he took 72nd place for $33,000 to bring his total career live cashes to $1.9 million according to The Hendon Mob.
2007 PCA: Ryan Daut Becomes Third Player to Record First Cash at PCA
American Ryan Daut became the third player in consecutive years to record his first live poker tournament cash at the PCA after outlasting a field of 937 players to win the 2007 PCA Main Event for $1,535,255.
A few years after his victory, Daut, who was exclusively a cash game player, shared with PokerNews he decided to buy into the event for eight percent of his bankroll after accumulating $100,000 in profit in cash games the previous year. The win helped him move up stakes as well as start a backing business.
Daut recorded a few cashes since his PCA win to bring his career total up to $1.8 million He has never been able to hit the winner's circle in a live poker tournament since his PCA win and hasn't recorded a live poker tournament cash since June 2011.
2008 PCA: Bertrand "Elky" Grospellier Wins, PCA Joins EPT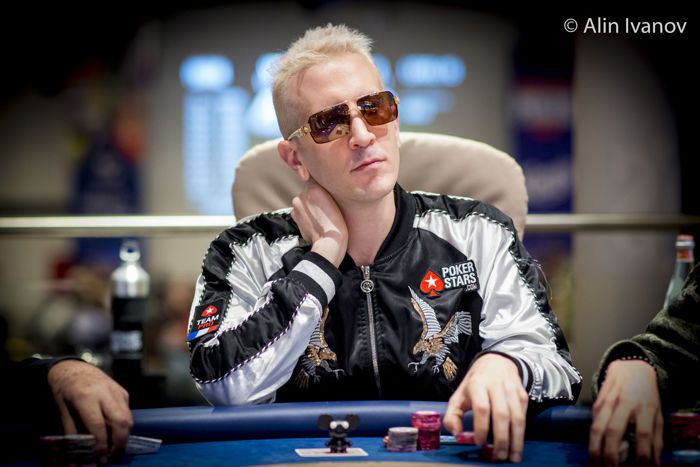 In 2008, the PCA left the WPT and joined the emerging EPT. For the first time, the PCA Main Event exceeded 1,000 entrants with 1,136 players ponying up the $8,000 buy-in or qualifying in through satellite tournaments.
France's Bertrand "Elky" Grospellier, who was well-known for his online prowess, recorded his first live win in the 2008 PCA Main Event for $2,000,000. He had several close calls to victory leading up to his big win including a second place finish in the 2007 EPT Denmark Main Event for DKr 2,308,608 ($399,952).
Grospellier is still active both in online and live tournaments and has been a Team PokerStars Pro member for many years. His $13.5 million in live tournament victories include shipping the $15,400 WPT Championship at the Bellagio in October 2008 for $1,411,015 and winning a WSOP gold-bracelet in the 2011 WSOP $10,000 Seven Card Stud Championship for $331,639.
2009 PCA: Poorya Nazari Wins Biggest PCA Main Event
The PCA Main Event in 2009 grew to record numbers continued to grow despite the buy-in was increased to $10,000. Canada's Poorya Nazari navigated through a field of 1,347 players to win $3,000,000, the biggest prize ever awarded at the PCA. Nazari was one of 746 online qualifiers and became poker's latest Cinderella story after he turned a $700 investment in a rebuy qualifier at PokerStars into a multi-million dollar payday.
Nazari was a one-hit wonder and despite several smaller cashes both before and after his win has notched $3.1 million in live poker tournament cashes in his career.
Meanwhile, Grospellier once again made the news by winning $25,000 PCA High Roller Event for $433,500.
2010 PCA: Harrison Gimbel Wins $2.2 Million
The PCA Main Event buy-in increased slightly to $10,300 in 2010 and the event continued its growth with 1,529 entrants generating a massive $14,826,800 prize pool.
American Harrison Gimbel was the star of the festival by winning the 2010 PCA Main Event for $2,200,000 for his second live tournament cash and his second straight win. A few months previous to his PCA Main Event victory, Gimbel shipped the 2009 Florida State Poker Championships for $67,860.
Gimbel continues to be active in the poker world and won his first WSOP gold-bracelet this year in a $3,000 side event for $645,922 to bring his live tournament career total cashes up to an impressive $4.7 million. This completed a Triple Crown thanks to also winning the 2016 WPT Rolling Thunder Main Event for $275,112.
2011 PCA: Galen Hall Wins $2.3 Million
For the seventh straight year, the PCA Main Event in 2011 attracted a record prize pool and number of players with 1,560 entrants generating a mammoth $15,132,000 prize pool.
American Galen Hall, who had two WSOP cashes in 2010, shipped his first big win after taking down the 2011 PCA Main Event for $2,300,000. This was the final year that the top prize in a PCA Main Event was at least $2 million.
Hall has not appeared in the winner's circle since his big win, however, has notched many final table appearances in big events and now has $4.2 million in live tournament cashes.
PCA 2012: John Dibella Wins, PCA Attendance Declines
Thanks to Black Friday rocking the poker world in April 2011, for the first time in PCA history the Main Event featured fewer players and a smaller prize pool than the previous year. This is not to say that attendance still wasn't impressive considering that Americans were no longer able to compete in online satellites at PokerStars with 1,072 entrants generating a big $10,398,400 prize pool.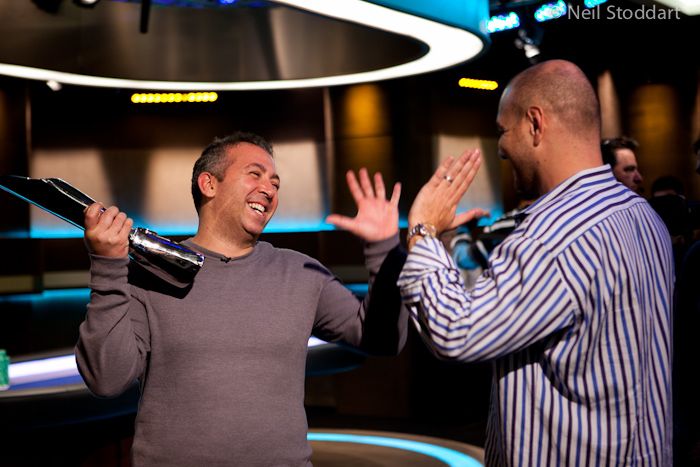 For a third straight year, it was an American to take gold in the PCA Main Event with John Dibella winning the top prize of $1,775,000. Dibella, who now has $2.5 million in live tournament cashes, returned to the Bahamas in 2013 when he won a $2,150 turbo side event for $69,780.
2013 PCA: Dimitar Danchev Wins $1.9 Million
Attendance at the PCA Main Event once again declined in 2013 with 987 entrants generating a $9,573,900 prize pool. Despite the attendance dipping below 1,000 players since 2007, the top prize was bigger than the year before.
In 2013, Bulgaria's Dimitar Danchev became the fourth European to take down a PCA Main Event and banked a healthy $1,859,000 for his efforts. This wasn't Danchev's first big score at an EPT event as in June 2011 he took second place in the EPT San Remo €5,000 Main Event for €600,000 ($827,232).
Danchev is easily Bulgaria's most successful live tournament player appearing on top of The Hendon Mob's Bulgaria All Time Money List with $4.3 million in live tournament cashes. This places him far ahead of Simeon Naydenov, who is second on this leaderboard with $2.6 million in live cashes.
2014 PCA: Dominik Panka Bursts Onto the Scene
After two years of attendance decline, the 2014 PCA Main Event rebounded with 1,031 entrants generating a $10,000,700 pool.
Poland's Dominik Panka kept the trophy in Europe after winning the Main Event for $1,423,096. Less than a month later, Panka won the 2014 EPT €10,300 High Roller for €272,000 ($371,498).
Panka remains active in the poker world and with $2.7 million in live tournament cashes is only behind on The Hendon Mob's Poland All Time Money list Polish poker prodigy Dzmitry Urbanovich, who $5.2 million in live tournament cashes.
2015 PCA: Kevin Schulz Wins $1.5 Million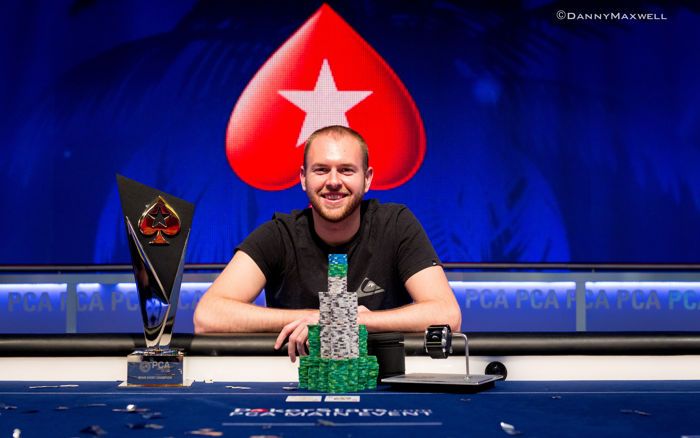 The short-term resurgence at the PCA Main Event in 2014 was short-lived. In 2015 the PCA Main Event attracted 816 entrants to generate a $7,915,200 prize pool. Despite the prize pool being lower than the previous year, the top prize was bigger with $1,491,580 slated for the winner.
For the first time since 2011, the trophy went to an American with Kevin Schulz walking away with the coveted trophy. Schulz's only other victory also came in the Bahamas when in 2011 he won a $300 PCA side event for $14,400.
Schulz with $2.1 million in tournament cashes is still active on the tournament scene with seven recorded cashes this year.
2016 PCA: Michael Watson Wins, PCA Buy-in Slashed in Half
In 2016, PokerStars slashed the PCA Main Event buy-in in half to $5,300. Attendance picked up with 928 entrants, however, the prize pool was the lowest in a decade at $4,500,000.
All eyes were on American Anthony Gregg, who miraculously appeared at his third PCA Main Event final table. Gregg advanced to heads-up play before agreeing to a deal with Canada's Michael "SirWatts" Watson.
The American fell short of his first PCA Main Event victory and took second place for $612,175, while Watson rose to the occasion and banked $728,325, the lowest top prize since Hansen won the first PCA event in 2004.
Watson likely needs no introduction with almost $15 million in live and online tournament cashes to his name. He has recorded two seven-figure wins including a victory in the $15,400 WPT Bellagio Cup in 2008 for $1,673,770 and the €50,400 WSOP Europe Magestic Cup in 2012 for €1,000,000 ($1,304,648).
2017 PSCB: Christian Harder Wins, Festival Temporarily Rebranded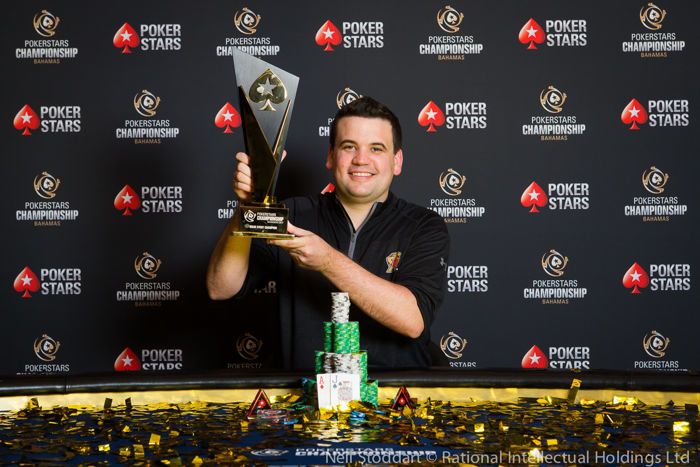 In 2017, the PokerStars Caribbean Adventure was rebranded for one year to the PokerStars Championship Bahamas with the Main Event featuring a slightly reduced $5,000 buy-in.
While attendance declined to 738 entrants to generate a $3,376,712 prize pool, the excitement for fans was bigger than ever. American Cliff Josephy, who was fresh off a third-place performance in the WSOP Main Event for $3,453,035, was pitted against fellow American and his former horse Christian Harder during heads-up play.
After the pair made it a deal it was Harder who emerged victorious to win the event for $429,664, while Josephy walked away with a nice consolation prize of $403,445.
The victory wasn't Harder's first big run in the Bahamas. Among his $4.3 million in live poker tournament cashes is a seventh-place performance in the 2008 PCA Main Event for $200,000.
2018 PCA: PCA Returns
The PokerStars Championship Bahamas brand name was short-lived with PokerStars opting to go back to the festival's original name, the PokerStars Caribbean Adventure.
The 2018 PCA Main Event is expected to be one of the biggest in recent history. Even though the Main Event buy-in is doubled from the two previous Main Event in the Bahamas, PokerStars is running many satellites and subsatellites to allow many players qualify for a small fraction of the cost.
The Stars Group owns a majority shareholding in iBus Media