UK & Ireland Sunday Briefing: Final tables Galore For UK Players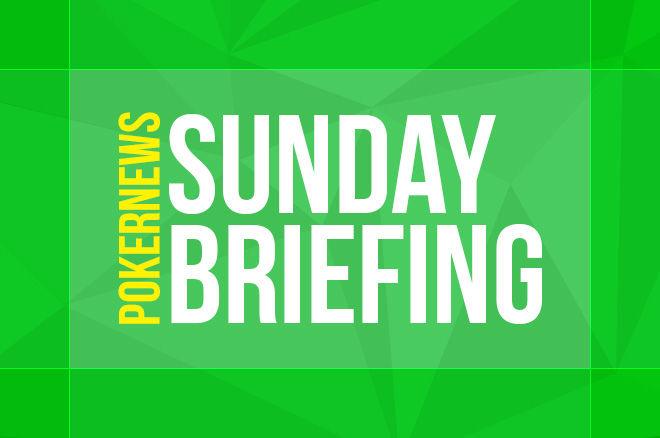 Another Sunday has been and gone and once again players from the United Kingdom and Ireland have managed to help themselves to some sizable scores.
At PokerStars, Charlie "Epiphany77" Carrel was the runner-up in the Bigger $162 for $4,041 while Daniel "NukeTheFish!" Wilson bust from the same tournament in seventh-place for $900.
Rob "robtinnion" Tinnion, a double Sunday Million champion, finished second in the $109 Sunday Kickoff for $12,972, while Elliott "eliottpet" Peterman managed to bank more than $13,000 thanks to a brace of third-place finishes. Peterman finished third in the $530 Omania High Roller for $10,442 and then bust from the $109 Bubble Rush in third-place for an additional $3,054.
Another player reaching three final tables at PokerStars was "T-Macha" who was the runner-up in the $215 Bounty Builder for $12,865 and $1,459 in bounty payments, and then collected $8,721 for finishing eighth in the $2,100 Sunday High Roller, the same tournament that "Bonglim" finished fifth in for $19,815. T-Macha, a UK-based German, also won the Hotter $33 for $8,698 to round off a spectacular day at the virtual felt.
In the $215 Sunday Warm-Up there were three Union Jacks at the nine-handed final table. "LondonAA" went the deepest, crashing out in third for $21,310 with David "Clarkson7" Clarkson busting in seventh for $5,910. "Palmero92" was the other UK-based player at the final table, his tournament ended in eighth-place for $4,289.
Rounding up the PokerStars action is the fifth-place finish, worth $10,447, by "airlewis" in the Sunday 500, the sixth-place finish in the Hotter $109 by "disquesi!" worth $3,587 and the sixth-place finish in the Hotter $215 by "KARNA1983" that bagged him $4,079.
There were also some impressive results by our players over at 888poker. For example, in the $100,000 Baby Whale, "Eat1ngAndWIN" turned $320 into $4,000 by finishing fourth from 213 players.
Two of our players navigated their way to the final table of the $60,000 Sunday Challenge, a $109 buy-in where a second chance rebuy is available during late registration. Jonathan "JohnFoot" Proudfoot bust in seventh-place for $1,500 while Mario "THEKIDM8" Sanchez fell one place later, in sixth, for $2,100.
Lastly, for 888poker at least, is the fourth-place finish by James "BL1NDRAZOR" Walsh in the $20,000 Sunday Monsoon, which was worth $1,852, a great return on a $55 investment.
Finally, a shout out to "Pete_Tugger187," who most UK players will know as "carpediem200," who finished fourth in the $100K Gtd High Roller at partypoker for a cool $8,197, and to "TH3K1D_M8" who won the Main Event Turbo $25K Gtd for $5,751.
The Stars Group owns a majority shareholding in iBus Media