Twitch Poker $100K Charity Invitational to Stream Live on Nov. 17-18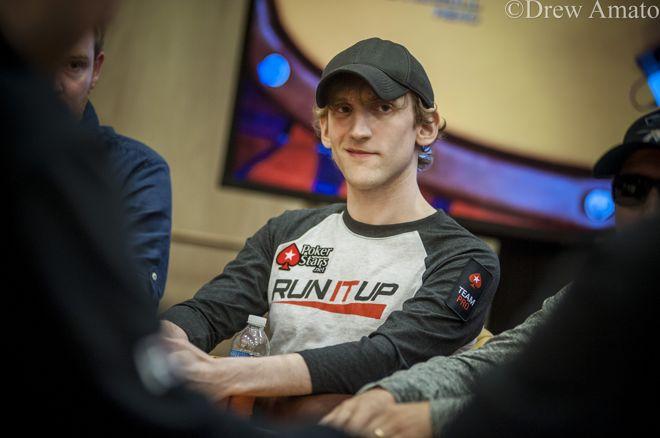 Twitch, one of the main sources of streamed poker content, announced via Twitter on Wednesday the Twitch $100K Poker Charity Invitational which will take place Friday and Saturday, Nov. 17-18 at ARIA Resort and Casino in Las Vegas. Nine popular streamers will be competing for a top prize of $50,000 for their charity of choice, with the top four finishers winning a healthy sum, all for charity.
Ten of Twitch's most popular streamers (not just from poker) will be involved in the event, which is co-sponsored by PokerGO. Nine of the streamers will be battling on the felt, with Jeff Gross providing live commentary along with poker commentator David Tuchman.
According to Farhan Ahmed, Head of poker partnerships at Twitch, the charity poker event is an effort to highlight Twitch poker while also helping charitable causes.
"We wanted to shine a light on our incredible poker community. Since we know that our users are very supportive of charitable events, this was a perfect way to build awareness for the poker scene, while raising money for good causes.
"Beyond raising money for charities, we are a creator-centric platform, so we are always looking for new ways to help our creator community become more successful. By using popular Twitch personalities, we're hoping to expose entertaining poker content to an audience who may not be familiar with the game, while driving awareness of the poker category in general."
Participants
The lineup of players includes two accomplished poker pros who are also well-known poker streamers — "jcarverpoker" (Somerville) and "LexVeldhuis". Those two will be joined by popular game-streamers "Reckful" (World of Warcraft), "itsHafu" (Hearthstone Arena), "Onscreen" (Counterstrike), "MitchJones", "Timmac" and "PMSProxy", in addition to In Real Life (IRL) streamer "AndyMilonakis".
About the streamers invited for the event, Farhan explained, "We wanted to put together a line-up of players with big communities, entertaining personalities, and who have experience in poker, but who don't always stream it. We also had to include the father of Twitch Poker Jason Somerville, as well as Lex, whose stream has been one of the success stories of the year."
"It's gonna be really interesting to play against people who are not only relatively new to the game, but also have a huge fan base watching," Veldhuis told PokerNews. "They're all Twitch legends in their own right so I think people will be trying their best with everyone watching."
Somerville announced on Twitter that he is looking forward to the event and will be donating any money he wins to REGcharity.
looking forward to competing in the first-ever @Twitch $100K Charity Poker Invitational this Friday & Saturday live… https://t.co/Nq5k4qdJ76

— Jason Somerville (@JasonSomerville)
Event Details
All the action will be streamed live on Twitch (on a 30-minute delay) exclusively at Jason Somerville's Twitch page, though the other streamers will be hosting the event on their respective channels as well. The stream will start at 1:30 p.m. PST on both days with a plan to play down to four players on Friday and down to a winner on Saturday.
The top four finishers will earn the following cash prizes, which will all go to a charity of the winning streamers' choosing.
| Place | Payout |
| --- | --- |
| 1st | $50,000 |
| 2nd | $25,000 |
| 3rd | $15,000 |
| 4th | $10,000 |
Sam Simmons, vice president of content for Poker Central, says they are looking forward to debuting ARIA's world-class production studio on the Twitch platform during the charity event, which is quite different than their regular poker content offerings.
"Whereas PokerGO events like Poker After Dark, Super High Roller Bowl, and Poker Masters exhibit an often tense environment due to the high stakes and fierce competition, we expect this event to break the mold with an emphasis on fun and charitable giving. We're looking forward to kicking back, having a good time, and putting on a great show for the fans that features the best personalities that Twitch has to offer."
What Viewers Can Expect
Considering the vast combined number of followers who support the participating Twitch streamers, Twitch's first-ever $100K Poker Charity Invitational is expected to attract a multitude of viewers, bringing together diverse segments of the Twitch community, while also raising awareness for various charities.
"We've got so many big personalities at the table and I can't wait to see how they do on the felt."
Somerville shared with PokerNews about his excitement to be involved in the event, along with his predictions.
"I was approached a couple months ago about potentially playing in a charity event with fellow Twitch streamers and instantly agreed. Poker is a fantastic vehicle for charity worldwide and the idea of having Twitch broadcasters battling it out on the felt for their favorite cause seemed like a great idea. It took a lot for this to all come together, but I'm glad to be a part of it!
"I predict the event will be a ton of fun and incredibly entertaining. We've got so many big personalities at the table and I can't wait to see how they do on the felt. I think the fans are in for a great show!"
As Somerville mentioned, with all these streaming personalities combined, at minimum viewers can expect to get a good deal of entertainment for tuning in.