Doug Polk Awarded YouTube's Silver Play Button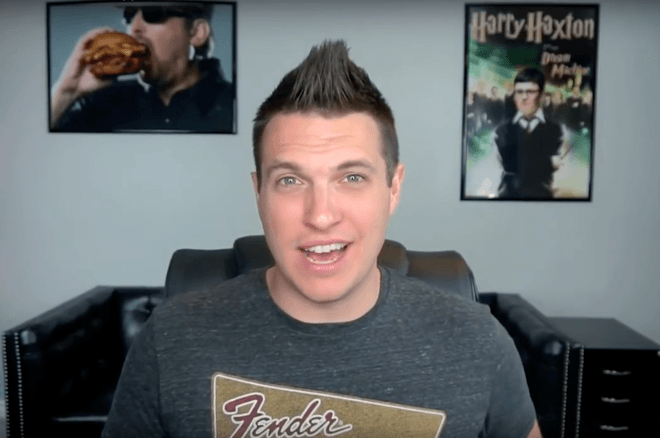 Doug Polk is by far one of the most well-known figures in the poker world. Sure, we've seen him many times on the felt, but over the last year, he's become more recognizable by the general audience for his vlogs and social presence.
Polk is really active across social media platforms, as you can follow him on Instagram, Twitch, Snapchat, Facebook, Twitter and since last year, Youtube.
His channel started in June 2016 and was the first poker YouTuber to hit 100,000 subscribers. As of Monday, he had more than 147,000. That's some serious growth in a very short amount of time. At this same time last year, his channel only had 23K followers. That's a 547% growth rate from year-to-date. Impressive.
Another achievement: Polk passed Daniel Negreanu in subscribers last December and still holds a slight lead over 'Kid Poker.'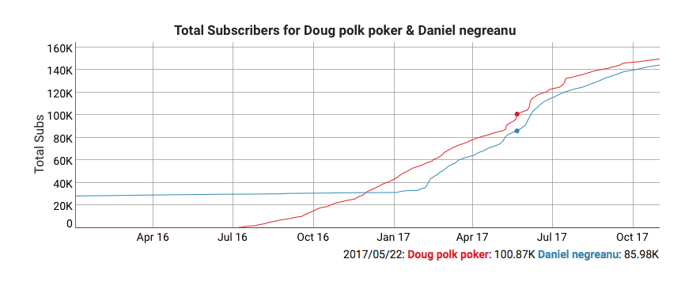 His videos consist of strategy, hilarious takes on news, highlights from his famous Twitch streams, and a wide selection of great entertainment.
Polk's channel is growing by the day, and that is why he finally got the emblematic YouTube Silver Play Button, an award that YouTube gives to those content creators who surpass 100,000 subscribers. This is a big milestone to achieve, and of course, Doug couldn't have been more excited. He took to Instagram to share a photo of his newly-received prize and posted, "I couldn't be happier with the over 350 videos produced in the last 17 months, and am looking forward to the future."
Now, in case you were curious, let's take a look at some of his best videos:
The Truth About Dan Bilzerian's Poker Ability.
In this video, with more than 1M views, Polk explains how good is Dan Bilzerian actually is in poker.
I WON THE WSOP ONE DROP FOR $3.7 MILLION!!!
Let's not forget his big win from this summer. In this vlog, Polk recorded his amazing journey during the 2017 World Series of Poker $111,111 One Drop event, all the way up to winning his third bracelet.
How Much Money Do Poker Players REALLY Have?
Have you ever wondered how much money poker players really do have? This video tells all.
It's no surprise that Polk leads the poker market for vlogs, but he isn't the only player making strides. Other worthy vloggers include Brad Owen, Andrew Neeme, and Joe Ingram.
It shouldn't be too long before we see more and more players within poker receiving YouTube recognition.