Kindred Group Looks to Phase Out the Stan James Brand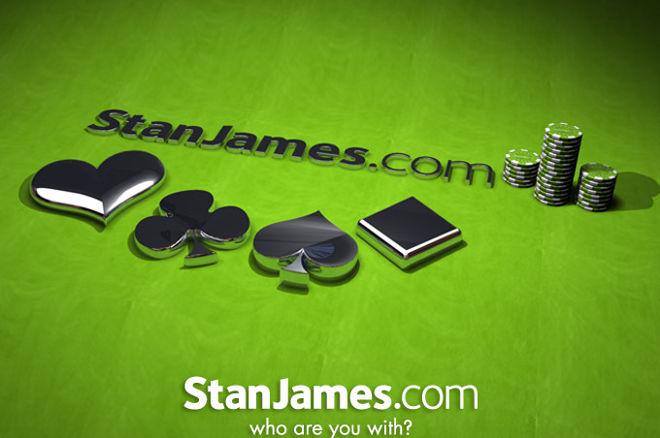 One of the most trusted names in UK betting and gaming, Stan James, looks set to be no more after its owner, the Kindred Group, shifts its focus to its Unibet brand.
Unibet paid £19 million in cash for the full acquisition of Stan James' online business in July 2015. The deal did not include Stan James betting shops in the UK which continued to operate under the Stan James brand. Fifteen months later, Unibet Group rebranded to Kindred Group to "improve synergy, clarity and flexibility around the Group's multi-brand strategy."
In late September 2017, the Racing Post ran with an article informing readers that The Champion Hurdle at Cheltenham, one of the more prestigious hurdling events on the National Hunt horse racing calendar, will no longer be known as the Stan James Championship Hurdle, a title it has held since 2014, and will feature a Unibet-related name.
Unibet will also sponsor a series of seven races known as the "Road to Cheltenham" and will also sponsor the ever popular Irish Gold Cup at Leopardstown.
Racing Post pitted some questions to Henrik Tjarnstrom, the chief executive of Kindred Group, who said: "Kindred is among the biggest supporters of races in the online gambling sector in the UK and Ireland in terms of number of races and prize-money.
"We feel that, unlike any other territory, the UK has a cultural connection to racing, and to betting on racing. As the UK is a key market in our long-term strategy we feel it's important to support and to be seen sponsoring some of the biggest races in the UK and Ireland."
Kindred Group also own the 32Red brand having paid £175 million for 97 percent of 32Red's shares in June 2017. Unlike the Stan James brand, Kindred plan to keep the 32Red brand running alongside Unibet.
"Given our long-term growth plan it's important that Unibet and 32Red are visible on the racecourse when our customers, and potential new customers, are also highly engaged with the sport.
"This means associating our brands with the biggest races in the calendar and through mass media channels," said Tjarnstrom.
Stan James began life in 1973 with a single betting shop in Oxfordshire and now has 90 shops around the UK. How long these shops continue to operate because the business is predominantly operated online and all Stan James customers will be migrated to Unibet over the coming months. The consolidation in the UK gambling industry, it seems, continues.