Win a Signed Copy of Chris Moorman's New Book and Access to its Launch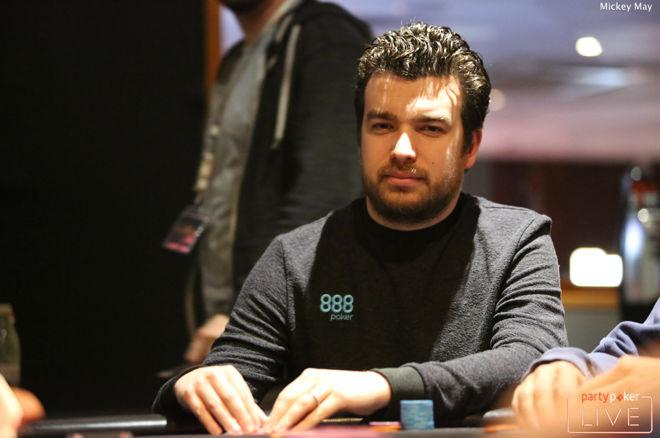 When Chris Moorman released his first book, "Moorman's Book of Poker," back in 2014, it was met with an overwhelmingly positive response.
Here was the most successful online poker tournament player of all-time giving out his trade secrets and laying his strategy out for all to see. Moorman's second book, "Moorman: The inside story of the most successful online poker player of all time," also looks set to be a huge success thanks in part to its part autobiography, part strategy format. Having read the book from cover to cover, (you can read my review here) I would be very surprised not to see it flying off the shelves.
888poker is hosting the European book launch at Aspers Casino Westfield in Stratford, London on Oct. 13 during the 888Live London Festival and UK & Ireland PokerNews has not one, not two, but five book launch invitations to give away to our readers. You'll get to meet the legendary Moorman in person and will receive a copy of the book signed by the great man himself.
Please be aware that this promotion is only open to people who can attend Aspers Casino on Oct. 13.
In order to be in with a chance of winning one of the five book launch invitations, all you need to do is answer this simple question by tweeting at us on Twitter or leaving a comment on Facebook and we'll randomly select five UK & Ireland PokerNews readers to attend the European book launch on Oct. 13.
Here goes: Shortly after winning the World Poker Tour L.A. Poker Classic, Moorman proposed to his now-wife, but what is Mrs Moorman's first name?
Reply to this article's corresponding tweet or Facebook post, or both, with the correct answer before 23:59 p.m BST on Oct. 2 and we'll randomly select the five lucky winners. Good luck!