PokerStars WCOOP Day 1: Big Turnouts Smash Guaranteed Prize Pools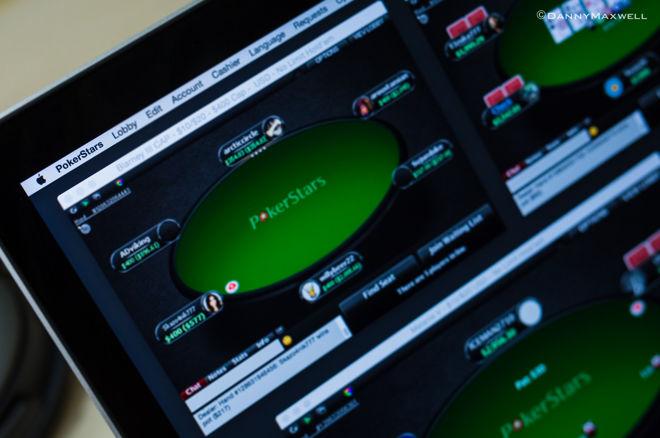 The $60 million guaranteed World Championship Of Online Poker (WCOOP) kicked off in style at PokerStars on Sep. 3 with the first four events of the 81 tournament schedule.
All four events blew their guarantees out of the water and if this is a sign of things to come, PokerStars' legion of tournament players are in for a real treat during the 2017 edition of the ever-popular WCOOP.
WCOOP-01-H: $215 NLHE [Sunday Kickoff SE] ($300K Gtd)
Event #1 got the series off to a flying start with 4,034 players buying in and creating an $806,800 prize pool. The the 44 players who navigated their way through the shark infested waters are now well into the money as the top 503 finishers received cash for their efforts.
Mexico's "TboneMunson" was the unfortunate soul to burst the money bubble, falling in 504th place and locking up $437 for anyone who still had chips in front of them. The likes of Simon "C. Darwin2" Mattsson, Jason "jdtjpoker" Wheeler, Christophe "chrisdm" De Meulder, Manig "swordfish007" Loeser, "Graftekkel", and Luke "lb6121" Schwartz fell inside the money places, the latter busting in 56th place for $1,418.
Belarus' "bizik1993" is the player to catch going into the second and final day courtesy of a stack weighing in at 11,747,289. "BBlackkk", Russia's "lena7811" and "MegaKedde" all have eight-figure stacks and will be hopeful of securing the $115,278 first-place prize.
WCOOP-02-H: $539 NLHE [6-Max Progressive KO, Sunday Warm-Up SE] ($1M Gtd)
Event #2 saw a $1,471,500 prize pool created when 2,943 players bought in; $106,262 awaits the eventual champion.
Only 67 players made it through to Day 2 with "vojta555cz" leading the way with almost 6.7 million chips, 550,000 more than second-placed "serevsini." Some of the other stars through to Day 2 include the Romanian duo Ferdi "ferdi123zzz" Cioarbai and Vlad "dariepoker" Darie, "ImTheNuts1," and Andras "probirs" Nemeth.
Each of the returning players have secured at least $1,638 thanks to the money bubble bursting when "darkdog08" of the United Kingdom falling in 372nd place. He didn't go home empty-handed, however, as he banked $125 in bounty payments.
WCOOP-03-H: $1,050 NLHE [Sunday Million SE] ($1.5M Gtd)
The third event of the day attracted a field of 2,074 who created a $2,074,000 prize pool. Of this huge sum, an impressive $310,289 is awaiting the winner. If the tournament ended now, it would be Argentina's "tinchoarce" who would be crowned the champion as his 4,212,989 chips place him at the top of the chip counts.
American superstar Bryn "BrynKenney" Kenney is also flying high, his 3,147,539 chips enough to put him in fourth place going into Day 2. Some of the other stars among the 85 returning players include Sam "SamSquid" Grafton, Steven "SvZff" van Zadelhoff, Zachary "Zackattak13" Koric, Luke "lb6121" Schwartz, Charlie "JIZOINT" Combes, and Stephen "woody1234321" Woodhead.
Everyone returning for Day 2 will have at least $4,603 put into their PokerStars accounts as the bubble burst when Sweden's Leo "ISILDRooN" Nordin was eliminated in 252nd place. A whole host of online poker's elite players crashed out in the money places, including Team PokerStars Pros Lex "L.Veldhuis" Veldhuis and Jake "jakecody" Cody, Kevin "torino2000" Killeen, Ondrej "Vinkyy" Vinklarek, "bossamtisch," Mustapha "lasagnaaammm" Kanit and Peter "Belabacsi" Traply.
WCOOP-04-H: $530 NLO8 [8Max] ($200K Gtd)
Completing the first day's action was the first non-hold'em event of the series. A field of 501 saw the $200,000 guarantee beaten by $50,500 and a first place prize of $62,354 created.
On course for this sizable prize is Canada's "Juicy_J_93" who took full advantage of being able to reenter to top the chip counts of the final 18 players. In this format, however, the game can turn on its head in an instant, so those in the chasing pack like "Unemployed," "bob43155" and Joao "joaoMathias" Mathias Baumgarten have every chance of winning a WCOOP event.
The average stack is around 40 big blinds when play resumes, so expect the action to be fast when the cards are back in the air.
What's in Store on Day 2 of the 2017 WCOOP?
The four events mentioned above will crown their champions on Day 2 while three more events get underway. There is the WCOOP-05-H: $215 PLO [6-Max], $125K Gtd, the WCOOP-06-H: $1,050 NLHE [Progressive KO], $750K Gtd and the WCOOP-07-H: $530 NLHE [8-Max], $400K Gtd all commencing on Day 2.
Stay tuned to PokerNews throughout the 2017 WCOOP for recaps of each day's action.