Off the Felt: Poker Takes On Burning Man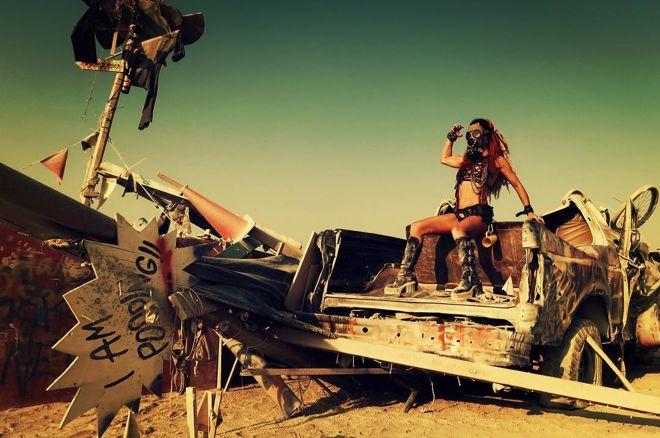 Yes, yes, yes! Burning Man or bust! The annual gathering at Black Rock City came to an end this week and some of poker's best gave us a glimpse into this temporary city of performers, artists, free spirits, and more. Need we say but that Liv Boeree SLAYED as Queen of The Playa.
Liv has balls. I'd be worried for that nip slip.
Give us more, Liv. Give us more!
Liv Boeree, you are truly the most bad ass person on this planet.
Perfection.
Opening your arms to the Playa.
Heart glasses for days.
What a crew.
Giving us serious FOMO.
Things just got serious.
All the feels.
Of course not everyone attended Burning Man but we ain't even mad about it because everyone seems to be somewhere livin' that life to the fullest.
Maria Ho doing Maria Ho things.
This looks like an ad for something, beer or cats maybe.
Nothing like a deck of cards to get you through that tedious private jet flight.
Well this looks like a hard life.
I mean, seriously. You guys are really roughin' it.
Life is just so hard.
What? No perfect sunset in the backdrop?
8 months? It's almost time.
The life of Sofia seems like a great one.
Point.
In.
Case.
LOL. Nicky with the photobomb.
Float like a butterfly...
DNegs like you've never seen!
Beard fest, galore!
What a Kodak moment.
Is that homemade pasta? Yum!
This is giving me serious flashbacks of Patrick Swayze.