World Poker Tour Pays Out One-Billionth Dollar, CEO Shares Vision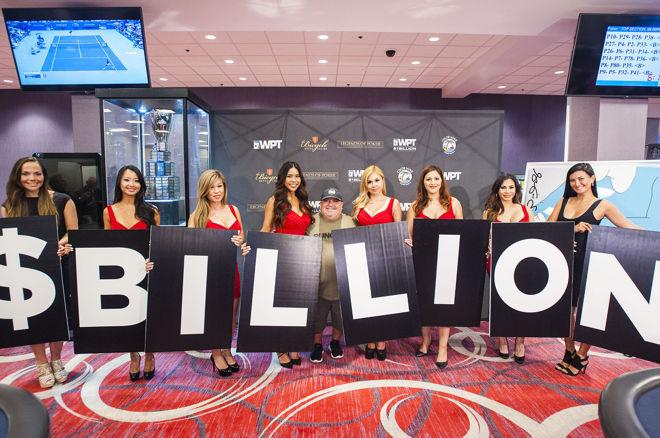 Since its inception in 2002, the World Poker Tour has been a staple in the poker tournament industry and a frontrunner of the televised poker era for just as long.
No one can deny the WPT's role in the poker boom, which most people attribute to a combination of televised poker, namely broadcasts of the World Series of Poker and the World Poker Tour, and amateur poker player Chris Moneymaker winning the 2003 WSOP Main Event for more than $2.5 million from an $86 investment on PokerStars.
Perhaps even more impressive is how the WPT has remained a top, trusted brand with continued success for more than a decade.
WPT Background
The WPT first aired on the Travel Channel in spring 2003. It had a brief stint on GSN for Season 6 and moved to Fox Sports Net the next season where it would remain.
In 2008, ClubWPT was launched, and made it possible for players to pay a monthly subscription fee and play for cash prizes and tournaments online. This addition has allowed for more amateurs to play their way into events for a small investment, extending access to even more players.
The WPT has attracted countless players, professional and amateur alike, over its 16 seasons. Several poker legends are among the 247 unique WPT Main Event winners entering WPT Legends of Poker, including Doyle Brunson, Antonio Esfandiari, Barry Greenstein, Gus Hansen, Dan Harrington, Daniel Negreanu, and Scotty Nguyen.
The largest payout from a WPT event was $3,970,415 and it went to Carlos Mortensen for winning the Season 5 WPT Championship. Mortensen is also the WPT's all-time winningest player, having collected more than $6.7 million in cashes.
The highest payout for a regular season event increased every year from 2002 until 2007, when it peaked at $2,482,605 which went to Eugene Katchalov for his win in the $15,000 buyin Doyle Brunson Classic.
One-Billionth Dollar is Awarded
On Tuesday, the World Poker Tour awarded its one-billionth prize dollar at The Bicycle Hotel & Casino, one of the three charter venues to host the WPT since its first season. The recipient of that milestone payout was 47th-place finisher T.J. Shepherd, a most appropriate candidate.
Play was paused when Shepherd was eliminated and a hoopla of excitement ensued, complete with music and a procession of girls holding up large signs spelling out B-I-L-L-I-O-N. CEO Adam Pliska thanked everyone for being part of WPT's story.
"For sixteen years in the World Poker Tour and one billion dollars, on behalf of the entire WPT family, we just sincerely want to thank you for playing and being part of our story."
Other WPT staff, including WPT Commentators Tony Dunst and Vince Van Patten chimed in, and WPT Raw Deal Analyst Phil Hellmuth talked briefly about "how fitting" it was that the milestone was reached at The Bike, where he has been playing since the 1980s.
Shepherd was thrilled and appreciative to become part of WPT's story, and said he's a huge fan of the WPT shows. He was also happy to accept the free entry into next year's Legends of Poker Main Event along with hotel accommodations, compliments of the WPT.
Shepherd qualified for the event after winning his seat in a $430 buyin satellite tournament. His cash in the WPT Legends of Poker Main Event for $10,405 represents his third-ever cash on Hendon Mob.
He told cameras, "Thank you WPT. You guys are awesome. And you got a huge fan here for life."
The WPT Brand, in CEO Adam Pliska's Words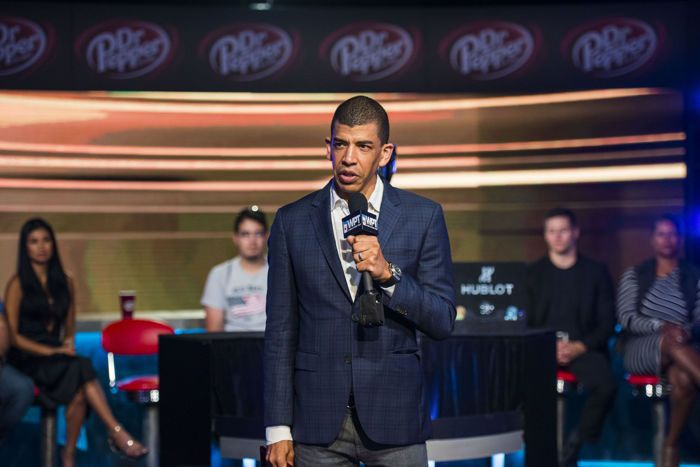 PokerNews caught up with WPT CEO Adam Pliska about the billion-dollar milestone and the WPT's secrets to success. For Pliska, it's all about the people.
Pliska said it was a special day because "It represents sixteen years of history of incredible people all over the world coming together."
"One of the things that we keep saying is, 'It's a billion dollars, a million stories.' The number itself I think is more of a testament of how the brand has endured, the feeling of the World Poker Tour, and why we are so proud to do what we do."
When asked what have been the WPT's keys to success, Pliska talked about his staff and their shared vision.
"It represents sixteen years of history of incredible people all over the world coming together."
"Well first of all, you have to assemble people who believe that poker is more than a game. If you talk to any of the staff, you'll notice one thing in common; we believe that this is an experience, that this is meaningful, that the opportunity to let people play to be the best, and to play with the best is something that is unique."
The endurance of the WPT as one of the most prestigious tours around for more than a decade is surely testament to their success in delivering that experience.
The WPT has plenty to be proud of, and Pliska mentioned some other important milestones that the organization has reached. First, sixteen seasons in, they recently had one of their highest ratings. He also mentioned the large quantity of people (203 so far) who have walked away with more than $1,000,000 in WPT prize money.
Their global reach has also been pioneering. They were the first tour to go to China, and their most recent event in Brazil has proven to be a great success. The company is also active in philanthropy; they've helped raise more than $7 million for charities like the Tiger Woods Foundation.
"I feel like all of these things, and to go back over a decade and see a lot of the same faces who've come in and out, is probably the greatest testament to the endurance of the brand."
J.C. Tran – A Satisfied Customer
One of those "faces" who will keep returning to the WPT scene is J.C. Tran. The two-time WSOP bracelet winner has a most impressive record with the WPT that includes 18 cashes, seven final tables, and two WPT titles. He was also WPT Player of the Year in 2005.
PokerNews caught up with Tran during a break on Day 3 of WPT Legends of Poker and asked him what the WPT has meant to him.
"Actually, WPT is responsible for the start of my career."
He told the story about his first-ever WPT Main Event, the 2004 Los Angeles Poker Classic, which was also his first time playing a $10,000 buyin event.
"I actually bubbled the final table, the one that Antonio (Esfandiari) won. So I finished seventh, and that kind of gave me the confidence to say, 'Hey I can play these $10Ks with the big boys.' Later on that year, I made my first final table at Foxwoods. That was actually the one that Tuan Le won. So then, right then and there I knew I kind of fit in."
Now that he has kids, he doesn't like to travel to play. Tran said he only plays the WSOP in the summer and then he tries to play at least 4-5 WPTs per year, especially the California Swing events that are easier to get to from his home in Sacramento. He doesn't even particularly like to fly down to L.A. to play and won't do it for just any tournament.
"But if it's a WPT, and it's within an hour or two flight, I'm going to try my best to make it… I feel like I try harder, because these are the events that got me started."
As a seasoned pro, Tran isn't all that interested anymore in exposure that comes with being televised for final tables, but continues to play WPT events because he sees good value in them. He is also pleased with changes they have made to improve the structure of their events.
"I think it's special to be able to win the tournament that paid out the billionth dollar of the WPT. That would be cool."
He recounted a WPT final table at Commerce where there was very little poker to be played because of the shallow structure.
"Now it's different. Now you actually got some play. You can come to the final table. Like the one that I won at Thunder Valley, I came to the final table with shortest chips, and it allowed me to sit around and maneuver a little bit. Back in the day, you could come to the final table third in chips and you have a shoving stack. Since Matt (Savage) stepped in, the structure's been better. And I feel like when there's more play, I do better."
He's definitely doing well in this one, finishing Day 3 as the overwhelming chip leader with 24 players remaining. He wonders if this could be number three.
With two WSOP bracelets and two WPT titles to his credit, Tran said that he has had this phrase in his head for a while now."Chasing number three." He also said it would be special for him to reach that milestone here at The Bike. He's had some deep runs here but hasn't closed it out.
"But I just feel like this is the year. And I think it's special to be able to win the tournament that paid out the billionth dollar of the WPT. That would be cool."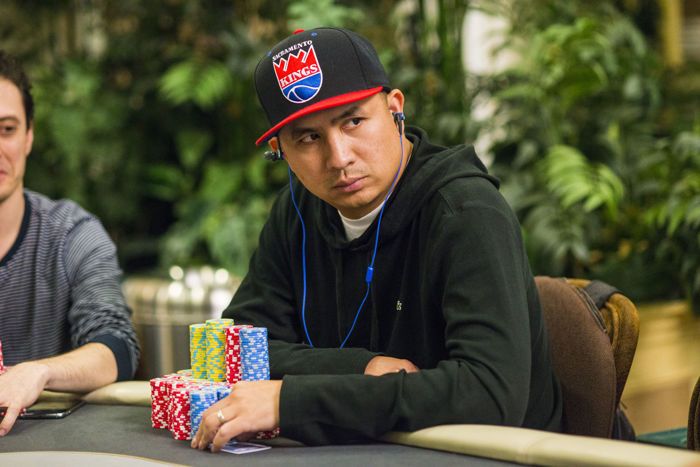 Future Direction of the WPT
When asked about future direction of the WPT, Pliska shared the organization's global vision.
He said that most of the exciting changes that people will be seeing from the WPT have to do with the "globalization of the tournaments and really giving people continued more access in ways that the poker world hasn't seen before."
"You're going to see more globalization and I think more access points, because even ten years ago, you had to have a lot of money to be playing in these tournaments. So we're going to make sure that there are places anywhere you are in your poker journey that you can step on, and to make sure you feel like you can continue, and that you will get the true global experience."
He hinted that more exciting things are coming, and promises that they will continue to take risks, even though not all the things will work out.
"But we want to continue to find a way to make magic and if it's the billionth dollar, if it's the Tournament of Champions, if it's the Legacy Through Art Series, if it's an event in a location that otherwise you've not experienced before, in anything that we do, we're going to still bring that same degree of energy and passion to it and care."
Stay tuned to PokerNews for feature stories and daily recaps from the floor at the World Poker Tour Legends of Poker.
Images courtesy of WPT/Flickr