Tweet, Tweet, Bad Beat: Solar Eclipse, Poker Party with Zedd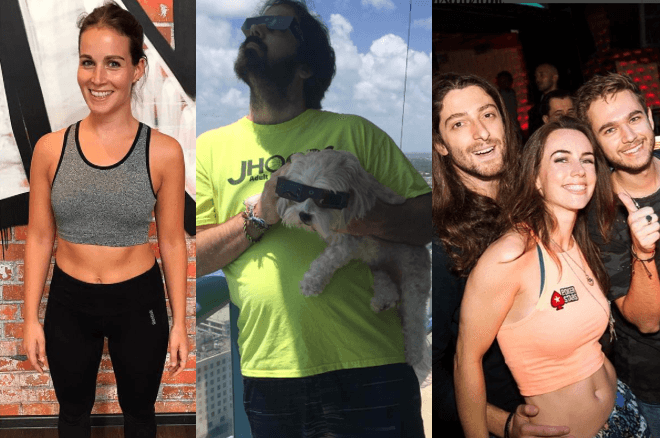 OK, it's time to accept the fact that the summer heat is on its way out. No bikinis, no beach shots, no sippin' cocktails in some tropical paradise. That's fine. Luckily, there's plenty more to do in this world and these folks are not letting us down. This week in poker social, some of the pros gave us a little bit of everything.
Starting with the Solar Eclipse. Some took in festivities just like the rest of us.
Get it together, Lynn!
Even Marshmallow got in on it!
Wonders of the world.
I see you, Dan!
While others, partied with Zedd in Barcelona. Nice life.
DJ booth? You must be someone famous?! ;)
All I see is abs! Damn girl.
The rest just gave us a glimpse into their lives and we can't get enough.
What??? No Burning Man for you? This can't be real. It's a tradition!
At least Liv is going and I can't wait to see her next get up.
I don't know what Sziget Festival is but I want in!
There's something about this photo. Phil just looks so genuine. Love it.
Dani, look out for the…dinosaur head?
So. Damn. Adorable. That little guy is going to break some hearts in the future.
Beautiful greenery.
Seriously, these two need their own reality show. Eyes on the road, Fatima!
Sort through the images and you'll see that dog just ain't havin' it.
Ate too much. Must sleep.
Jaime, you are lookin' good! Keep it up.
Aww. Happy one-month, you two.
Fitness challenge? Can't wait to see the results. Go get 'em!
Free climbing? You are a beast!
I'm not sure what the point of this is, but you look good and strong doing it!
Putting in the work!
Sun, beach, ocean: Grateful.
Where is the full video for this? Make it happen, Daniel!
Two of the biggest loud mouths in poker. How did either of you get a word in? I kid, I kid.
Girl, where have you been?
The poker world misses you, but of course we'll be watching your work!