Here's Where to Play Live Poker Events in the UK & Ireland in August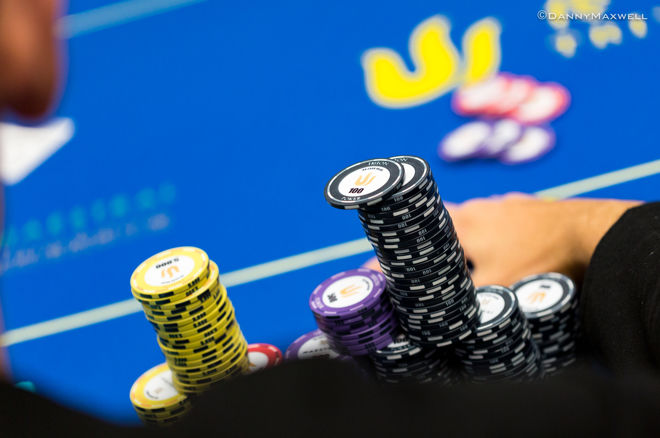 There are live poker tournaments taking place the length and breadth of the United Kingdom during August 2017 and UK & Ireland PokerNews has the lowdown on all of them for you.
Currently in play is the 2017 GUKPT Goliath tournament at the Ricoh Arena in Coventry. Everything is pointing towards the Goliath being the biggest tournament held outside of Las Vegas with the prize pool rapidly moving towards the £600,000 despite the buy-in only being £120.
Running alongside the Goliath, at the same venue, is the APAT UK Amateur Poker Championship. APAT events are always well attended, but with the Goliath attracting such high numbers, this latest APAT event could be off the scale.
As is usually the case, there are some of the popular Grosvenor 25/25 Series events scheduled. You'll need to head to Luton and Brighton to get involved in these events, and don't forget you can qualify for each of these tournaments online at Grosvenor Poker.
Dusk Till Dawn in Nottingham has a couple of its £100,000 guaranteed DTD 200 tournaments in August and ends the month with the inaugural £500,000 guaranteed DTD 1000 event. Qualify for and play Online Day 1s for the DTD 200 and DTD 1000's at partypoker.
Two other online giants have live events taking place this month. PokerStars has its latest PokerStars Live London Super Series while Unibet returns to our shores for the Unibet UK Poker Tour 2017. The former is at the Hippodrome Casino in London and the latter takes place at the Alea Casino in Nottingham.
Lastly, check out the Genting Poker Series Mini in Stoke and the Genting Poker Series Main Event in Liverpool.
Live Poker Tournaments in the UK & Ireland (August 2017)
| Dates | Tournament | Location |
| --- | --- | --- |
| Jul. 27-Aug. 6 | 2017 GUKPT Goliath | Ricoh Arena, Coventry |
| Aug. 3-6 | APAT UK Amateur Poker Championship | Ricoh Arena, Coventry |
| Aug. 4-6 | DTD 200 | Dusk Till Dawn, Nottingham |
| Aug. 8-13 | SummerNova Festival | Genting Casino, Blackpool |
| Aug. 10-13 | Super Stack Scotland | Alea Casino, Glasgow |
| Aug. 10-13 | Grosvenor 25/25 Series | Grosvenor Casino, Luton |
| Aug. 11-13 | DTD 200 | Dusk Till Dawn, Nottingham |
| Aug. 14-20 | 2017 Genting Poker Series Mini | Genting Club, Stoke |
| Aug. 17-20 | Grosvenor 25/25 Series | Grosvenor G Casino, Seafront Brighton |
| Aug. 18-20 | DTD 200 | Dusk Till Dawn, Nottingham |
| Aug. 20 | One Day Special | Genting Casino, Luton |
| Aug. 25-27 | DTD 200 | Dusk Till Dawn, Nottingham |
| Aug. 25-27 | Unibet UK Poker Tour 2017 | Alea Casino, Nottingham |
| Aug. 28 | One Day Special | Grosvenor Casino, Luton |
| Aug. 28-Sep. 3 | 2017 Genting Poker Series | Genting Club Queen Square, Liverpool |
| Aug. 30-Sep. 3 | PokerStars Live London Super Series | Hippodrome Casino, London |
| Aug. 31-Sep. 3 | DTD 1000 | Dusk Till Dawn, Nottingham |
Thanks to The Hendon Mob for the information used in this article