World Series of Poker Donates Bracelet to REG Charity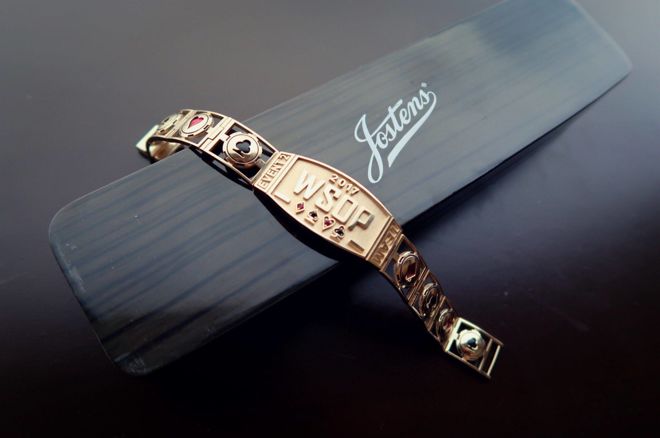 Team PokerStars Pro Liv Boeree has revealed that the World Series of Poker has donated one of its much sought after gold bracelets to the Raise for Effective Giving charity.
Boeree and her boyfriend Igor Kurganov, who is also a member of Team PokerStars, won Event #2: $10,000 Tag Team No-Limit Hold'em Championship at the beginning of the 2017 WSOP and each were awarded a coveted gold bracelet. As their team consisted of only two members, there were two bracelets left over as Boeree explained on social media.
"As there were only two of us in our Tag Team, there were two WSOP bracelets left over from the event.
"The kind folks at the WSOP have given us one to auction off in aid of Raising for Effective Giving - REG Charity 's Charities... so if you haven't won your bracelet yet, here's your chance! Not only will you get your very own World Series gold bracelet, but 100% of your winning bid will go directly to the world's most effective charities and save lives."
The bracelet has been put up for sale on the auction site eBay and, at time of writing, had attracted a total of nine bids, the highest of which weighing in at $3,150, which is under the unknown reserve price set by Boeree and Kurganov.
Every cent from the eventual sale will go to the REG charity which was co-founded by Boeree, and Kurganov along with fellow poker players Philipp Gruissem and Stefan Huber. Anyone can become a REG member by pledging at least two percent of their income to the organisation, which it then distributes in the most effective way possible.
REG seeks to help alleviate poverty, looks after animal welfare, and prevent risk from emerging technologies. Some of the charities recommended by REG include:
Against Malaria Foundation
Schistosomiasis Control Initiative
Animal Charity Evaluators
Animal Ethics
Humane Slaughter Association
Foundational Research Institute
Machine Intelligence Research Institute
If you are interested in placing a bid for the WSOP bracelet you can head to eBay now. Bidding ends at 3:00 a.m. on July. 20. For more information about the REG charity, including how to donate, more on the recommended charities and more, click here.