UK & Ireland Sunday Briefing: carpediem200 Takes Down Sunday Rebuy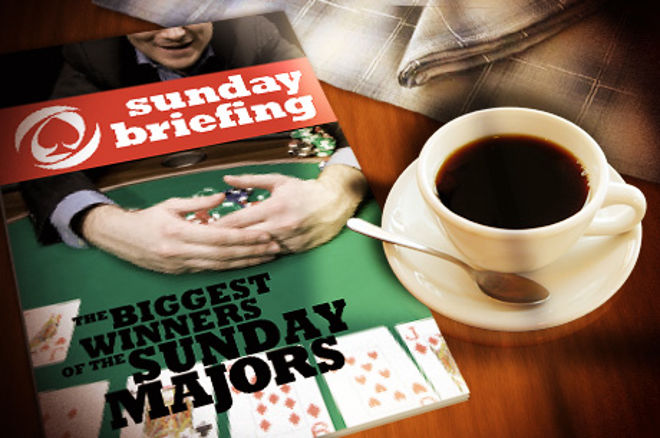 With hundreds of online grinders from the United Kingdom and Ireland currently residing in Las Vegas for the 2017 World Series of Poker, there weren't as many results from the virtual felt this weekend, but that's not to say there weren't any because several of our mid-to-high stakes players ended the week on a high note.
The player known simply as "carpediem200" was one of our players who emerged victorious on Jul. 2 after he topped a field of 814 in the $33+R Sunday Rebuy at PokerStars. Based in Kent, carpediem200 walked away with $12,309 for his win and is edging ever closer to $3 million in online poker tournament winnings.
Joining carpediem200 on that final table was "JBHInfinity" who crashed out in eighth-place for a $1,222 score.
Two of our players navigated their way to the final table of the $82 Sunday HORSE, with one of them taking the tournament down. Gerald "viking47" Ringe finishing in fifth-place for $599 but Ireland's "stiltskinz" was the last player standing and collected $1,390 after a three-way chop.
There were also some impressive results in several of PokerStars' $22 games. "xTwomeyx" finished third in the $22 Mini Sunday Supersonic for $4,786 while "mad_ice998" turned $22 into $2,916 in the Mini Sunday Million.
In the $22 Double Deuce, Cameron "cas84_utd" Sinclair banked $4,498 for their fifth-place finish and in the Big $22, Ben "F3nix35" Dobson and Dave "kanovar" Burt finished in third and second-place for $6,817 and $9,714.
Paul "Claret1" Taylor reached the final table of the $109 Sunday Kickoff and scooped $1,390 after busting in ninth-place and two Union Jacks were present at the business end of the Big $109. Jono "Spyver" Beck fell in ninth-place for $1,593 with Damien "Prydzmau5" Wierzbicki seeing their tournament end in a third-place finish for a $10,909 addition to their bankroll.
This week's $109 Sunday Cooldown saw another two Brits at its final table. "flopkin51" bust in ninth-place for $1,548 and "Black Panfer" fell in fifth place for a more substantial $5,583.
Over at 888poker, three British grinders found themselves at the final table of the $80,000 Baby Whale and with four players remaining it looked odds on one of them would win the event. That was until "MOI_est_Jean" bust in fourth for $7,691 and he was followed to the rail by Patrick "d1sclosure" Leonard in third for $10,328. The runner-up was Carl "SwansFC_CJ" Johns who banked $13,624 for his $320 investment.
The only other result at 888poker involving a British player or an Irish one was the fifth-place in the $80,000 Mega Deep by "ego_death," which was worth $4,737.
Lastly, a shoutout to Dan "Deepincidurr99" Daw who finished in eighth-place in the partypoker $150,000 Gtd Main Event for a $1,815.