Twitch and YouTube Streamers Flock to Global Poker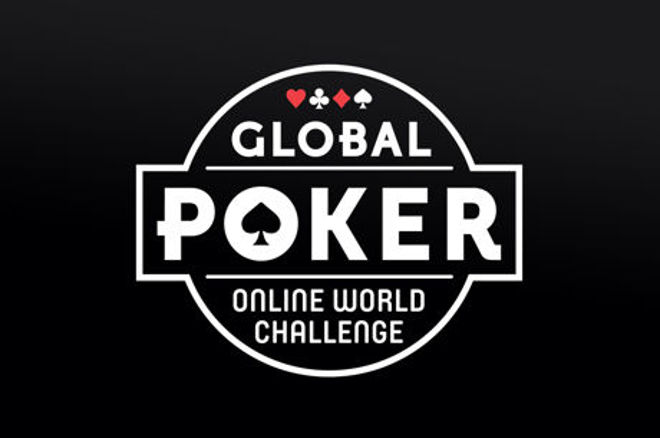 The live streaming of poker cash games and tournaments continues to be popular with hundreds of players taking to Twitch and YouTube to showcase their skills each and every day.
With Global Poker's stock rising in the online poker world, thanks in part to almost half a million in $weeps Cash in the Online World Challenge, it is not surprising that some popular poker streamers are grinding on the site on a regular basis.
One streamer is Matthew "ModPoker" Newell who is the self-proclaimed 'King of Micro Stakes." Newell uses the YouTube streaming platform to play in low stakes cash games at Global Poker, has a fun style and he archives his videos in case you miss his live stream
If watching tournament poker is more up your street, you may want to check out the Twitch channel of the Global Poker player "Fireburns." He streams his performances in the SC$500 tournaments, one of the most popular MTTs on Global Poker.
Another popular game at Global Poker is the SC$2 to SC$1,000 challenge, a challenge that "JLongoPoker" and "SpaceMexican1" are regulars in. The challenge is a superb way to build both your poker skills and bankroll because all players new to Global Poker receive a free SC$2 so literally, everyone can get involved.
If you've been watching SpaceMexican1, you may have also seen him take down the OWC SC$750 Guarantee which he streamed live.
Global Poker would love to hear from you if you like to stream yourself playing poker.
Are you ready to join the action and play in one of the fastest growing online poker room in the world? Sign up here and check out the full tournament schedule below.
Weekday Schedule (all times in ET)
| Time | Name | Buy-in |
| --- | --- | --- |
| 5:00 p.m. | OWC Daily $250 Guaranteed [Rebuy] | $1.10 |
| 6:00 p.m. | OWC Daily $150 Guaranteed | $1.10 |
| 7:00 p.m. | OWC Daily $750 Guaranteed [1R1A, 6-Max] | $2.20 |
| 8:00 p.m. | OWC Daily $3,500 Guaranteed [Rebuy] | $5.50 |
| 8:30 p.m. | OWC $4,000 Guaranteed [2R1A] | $22.00 |
| 8:30 p.m. | OWC Daily Omaha $750 Guaranteed [Rebuy, 6-Max] | $2.20 |
| 8:30 p.m. | OWC Daily Purchase Challenge $500 Freeroll¹ | $0 |
| 9:00 p.m. | OWC Daily $1,000 Guaranteed [1R1A] | $5.50 |
| 9:00 p.m. | OWC Daily Gold Coins Challenge $500 Tournament² | $0.11 |
| 9:30 p.m. | OWC Daily $2,000 Guaranteed [Rebuy, 6-Max] | $3.30 |
| 9:30 p.m. | OWC $2,000 Guaranteed [1R1A] | $11.00 |
| 9:30 p.m. | OWC 100 Flops Challenge $500 Freeroll³ | $0 |
| 10:00 p.m. | OWC Daily $250 Guaranteed | $2.20 |
| 10:00 p.m. | OWC Daily Gold Coin Winners Challenge $500 Guaranteed⁴ | $1.10 |
| 10:30 p.m. | OWC Daily $750 Guaranteed [1R1A, 6-Max] | $5.50 |
| 11:00 p.m. | OWC Daily $500 Guaranteed [Rebuy] | $2.20 |
| 11:30 p.m. | OWC Daily $250 Guaranteed [Turbo] | $3.30 |
| 12:00 a.m. | OWC Daily $100 Guaranteed [6-Max] | $1.10 |
Weekend Schedule (all times in ET)
| Time | Name | Buy-in |
| --- | --- | --- |
| 1:30 p.m. | OWC Weekend $500 Guaranteed [6-Max] | $3.30 |
| 2:00 p.m. | OWC Weekend $750 Guaranteed [1R1A] | $2.20 |
| 2:30 p.m. | OWC $2,000 Guaranteed [Deep Stack, 6-Max] | $22.00 |
| 2:30 p.m. | OWC $7,500 Guaranteed Sunday Gold Coin Challenge⁵ (Sunday Only) | $33.00 |
| 3:00 p.m. | OWC Weekend $2,500 Guaranteed [Rebuy] | $5.50 |
| 3:00 p.m. | OWC Weekend $500 Guaranteed | $3.30 |
| 3:30 p.m. | OWC Weekend $2,000 Guaranteed [1R1A] | $11.00 |
| 3:30 p.m. | OWC Monster Challenge $10,000 Freeroll⁶ (July 23rd only) | $0.00 |
| 4:00 p.m. | OWC Weekend $750 Guaranteed [1R1A, 6-Max] | $3.30 |
| 4:00 p.m. | OWC Weekly 500 Flops Challenge $2,500 Freeroll⁷ (Sunday Only) | $0.00 |
| 4:30 p.m. | OWC $1,500 Guaranteed [Deep Stack] | $11.00 |
| 5:00 p.m. | OWC Daily $250 Guaranteed [Rebuy] | $1.10 |
| 5:30 p.m. | OWC $1,000 Guaranteed [1R1A] | $5.50 |
| 6:00 p.m. | OWC Daily $150 Guaranteed | $1.10 |
| 6:30 p.m. | OWC $1,000 Guaranteed [Rebuy] | $3.30 |
| 7:00 p.m. | OWC Daily $750 Guaranteed [1R1A, 6-Max] | $2.20 |
| 7:30 p.m. | OWC $500 Guaranteed [Turbo] | $3.30 |
| 8:00 p.m. | OWC Daily $3,500 Guaranteed [Rebuy] | $5.50 |
| 8:30 p.m. | OWC $4,000 Guaranteed [2R1A] | $22.00 |
| 8:30 p.m. | OWC Daily Omaha $750 Guaranteed [Rebuy, 6-Max] | $2.20 |
| 8:30 p.m. | OWC Daily Purchase Challenge $500 Freeroll¹ | $0.00 |
| 9:00 p.m. | OWC Daily $1,000 Guaranteed [1R1A] | $5.50 |
| 9:00 p.m. | OWC Daily Gold Coins Challenge $500 Tournament² | $0.11 |
| 9:30 p.m. | OWC Daily $2,000 Guaranteed [Rebuy, 6-Max] | $3.30 |
| 9:30 p.m. | OWC $2,000 Guaranteed [1R1A] | $11.00 |
| 9:30 p.m. | OWC 100 Flops Challenge $500 Freeroll³ | $0.00 |
| 10:00 p.m. | OWC Daily $250 Guaranteed | $2.20 |
| 10:00 p.m. | OWC Daily Gold Coin Winners Challenge $500 Guaranteed⁴ | $1.10 |
| 10:30 p.m. | OWC Daily $750 Guaranteed [1R1A, 6-Max] | $5.50 |
| 11:00 p.m. | OWC Daily $500 Guaranteed [Rebuy] | $2.20 |
| 11:30 p.m. | OWC Daily $250 Guaranteed [Turbo] | $3.30 |
| 12:00 a.m. | OWC Daily $100 Guaranteed [6-Max] | $1.10 |
Tournaments in italics: players are required to complete specific challenges in order to unlock entry to the tournament.
¹ Purchase a Gold Coin Package to unlock this tournament; resets daily
² See 50 flops in Gold Coin Ring Games to unlock; resets daily
³ See 100 flops at minimum $0.25/$0.50 $weeps Cash Ring Games to unlock; resets daily
⁴ Win GC 100,000 in Gold Coin Ring Games to unlock; resets daily
⁵ See 200 flops in Gold Coin Ring Games to unlock, resets weekly. Main Event on July 23rd, $10,000 Guaranteed.
⁶ Runs on July 23rd only. See 4,000 flops at minimum $0.25/$0.50 $weeps Cash Ring Games to unlock
⁷ See 500 flops at minimum $0.05/$0.10 $weeps Cash Ring Games to unlock; resets weekly