Facing Negreanu: What's It Like on the Other Side of the Table?

Sean Chaffin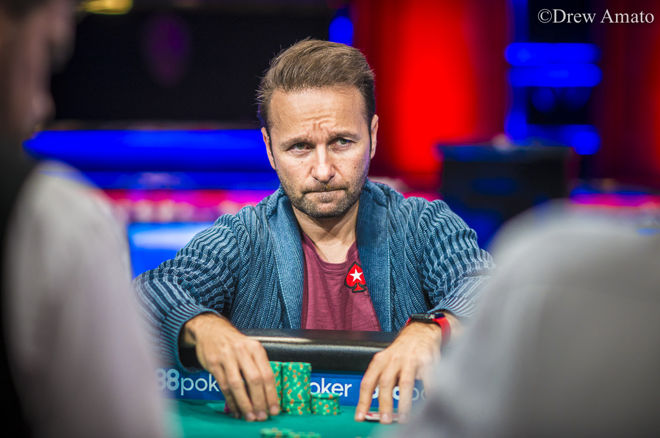 You're super deep in a tournament. Maybe heads-up, or maybe just three or four left. You've played your A-game for days, and on a massive run. The cameras are filming every hand and the rail is deep with spectators – and almost all them are there hoping to watch you lose. Daniel Negreanu is on the other side of the table and his fans are out in force. They're hoping another bracelet will soon be added to his wrist.
It's a scenario most players won't experience, but one that has played out twice in the first week at the WSOP as Kid Poker made two final tables – finishing third in the $10,000 Tag Team and second in the $10,000 Omaha Hi/Lo 8 or Better Championship. Negreanu's success, as well as his magnetic personality, has attracted attention even outside the poker world – from a Netflix documentary to media appearances to reality show roles (Millionaire Matchmaker).
But what's it like being on the other side of the felt, where you're the Darth Vader facing Daniel Skywalker? Negreanu's the Dallas Cowboys and you're the Washington Redskins. Of course, he's Superman and everyone simply sees you as Lex Luthor.
Going into Wednesday, Abe Mosseri had a chip lead of 5.135 million to Negreanu's 2.575 million in the Omaha Hi/Lo. A win for Mosseri would earn his second bracelet. Mosseri has $1.74 million in tournament winnings and has had several close calls over the last few years at the WSOP, making several final tables but not reaching the winner's circle.
With the title in sight, he said Negreanu's cheering section wasn't even in his periphery.
"It has no effect on me whatsoever," he says about the hoopla surrounding the Negreanu matchup. "I don't play to the crowd. I'm playing for myself."
The affable poker pro, who grew up in New York, has a long history in the game, is liked by many, and appeared on shows like The Big Game. Who was on Mosseri's rail?
"Just her," he says, pointing to his wife Lisa. "Maybe a couple people I know will show up, but I don't know. I understand Daniel's a poker ambassador and he's going to get all the crowd. It's okay. I've been making about one final table a year for the last seven or eight years. I just want to win the bracelet."
With a rail stacked deep with Negreanu supporters, Mosseri took down the first pot of the day in the heads-up battle. A loud applause broke the quietude of the Thunderdome – from a single woman who seems to be the "anti-Daniel" faction. When Mosseri won the next pot as well, a few other fans joined in for a slightly larger smattering of applause.
Mosseri won the bracelet and $388,795 first-place cash on the fourth hand. He received more applause posing with his bracelet photo, Negreanu was as gracious as ever. A high-stakes cash game player, Mosseri is a regular at Bobby's Room at the Bellagio and only entered the tournament because some of the games had been light recently. It was certainly a well-timed decision.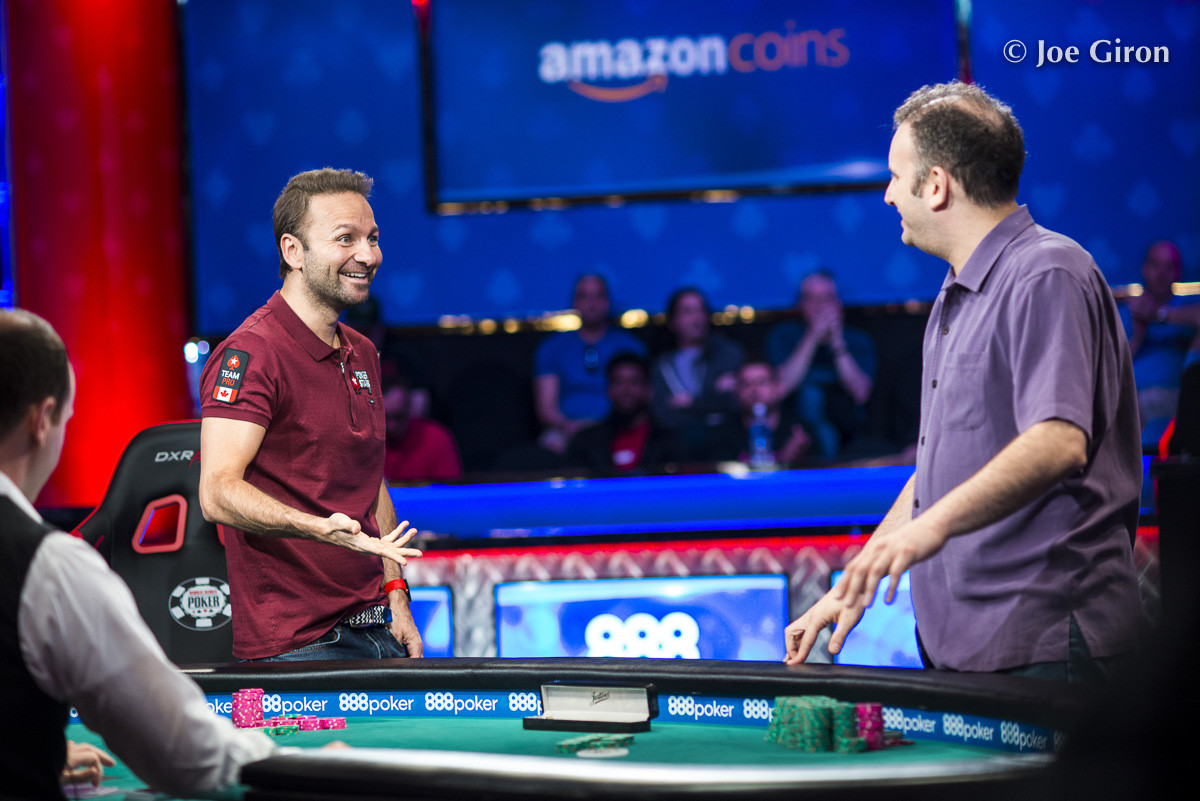 Four-time bracelet and two-time WSOP-Circuit ring winner Max Pescatori has some experience deep in a tournament battling Negreanu. The Italian poker pro won the $10,000 Seven Card Stud Hi-Lo 8 or Better Championship in 2015 for $292,158 and Negreanu finished third. Pescatori counteracted the "Negreanu Effect" by having his own crew out in force supporting him and uses the energy of the fans cheering as motivation.
"If you watch the videos you will see how many Italians were there cheering for me," he says. "Some players feel the pressure, I thrive from the love of the crowd when they are cheering."
Ironically, Pescatori found himself in Camp Negreanu in this event and actually finished 15th for $19,790 himself.
"Unfortunately during this tournament Daniel was never at my table," he says. "A good note – someone gave me plus-400 on him to win a bracelet in 2017. So If he wins, I make some money."
While Pescatori didn't win his bet, there is plenty of action left this summer for Negreanu to give him a payday.
Rep Porter has some experience with a deep rail of fans hoping he becomes a Negreanu victim. In 2016, Porter was deep in the $1,500 Razz event, which he won, with Negreanu finishing fourth.
"When I'm really playing poker I don't get too focused on those things," he says. "I've been playing high-stakes poker with all these guys for a long time so it doesn't really bother me."
Porter's cheering section didn't quite match Pescatori's.
"I had almost nobody there," Porter says laughing. "Three or four people wandered by. It was kind of in the middle of the afternoon and there were two other tournaments going on that a lot of my friends were in."
Playing with Negreanu and the sights and sounds of the crowd and cameras, however, might be intimidating and distracting for less-experienced players. Playing the heel is not easy for everyone.
"I've been playing high-stakes poker with all these guys for a long time so it doesn't really bother me"
"You can see the audience is definitely there for him," says Porter, a lead instructor with ThePokerAcademy.com. "They're all rooting when he does something good and a little sad when something bad happens. No one really ever says anything mean when rooting for Daniel, you can just tell they're rooting for him. I could see less-experienced players getting distracted. It's hard to play your own game. You're in a moment where you're excited anyway and you're trying to take it all in and there's so much out there going on."
Playing a final table against the Poker Hall of Famer can bring about some interesting scenarios, which can be a little awkward. Last year, Porter was playing the seven-handed razz final table when a unique situation unfolded.
"There's this pot limit Omaha event on the feature table, and [tournament officials] go over and tell them they're going to get kicked off the feature table because if we got down to five-handed and Negreanu's still in it, they're moving us to the feature table," Porter says. "These four poor guys over there are at the final table of a 2,500-person field, and they just get moved to the other table to get out of the way for Negreanu.That's got to be the worst feeling in the world. We got moved over and the audience was pretty full."
Porter takes the situation in stride and realizes the role some of poker's biggest personalities play in the game.
"Daniel's great for poker," Porter says. "A lot of people don't like guys like Phil or Daniel, but they just take them the wrong way. They're the public face of poker, so when they do good things to the audience at home they're heroes – another reason to tune in. In the long run, that's really, really good for poker."