888poker Implements 'Action' Clock for 888Live Tournaments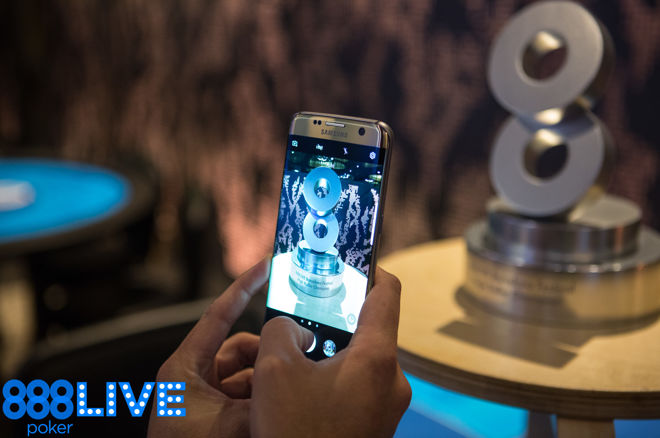 888poker announced on Tuesday that it will be implementing an Action Clock, also known as a Shot Clock, during its upcoming 888Live Festivals, starting with the 888Live London Festival from October 4-16.
The introduction of the Shot Clock is in line with 888poker's new strategy to 'take back the game' for its players, as it encourages a more fast paced and exciting game environment. The Shot Clock will first be implemented in two events during the London Festival at Aspers Casino – the Main Event and the High Roller Event.
Here's how it works: A timer will be operated by the dealer at every table. Once the last card is dealt in a hand, the 'Shot Clock' begins and each player will be given a certain amount of time to act. If a player is facing a bet or raise, the timer will begin only after their chips are counted and the number of chips required to call are stated. Players will also be allotted a certain number of time extensions, each of which will add an extra thirty seconds to the timer in the event that they need more time to reach a decision.
"Taking back the game is about going one step further for our players to create a fairer, more fun and progressive gaming environment," said Itai Pazner, SVP Head of B2C at 888Holdings. "As a huge influencer in a fast-evolving market, it's important that we listen to our players in order to enrich their experience in the most innovative ways possible. We believe that implementing Shot Clocks in our 888Live Festivals is one more step towards us improving our games through cutting waiting times and creating a more even-handed poker experience."
"I've always been a fan of the Shot Clock, so when 888poker suggested adding it to the Main and the High Roller Events at the Festival I was fully on board," added John Scanlon, Head of Poker at Aspers Casino. "We are already in the process of converting three of our cash game tables to Quick Tables with a Shot Clock so it fits perfectly with the poker room strategy. I'd like to assure everyone coming to play the event that adding the Shot Clock is not about putting players under unnecessary pressure, it's about keeping the game running smoothly and ultimately providing all players involved with a better structure and overall experience."
Action clocks are being used more and more throughout the poker circuit. The World Poker Tour debuted a Shot Clock at the 2016 Tournament of Champions, and PokerStars added timers at PokerStars Festival High Roller events earlier this year.