Dara O'Kearney Ready for Another Long-Distance Run at the WSOP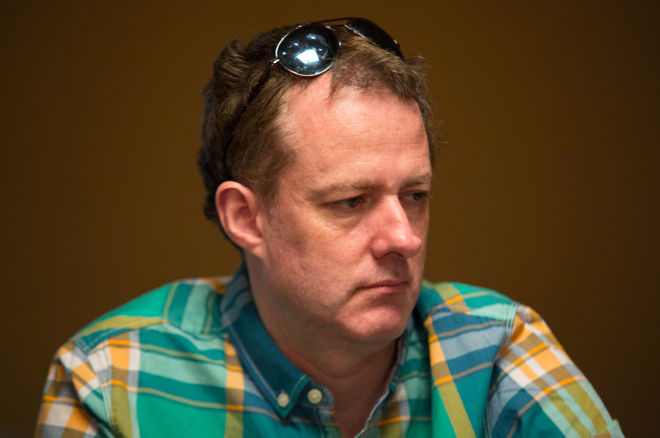 To say Dara O'Kearney has a reputation for running well is an understatement.
The former international ultra-runner and Irish 24-hour running champion has a long-distance mindset.
After overlapping his running career with the profession of poker, O'Kearney made his name worldwide; the Unibet-sponsored professional has become a benchmark for consistency.
With over $2.3 million in online cashes and a further $890,000 in live tournament winnings, O'Kearney is gearing up for his ninth trip to the World Series of Poker in Las Vegas.
"I'm really looking forward to it. I'm going for a bigger one than I have the last few years," O'Kearney told PokerNews. "Maybe I'll be completely withered by the end of it, but at the moment it's all brightness and optimism. I'm getting there on June 6 and staying until the bitter end."
O'Kearney is coming off a mixed bag of results in the 2016 WSOP. He took a break midway through the series after bricking every event early on and returned to cash in four of his last five events. The highs and lows have given him a valuable perspective on tournament poker that many players need to accept before traveling to Vegas with high expectations.
"There are different measures of success to the WSOP," he said. "You just want to give it your best and not let anything get to you. Most times you start the series quite badly. You could easily brick the first six or seven events because they come thick and fast. You're playing every day, so you need to get into the mindset that every tournament is different. From a pure process point of view, which is really all you can control, if you've given your best in every event, then the results are the results."
But O'Kearney hasn't always had this mindset, even if the series goes well.
"You can get punch drunk by the end of the World Series."
"[The series] felt successful in that I managed to stay on track despite a bad start. I finished strongly and there were definitely years when I was less experienced and it got to me by the end. The WSOP is the one place where you don't want that to happen, because the Main Event is right at the end."
Now, he goes about it differently because he's seen what it's done to people.
"You can get punch drunk by the end of the World Series," O'Kearney said. "The difference between people in the first week, bouncing around thinking about winning a bracelet and then the last week is huge. They are only five weeks apart, but everyone looks like they haven't seen the sun in years and haven't eaten properly. There's a living dead feel to it! The trick is not to let that happen to you. Even if it's going badly, you have to pick yourself up."
It's good advice for anyone facing their first major series, with so many bright talents in the game waiting until their 21st birthday to participate in the biggest live poker festival of the year. But O'Kearney's advice comes from bitter experience.
"Vegas gets to you," he said. "It's not as if there are a lot of nice distractions, so the degeneracy can mean you get sucked into the pool if you're not careful. It's very hard to eat healthily, get exercise and do all the good things that you normally do to keep some balance. It's easy to drink too much, eat shit food and gamble. People get antisocial by the end of the series, but it can always turn around."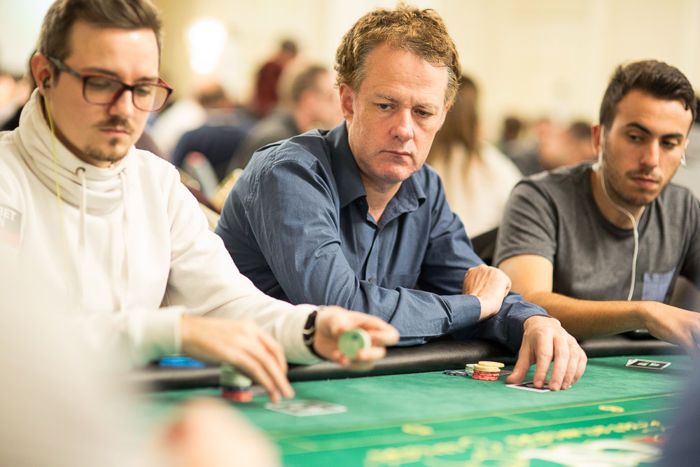 O'Kearney learned a lot just from his first trip to the World Series of Poker in 2008.
"My very first Vegas I had a bad one," he said. "I was playing my very last event at the Venetian and Bryan Micon was at the table. Another guy sat down who looked like he was homeless, and started playing like an absolute idiot. I thought he was some random. He looked at me and said 'Hi Dara.' I realised it was Julian Thew and I actually knew him, I just didn't recognise him.
"We did the whole 'How was your World Series?' bit and he replied, 'It was absolutely shit, I bricked everything. I was on my way to the airport and my friend rung me up and said he'd stick me into the Venetian event.' Well, I busted, went home and a few days later found out that he came second in the event for about $300K, despite being at the end of his rope while I was there."
When it comes to his 2017 schedule, O'Kearney is going big and not going home until he's finished the Main Event, whenever that might be, with the final in mid-July this year. A lot of planning has gone into exactly what tournaments he'll play. He also plans to buy pieces of players and sell some of his own action, much like he did when he collected his biggest career score in 2015 as runner-up to Upeshka De Silva in Event #45.
"The first Vegas trip I did, I lost $25,000," he said. "It was the same the second year. At that time, it was a pretty significant chunk of my roll, so I learned the hard way not to do that. I sell enough so that it's not going to be a major hole in my bankroll if I brick everything. This will be my ninth Vegas. Maybe half of those I've bricked everything. It's the live equivalent of an online Sunday schedule. There's a decent chance that if you play 10 events, you'll brick all 10."
Times have changed for O'Kearney, and he now finds himself in the position of having a bankroll that is the envy of many players and the result of almost a decade of very hard work. He still offsets variance by selling action to friends.
"I could play everything I wanted to play and take everything myself, it wouldn't greatly increase my risk of long-term ruin," O'Kearney said. "But psychologically, it could make a big difference to my year. If a decent year suddenly turned into a bad one because I blew it all at the World Series, it wouldn't be good. I don't want my year to be too reliant on how I flip in Las Vegas, so I aim to sell 40 percent, which with markup means I'm putting in roughly half myself, reducing my variance."
There's also another reason he sells.
"Selling increases my motivation and I only sell to friends who are involved in poker," he said. "One of the nicest feelings in poker was after I won the $300,000 when I spent the next month shipping large amounts of money to friends. Receiving messages like 'It paid for my wedding' or 'It paid for a holiday' was a really cool feeling. I have friends who only sell to anonymous backers. I'd feel quite tilted if I had to hand over a significant chunk of money to someone I didn't like!"
What makes a poker player who is successful on his own dime buy a piece of another player's action? O'Kearney's road to success hasn't only been by playing under his own steam. The Irish running legend has always bought and sold action as well as staking players. There are a number of factors that the man known as 'Doke' considers when running the rule over who might be best to invest in.
"I don't do it as often as I used to because I realise how huge the variance is now," he said. "I used to do it a lot more in the bigger events. There was one Irish Open where I bought pieces of 18 people. None of them cashed … and I didn't cash either. They were good picks, 18 of the best players, but that's variance.
"I try to buy small pieces just for a sweat and what I'm looking for are two things. They have to have a skill edge, to be able to play. Secondly, they have to have the right attitude. There are two types of people in poker - those from benefit from being staked and those for whom it adversely affects their game. I only buy from players I know won't be in that second category."
Buying action in another player is commonplace in poker, but it doesn't always go to plan. O'Kearney definitely has warning signs he looks for.
"You hear so many stories about people selling pieces, cashing and not paying their backers, so I wouldn't buy pieces of strangers."
"You have to trust them," he said. "You hear so many stories about people selling pieces, cashing and not paying their backers, so I wouldn't buy pieces of strangers. I have a certain online player prejudice too.
"If someone is just a live pro, even if he has lots of great results, I'll still be a little bit wary unless I've played with the guy. The players I'd tend to favour would have proven themselves online over a very large sample and maybe don't have the live results yet, but have proven themselves as player. One of the most important things is their ability to play final table properly."
In multi-table tournaments, especially the likes of which we'll see in Vegas all summer, huge fields produce huge prize pools. But the most important decisions will happen when there are just a few players remaining from the thousands who've entered.
"There are a lot of guys who are very good at building stacks in tournaments, but when they get down to the last two tables, they're terrible," he said. "They'll just punt or have a lack of ICM awareness. So much of the equity is in making the top three or four places that you want someone who is going to have a very good final table game. That may be the biggest factor.
"There are guys who I won't name who seem to run deep consistently, but who never seem to kick on and reach the top three or four. Variance can play a role, but if they're also the same type of guys who haven't proved they can close out tournaments online, then there's always that question mark in your mind. The mistakes you can make late on in tournaments are so big."
Marginal spots in tournaments are never easy, but as O'Kearney explains, the consequences of even minor missteps can be huge.
"There was a spot a couple of years ago when David Lappin made the final table of the PokerStars Bigger 55 and he had a very close spot and he wasn't sure what the right answer was. He asked me about it and I also wasn't sure. He thought it was a marginal fold and I thought it was a marginal call, but neither of us had any great confidence in it.
"I ran the maths on it, and it turned out that folding – which was what he did – was a 55 buy-in mistake. Even though it was the worst hand he was supposed to called with, in equity terms, it was massive. The biggest mistake you can make at the start of the tournament is something like calling your opponent who turns over aces and you called with 2-3 off. That's still only 95 percent of a buy-in mistake that you made. Even a very minor mistake late in a tournament can be massive in equity terms. You need guys who understand that stuff really well, have their ranges nailed in, understand ICM and push-fold strategy."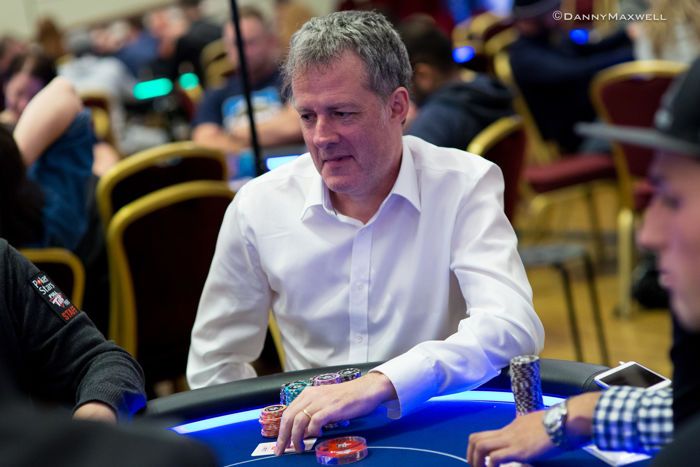 Buying action isn't done solely by smart, savvy poker players. Increasingly, poker fans are buying shares in poker players' action before they take to the table, and social media platforms such as Twitter and TwoPlusTwo forums have made it easier than ever to buy pieces of your favourite player's next tournament.
But it's not only the chance of winning money that O'Kearney believes players should provide for that bankroll-balancing buck.
"It's great if you can add value to the people who back you," he said. "I feel that you have a responsibility when people buy pieces of your action to at least give them a sweat. You can't guarantee giving them a return, but you can guarantee a sweat. Tweeting chip updates or big hands means they at least get something out of the experience even if there's no cash.
"Nothing tilts me more than some players who you buy a piece in, then three weeks later you ask them how it went and they say 'Oh yeah, I busted.' You've got zero feedback or knowledge of what happened. That's fine if you're buying for a good investment instead of a sweat, but I think when investors are more of an enthusiast, then they like to be more involved in the thing."
Swapping is a more recent concept in poker. Players have sold percentages for years, but a growing trend is swapping a percentage of one player's winnings, staked against a percentage of your own success.
"I do quite a bit of swapping in Vegas," O'Kearney said. "It's neutral-EV if I pick the right people, so it's not massively favourable for me apart from variance reduction but it's good to swap for the WSOP Main Event. It would be great to have a sweat, even for a small percentile with someone on the final table. If you swap with ten very good players, then there's not an insignificant chance you'll get someone in there."
There won't be a November Nine this year — or presumably forevermore. But O'Kearney's experience of finishing as runner-up to Upeshka De Silva in 2015 did give him his biggest Vegas score.
"I figured there was one of two ways I could go, play live High Rollers, not Super High Rollers but $10K events, and play higher online," he said. "I could also do what I was doing already. My decision was to do the latter. Poker is littered with the bodies of people who had a big bink and did it all over the next 18 months. Irrespective of whether I was rolled or not, did I think it was better to continue playing the level I was or play the high rollers, with least risk of ruin and a stress-free life?
"Once I'd made that decision, I already had the bankroll to play what I wanted, so all the money got funnelled off into other stuff. We ended up buying a house for our daughter in Limerick. When faced with winning a large amount, you can use the opportunity to move up in levels, but whatever your required bankroll is, the rest can go off into other stuff."
Dara O'Kearney will be in Las Vegas taking on the best in the world from June 6 through the Main Event if things go to plan. It's a long run, but then he's used to them… and winning. PokerNews will be covering all 72 events at this year's World Series of Poker to see if Dara O'Kearney breaks the tape for a bracelet.