Adrian Mateos Wins PokerStars Championship Monte Carlo €50K Single-Day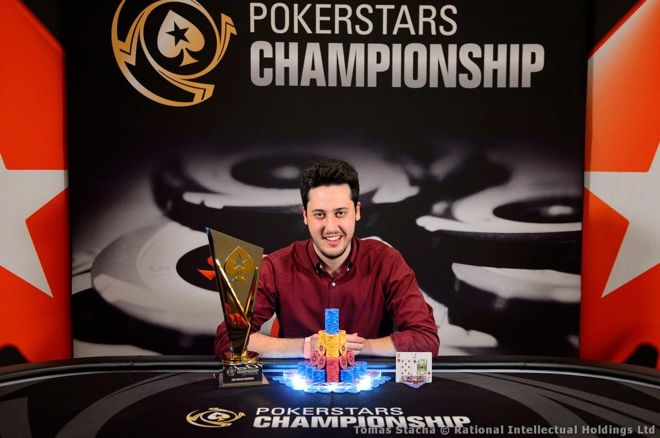 While Day 1b of the Main Event was being played in the Salle des Etoiles, the high rollers gathered in the Americas Room to play for hundreds of thousands of euros in a single-day event with a buy-in of €50,000.
A total of 52 players entered the event. With 12 reentries added, that made for a field of 64 entries and a prize pool of €3,104,000. €908,000 of that was allocated for the winner.
After 14 hours of play, Adrian Mateos walked away the winner with exactly that as he beat the final table without even so much of a thought of a deal.
| Place | Winner | Country | Prize |
| --- | --- | --- | --- |
| 1 | Adrian Mateos | Spain | €908,000 |
| 2 | Daniel Dvoress | Canada | €652,000 |
| 3 | Erik Seidel | United States | €423,800 |
| 4 | Fedor Holz | Germany | €319,800 |
| 5 | Nick Petrangelo | United States | €248,400 |
| 6 | Steve O'Dwyer | Ireland | €192,400 |
| 7 | Ramin Hajiyev | Azerbaijan | €152,140 |
| 8 | Mike Watson | Canada | €118,000 |
| 9 | Sergio Aido | Spain | €90,200 |
Walking around through the tournament room would be a dream for the die-hard poker fan. A lot of the big names in poker entered the event and the action was fast-paced. With half an hour levels and the option to reenter for the first 8 of them, the chips were going in left and right.
Nick Petrangelo was the first casualty of the day, but he bought back in straight away. Daniel Dvoress would also bust, and then bust again, but bought back in both times saying "third time's a charm." He would be proven right as he would eventually make the final table and finish runner up.
David Peters made the biggest call of the tournament check-calling all three streets against Fedor Holz with nothing but ace-high.
Before the final table was set, a lot of players left with hanging shoulders, disappointed at getting short of making the money.
Daniel Negreanu (ace-five against queens), Isaac Haxton (tens against ace-seven), John Juanda (king-ten to ace-king) and Charlie Carrel (jack-eight against king-jack) were just a few of the players that went home empty-handed.
David Peters too left the tournament room before the cheques were getting handed out. He did, however, make the biggest call of the tournament check-calling all three streets against Fedor Holz with nothing but ace-high. Holz revealed a stone cold bluff and Peters doubled up, but it wouldn't do him any good. Holz, as he has done every single year since the events' inception, did recover from the blowback and made the final table.
The tournament was down to 10 players just after midnight. With just 9 players getting paid, the bubble was on as play tightened up a bit. That was until Mustapha Kanit called a shove with pocket tens. Daniel Dvoress had jack-nine and hit a nine on the flop and turn to eliminate Kanit and guarantee himself and 8 others a minimum prize of €90,100. Kanit, who won the inaugural Single-Day High Roller in Monaco in 2015, out as the last player to not make the money.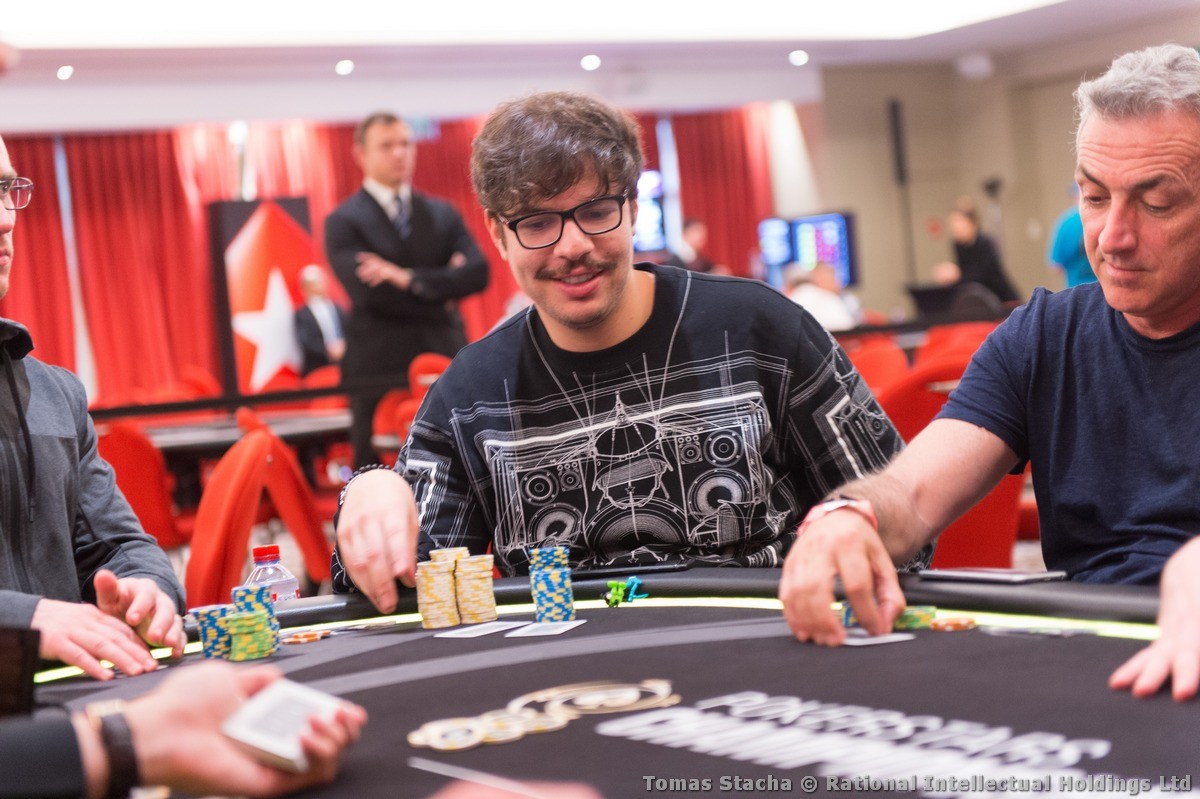 Sergio Aido (9th, ace-ten against ace-jack), Mike Watson (8th, ace-ten against king-ten) and Ramin Hajiyev (7th, queen-ten against pocket threes) departed from the final table shortly after.
Steve O'Dwyer was the next to go. He got it in before the flop with ace-ten to Adrian Mateos' queens. He flopped a ten but the board would not pair or show any aces. O'Dwyer out in 6th place for a cash just shy of €200,000.
Nick Petrangelo followed him out the door. The American rounder got his last chips in with the best hand but Erik Seidel would get lucky. Petrangelo's pocket tens were worth nothing as Seidel hit an ace on the river with his ace-six.
With the tournament now 4-handed, the chips were unevenly distributed. Adrian Mateos had a demanding lead while Erik Seidel was the definite short stack. Daniel Dvoress and Fedor Holz both had medium stacks. However, Fedor Holz would eventually be the one to go out in 4th place. Mateos flopped a heart flush draw and turned a gutshot and check-raised all in against Holz's second barrel.
Erik Seidel had made some suck outs earlier on the day but 3-handed he ran out of luck.
"Ahh! I knew it!" exclaimed Holz, "I could see it on your face!"
Holz wasn't too happy about it, especially since Seidel was short, but called with his top pair and spade flush draw anyway. The river five gave Mateos the winning straight and Holz departed. After coming 4th in 2015 (€329,800) and 5th in this event last year (€271,670), now 4th again for Holz who's the only player to cash in all 3 Monaco Single-Day High Rollers.
Erik Seidel had made some suck outs earlier on the day but 3-handed he ran out of luck. He got his short stack in the middle with king-four to Adrian Mateos' ace-ten and saw his Spanish opponent hit a pair.
As a result, Mateos started the heads up against Daniel Dvoress with a 5-to-1 advantage. Dvoress won some chips but not enough to get things real iffy for Mateos. In the last hand, Dvoress got it in with king-four suited against jack-eight only to see Mateos flop an eight. Blanks on the turn and river resulted in the tournament being done at 2:30 in the morning.
After winning the Main Event here for €1,082,000 back in 2015 and the WSOPE for €1,000,000 back in 2013, now a €908,000 score marking a third-best result for Adrian Mateos.
Besides continuing coverage of the Main Event, you can also keep your eyes on PokerNews for updates from the €25,750 High Roller running May 3 - 6.