PokerStars Championship Presented by Monte-Carlo Casino Begins April 25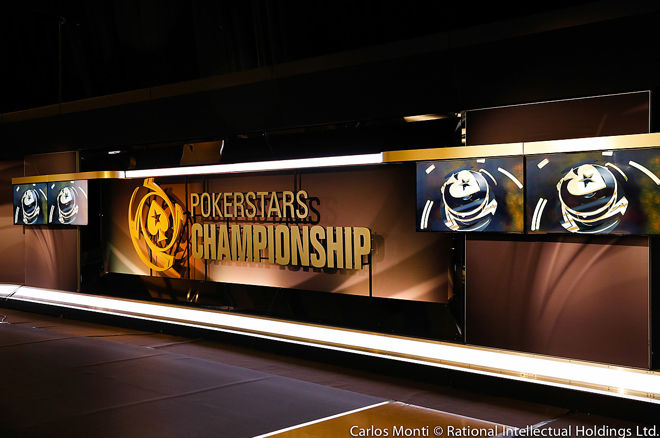 The PokerStars Championship presented by Monte-Carlo Casino features more than 70 action-packed events at the Monte Carlo Bay Hotel & Resort April 25 through May 7.
The poker festival replaces the long-standing EPT Grand Final, which took place during the first 12 seasons of the European Poker Tour. The event was cut short of the 13th season due to PokerStars' rebranding.
In April, Slovakia's Jan Bendik outlasted a field of 1,098 players to win the last EPT Grand Final Main Event for €961,800.
The PokerStars Championship Main Event features many similarities to this event with a €5,300 buy-in and players starting off with 30,000 chips and blinds increasing every 75 minutes on the two opening days April 29-30.
Players bagging chips on either of the opening days will compete for five more days on May 1-5 until a winner is crowned. Blind levels on all of the days are increased to 90 minutes. However, on the final day, blind levels will start at 90 minutes and will potentially decrease to 75, 60 and 45 minutes depending on how long the day lasts.
All previous EPT Main Event winners who participate in the PokerStars Championship Main Event will automatically be entered into a last longer competition where the winner walks away with €5,300 in PokerStars Live Event credits.
Another huge event on the schedule is the three-day PokerStars Championship Super High Roller on April 27-29, which features a humongous €100,000 buy-in and guarantees at least €1 million to the winner.
The event features eight-handed play and allows for unlimited reentries until the start of Day 2 on April 28. There won't be the opportunity for any stalling in the event with every player having a 30 Second Shot Clock and three time bank chips.
The PokerNews Live Reporting Team will be on hand to report all the big hands and happenings during the PokerStars Championship Main Event and provide feature content including interviews during the PokerStars Championship Super High Roller with the PokerStars Blog reporting this event.
Here are the highlights of the first PokerStars Championship presented by Monte-Carlo Casino.
€220 PokerStars Open - May 3-5 (€50,000 guaranteed)
€440 PokerStars Cup - April 26-29 (€200,000 guaranteed)
€1,100 PokerStars National Championship - April 26-30 (€1,000,000 guaranteed)
€2,200 PokerStars National High Roller - April 28-29
€5,300 PokerStars Championship Main Event - April 29 - May 5
€10,300 Opening NLH - April 25-27
€10,300 PLO - May 1-2
€25,750 PokerStars Championship High Roller - May 3-5 (€1,000,000 first place guaranteed)
€50,000 Single Day NLH - April 30
€100,000 PokerStars Championship Super High Roller - April 27-29 (€1,000,000 first place guaranteed)