UK Online Poker Rankings: Patrick Leonard Opens Up a Lead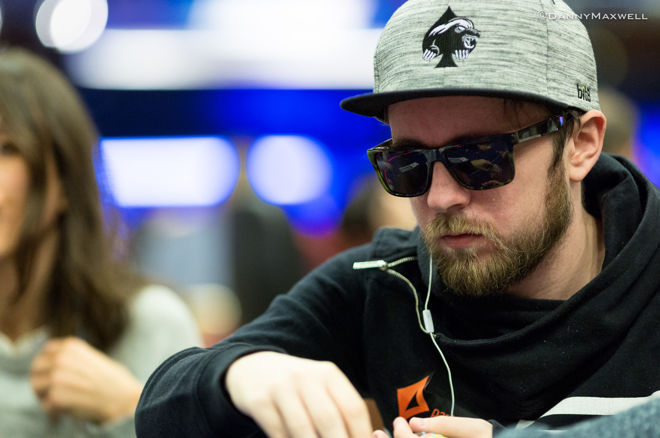 partypoker ambassador Patrick "pleno1" Leonard has opened a gap at the top of the United Kingdom online poker rankings, provided by PocketFives.com, and now finds himself with a 438.49 point cushion between himself and second-placed Conor "1_conor_b_1" Beresford.
Leonard finished third in the partypoker $200,000 Gtd High Roller a couple of weeks ago, a result worth $22,050, which is now added to his profile. The Hungary-based pro also reached the final table of a $109 NLHE 6-Max Hyper-Turbo at PokerStars and final table bubbled the $50,000 Gtd 6-Max High Roller at partypoker last week.
Beresford is doing all he can to keep Leonard in his sights as is evident by a brace of runner-up finishes in tournaments last week. Beresford was the runner-up in the $15,000 Crocodile at 888poker for $3,168 and in the Big $162 at PokerStars for $3,984.
Brighton's Phil "philroyal888" Mighall helped himself to four four-figure scores last week, two of them weighing in at over $5,000. Mighall was the fifth place finisher in the PokerStars Sunday Kickoff for $5,661 and the third place finisher in the partypoker $50,000 Gtd Uppercut for $5,340.
Slightly lower down the rankings, Owain "sngwonder" Carey climbed to 13th place off the back of his PokerStars Big $215 fourth place finish worth $4,601 and his win in the partypoker PLO $5K Gtd 6-max for $2,120, and Jonathan "Gil3000" Gill is now up to 16th place after winning the Hot $33 at PokerStars for $4,444.
UK Online Poker Rankings (Mar. 2, 2017)
| UK Rank | Player | Points |
| --- | --- | --- |
| 1 | Patrick "pleno1" Leonard | 6621.69 |
| 2 | Conor "1_conor_b_1" Beresford | 6183.20 |
| 3 | Ludovic "ludovi333" Geilich | 6171.69 |
| 4 | Manu "mbo90" Bardon | 5851.80 |
| 5 | Vicente "vicenfish" Delgado | 5488.40 |
| 6 | Phil "philroyal888" Mighall | 5094.22 |
| 7 | Oliver "3BunPass" Price | 4863.76 |
| 8 | Rick "TheClaimer" Trigg | 4753.30 |
| 9 | Chris "moorman1" Moorman | 4667.69 |
| 10 | "luckyfish89" | 4645.37 |
| 11 | Oscar "MendaLerenda" Serradell | 4587.35 |
| 12 | Scott "Aggro Santos" Margereson | 4464.13 |
| 13 | Owain "sngwonder" Carey | 4441.63 |
| 14 | Jamie "EzGame89" O'Connor | 4311.88 |
| 15 | Luke "LFmagic" Fields | 4299.21 |
| 16 | Jonathan "Gil3000" Gill | 4264.67 |
| 17 | Andy "andyh26" Holman | 4160.06 |
| 18 | "davaman" | 4120.58 |
| 19 | "FouEnculePL" | 3940.60 |
| 20 | "carpediem200" | 3930.20 |