Tweet, Tweet, Bad Beat: Four-Leaf Clovers and Drinks On Me

PokerNews Staff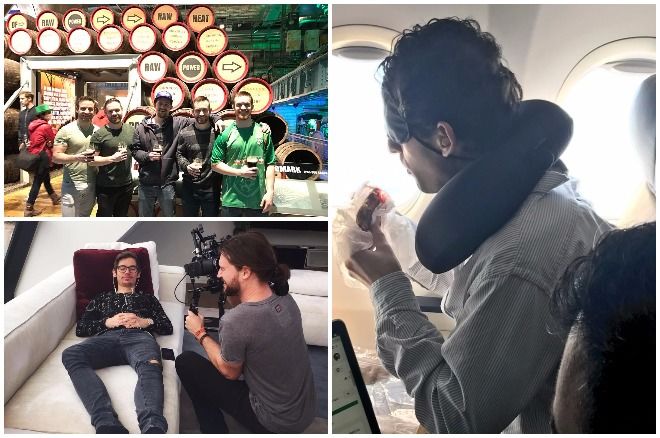 Don't worry poker players, even though your social media game has been super lacking lately, we're not willing to give up on you yet.
To giving it another shot!
*And to enjoying Panama with Sarah Herring*
The hand-eye coordination alone (especially with the ear plugs in) is incredible. Slow clap.
Eating with your eye mask on is the definition of can't be bothered. #maxlaxxed https://t.co/TQCMFuZl7D

— Maria Ho (@MariaHo)
So many potential captions. "Oh I woke up like this," or "Oh, I didn't see you there." Give yours in our comments.
Take that luck of the Irish home with you...or at least to the next poker game.
Note to self: Don't be the one to jump into a body of water after Samantha Abernathy.
Glam!
I just never understood the allure of putting your face on money...or grimy chips for that matter. Blegh.
Bro-ing out.
Product placement. Also, who knew there were Top Gun stores?! It's a barber shop though...check out the photo bomber in the back! #imADD
Lead images courtesy of Dan O'Brien, Fedor Holz and Mario Ho