Jason Koon Loves the High Rollers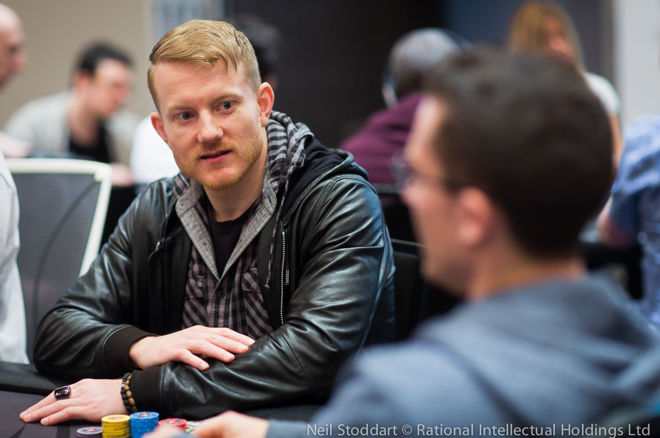 Not too long ago, a high roller was a special event — $25,000 was just about the maximum for an event. When the World Series of Poker organized an event with a buy-in of $40,000 to celebrate their 40-year anniversary in 2009, people couldn't stop talking and writing about it.
PokerStars added big buy-in events to all their stops, and these days, one can play a high roller event just about every day of the week. All poker festivals are stocked with high roller events. And then there are the events at ARIA; the big Vegas casino has quite a few high rollers. In theory, one wouldn't have to leave Sin City if it were high rollers one was solely be interested in.
Always looking for action and an edge, the high rollers of the poker world still travel to exotic locations. The same group of regulars can be found in all outskirts of the world, with many traveling just about nonstop to grow their bankroll and satisfy their hunger for high-stakes poker.
"the majority of the tournaments I play are high rollers"
Twenty-seven of them gathered here in Panama for the $50,000 Super High Roller, and Jason Koon is one of them. The high-rolling American from Weston, W.Va., won the $100,000 Super High Roller at the Bahamas for over $1.6 million and is one of the players to travel the high roller circuit. Looking back, he agrees a lot has changed.
"A couple years ago, a high roller was a special event at a stop," he said. "Now the majority of the tournaments I play are high rollers. The unique ones are the Main Events, which is kinda funny."
Just a glimpse at his impressive Hendonmob page makes it clear he wasn't exaggerating. His last seven cashes were in events with a buy-in of $25,000 or more. And while the $8,264,040 in live time earnings listed on his profile is incredible, one must not forget that the buy-ins stack up as well if you solely play huge buy-in events.
"They usually have smaller field sizes so you're gonna cash more frequently, but the overall buy-in is higher and the winrate is smaller than what they would be in a Main Event," Koon said of the variance involved in playing high roller events. The former lowers the variance, but the latter increases it. A cold streak in big buy-in events may just set you back $1 million; nothing too crazy has to happen for that to be your reality as a high-rolling poker player.
"But high rollers are great," Koon was quick to point out. "I really, really like 'em. I like that they take one to three days to win."
While Koon is on a good streak, having won the Super High Roller at the Bahamas and having finished third in an ARIA high roller for $120,000, it wasn't just a given he would come to Panama to participate in this event.
"For me, it's really if I'm happy traveling or not," he said. "If I don't feel like getting on the plane, I'm not gonna do it."
Besides feeling happy to go somewhere or not, Koon hinted that he's mainly looking for recreational players when deciding on going to an event or not.
"I decided to skip the Aussie Millions this year because I got a couple tips that the high rollers weren't going to be big, and they ended up pretty small."
With Panama being a new event on the schedule, assessing whether the field would be worth the trip, was a tricky one.
If I don't feel like getting on the plane, I'm not gonna do it."
"You just try to make an educated guess with events that are new," he said. "I didn't know what would happen here in Panama, but there was some hope something could happen. It doesn't look like that's the case, sadly."
So far, Koon hasn't been exploring the country or city. The famous canal, the jungle, and other sights have to wait. Koon only got in last night and just had time for a workout before going to bed.
Today, the biggest event of the trip awaited Koon. A lot more high stakes action is to follow in the coming months. Right after this, Koon is flying back to Vegas to play the ARIA high rollers followed by a trip to Florida to play a $50,000 and $25,000 buy in event. He said he's unlikely to add PokerStars Championship Macau to his schedule.
"There's a chance I'll go to Macau, but it's unlikely. I just don't want to travel myself out."
PokerStars Championship Sochi is also not on his list, but Monaco, Spring Championship of Online Poker, and the $300,000 Super High Roller Bowl in ARIA are.
The WSOP that follows is a given. Koon was close to winning his first bracelet back in 2012 when he finished runner-up to Leif Force in the $3,000 No-Limit Hold'em/Pot-Limit Omaha Heads-Up event. Whether he's going to partake in the smaller WSOP events to get that piece of jewelry or solely remains focused on the high rollers there as well, remains to be seen.