Jens Kyllönen Worries About the Future of Online Poker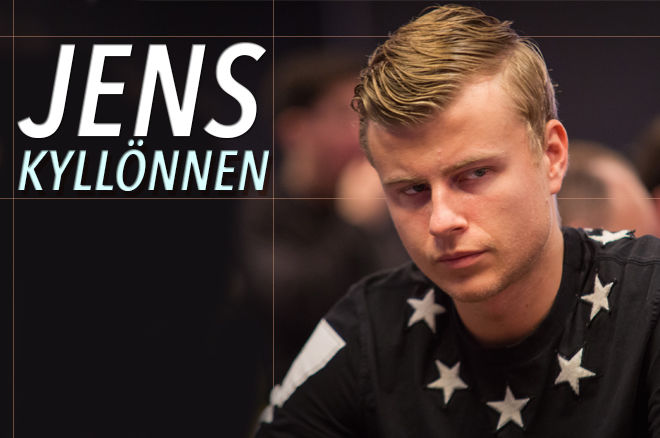 Nosebleed pot limit omaha player Jens "Jeans89" Kyllönen recently announced his retirement from poker. PokerNews reached out to Kyllönen and asked him a couple more questions about his decision to leave poker.
When did you decide to go back to school?
I started studying in spring 2015, but still played a ton of poker during my first year of studies, which ended up being very stressful. I really haven't made the decision to quit poker completely, I just don't have much time for it anymore.
Will you still play every now and then or will you no longer play at all?
I love poker and don't think I'll every completely quit playing. I will try to play a few live events a year if I have the time.
What is it that you want to accomplish when you've completed the study?
At the moment, I feel like it'll be finance or entrepreneurship. An idea I have had in my head for awhile now is to go for an MBA at an Ivy League business school in the United States. We'll see.
Do I understand correctly that the declining interest in poker was of influence on your decision?
The journalist in the Finnish interview misunderstood my answer slightly. It wasn't the public opinion I cared about; what I meant was that the online poker market/economy has been declining for a long time and I don't see the trend ending.
"I love poker and don't think I'll every completely quit playing"
I'm quite pessimistic about the future of online poker. The max EV decision would've probably been to stick around grinding full time for a few more years, but I've fortunately managed to reach a point financially where I don't need to consider just pure EV anymore.
I see your extraordinary rhythm was mentioned in the article. Was that an influence on your decision to quit poker?
No, that was not one of the reasons to quit. I just talked about it in general. I actually don't mind the rhythm as I love to stay up late and sleep late in the morning.
What do you see as your biggest accomplishment in poker?
The EPT and WSOP victories are nice, but the answer is for sure my success in the online cash games, managing to beat the highest stakes for such a long time.
If I had to pick one moment, it'd have to be that one night I ended up winning a million dollars on Full Tilt in 2011, after almost a year of failed shot taking. I kept grinding it up at $10/$20 and $25/$50 but kept on losing at really soft nosebleed games just running bad. After that night, everything just clicked and I started dominating.
Other than monetary wins, I have countless memories from playing live events all around the world for eight years with great Finnish people. Some of which have become very close friends that I hang out with in Helsinki every week. I'm sure that will stay that way for life.
Any big regrets in poker?
I really can't think of any. I really gave it everything and put ridiculously long hours in at the time when it mattered the most and my hourly rate was highest. Had I not done that, I'd be regretting it very much, seeing how the games are nowadays.
What do you see for the future of the game?
As I said earlier, I'm pessimistic about online poker. Both short and long term.
Short term it'll still be possible to make a lot of money if you are smart and willing to put in the work. If we're lucky, there might be some positive surprises of legislation in important markets.
Long term I'm worried about the improving software help, poker solvers for example, making edges smaller until the site itself will be the only winner. Obviously, as long as the site can attract enough recreational players, it will be fine, but that is getting more difficult. Also, as the pros keep getting better, the recreational players just get killed so fast.