Charlotte Van Brabander Wins Third Unibet Battle Royale Title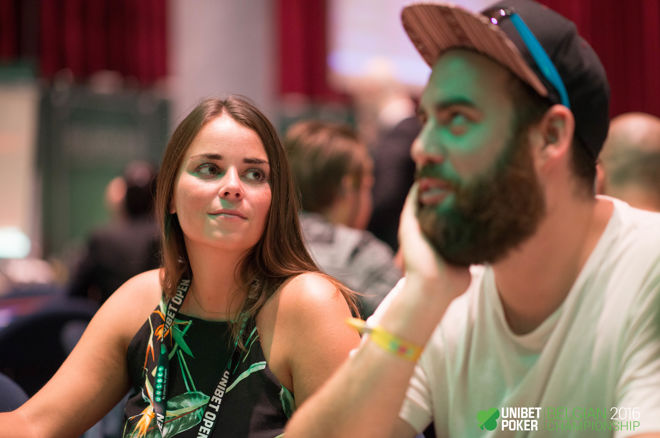 The 2017 Unibet Open London festival kicked off in style on Feb. 22 with the £10,000 invitational Battle Royale, which featured Unibet Poker ambassadors Charlotte Van Brabander, David Lappin, Dara O'Kearney, Ian Simpson, along with Viktor Blom and others.
Streamed on Unibet Poker's Twitch channel, viewers watched on as the ambassadors battled with commentator David Vanderheyden, cash game specialist Espens Jorsad, two-time Unibet Open champion Dan Murari and the United Kingdom's Dave Shallow.
The top three places awarded cash prizes and it was Lappin who secured the first payout, a free £2,000. Lappin's exit left Blom and Brabander to lock horns heads-up and despite Blom being something of a one-on-one specialist, it was Brabander who emerged victorious to net £5,000, leaving Blom to collect the £3,000 consolation prize.
Amazingly, this was Brabander's third consecutive win in Unibet Poker's invitational Battle Royale. The Belgian ambassador may not play as much poker as she once did as she is eyeing a career in politics, but she showed she still has what it takes to be successful at the poker table.
Speaking after her win, Brabander said: "Poker is a game of confidence. I didn't want to know who I was up against and their past achievements in case it got intimidating. Saying that, I really wanted to go heads-up against Viktor and beat him!"
Alan "Hotted89" Widmann Wins the eSports Battle Royale
In addition to the invitational Battle Royale, Unibet Poker ran an eSports Battle Royal where several prominent eSports specialists swapped their computer mice for playing cards.
German Twitch star Alan "Hotted89" Widmann, who regularly has 200,000 followers watching him play Counter Strike Global Offensive, walked away with the £5,000 top prize after staging an epic comeback in the heads-up battle with "onscreenlol", who won £3,000. Third place and £2,000 went to Sweden's "forsen".
Follow the Unibet Open London Updates on PokerNews
The PokerNews Live Reporting team are in London and are covering the Unibet Open London festival. To follow the updates, click here.