APAT Releases Non-UK Stops for Season 11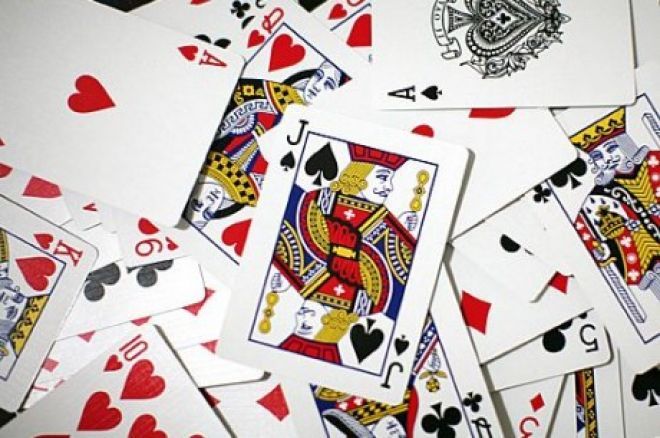 The Amateur Poker Association & Tour (APAT) heads to five non-UK stops during its upcoming 11th season according to an announcement on its vibrant forum.
Season 10 of APAT culminates on the week starting Apr. 8 with the World Championship of Amateur Poker, an 18-event festival held at the Grosvenor Casino on Bury New Road, Manchester but plans are already afoot for Season 11 of the critically acclaimed tour.
APAT pays a visit to Las Vegas on Jun. 3 for the North American Amateur Poker Championships, part of the celebration of APAT's 10th anniversary. Here, dozens of APAT players will play in the WSOP Colossus event as part of the added value provided during APAT's Season 10 online and live events.
The tour returns to Spa in Belgium, Brussels, sets sail for Dublin and also Namur in the non-UK stops confirmed to date.
| Date | Event / Venue |
| --- | --- |
| Jun. 3-10 | North American Amateur Poker Championship, Las Vegas |
| Jun. 30-Jul. 2 | Belgian Amateur Poker Championship, Spa |
| Oct. 11-15 | European Amateur Poker Championship, Brussels |
| Oct. 29-30 | Irish Amateur Poker Championship, Dublin |
| Nov. 9-12 | Benelux Amateur Poker Championship, Namur |
18 Championship Bracelets to be Won at the WCOAP
The season-ending World Championship Of Amateur Poker (WCOAP) is the crown jewel of each APAT season and the Season 10 edition is no different. Featuring 18 championship events, each awarding a coveted APAT championship bracelet, this latest incarnation of the WCOAP is going to be huge.
APAT players think of the WCOAP as their World Series of Poker because the festival boasts of several tournament formats, including no-limit hold'em, pot-limit Omaha, 8-Game, 6-max, H.O.R.S.E. and more.
Season 10 WCOAP Schedule
| Date | Time | Event | Buy-in | Duration |
| --- | --- | --- | --- | --- |
| Sat 8 Apr | 12:00pm | 8-Game Players Championship Day 1 | £110 | 2-days |
| | 1:00pm | Irish Championship | £56 | 1-day |
| | 5:00pm | 6-Max Championship Day 1 | £56 | 2-days |
| Sun 9 Apr | 12:00pm | Main Event Day 1a | £110 | 3-days |
| | 1:00pm | 8-Game Players Championship Final Table | | |
| | 2:00pm | 6-Max Championship Final Day | | |
| | 6:00pm | NLHE Turbo Championship | £56 | 1-day |
| Wed 12 Apr | 12:00pm | Shootout Championship | £56 | 1-day |
| | 2:00pm | H.O.R.S.E Championship | £56 | 1-day |
| | 6:00pm | Antes Only Championship | £56 | 1-day |
| Thu 13 Apr | 12:00pm | Team Championship Day 1 | £110 | 2-days |
| | 1:00pm | Mixed (PLO / NLHE) Championship | £56 | 1-day |
| | 5:00pm | High Roller Championship Day 1 | £220 | 2-days |
| Fri 14 Apr | 12:00pm | Main Event Day 1b | £110 | 3-days |
| | 1:00pm | Team Championship Final Day | | |
| | 2:00pm | Mix Max Championship | £56 | 1-day |
| | 5:00pm | High Roller Championship Final Day | | |
| Say 15 Apr | 12:00pm | Main Event Day 1c | £110 | 3-days |
| | 4:00pm | Pot Limit Omaha Championship Day 1 | £60 | 2-days |
| | 6:00pm | Open Face Chinese Championship | £56 | 2-days |
| Sun 16 Apr | 12:00pm | Pot Limit Omaha Championship Final Day | | |
| | 1:00pm | Pot Limit Omaha High/Low Championship | £56 | 1-day |
| | 2:00pm | Main Event Day 2 | | |
| | 6:00pm | Cash Tournament Championship | £66 | 1-day |
| Mon 17 Apr | 12:00pm | Heads-up Championship | £56 | 1-day |
| | 2:00pm | Main Event Final Table | | |
| | 3:00pm | Crazy Pineapple Championship | £56 | 1-day |