888poker Study Claims UK is the Luckiest Country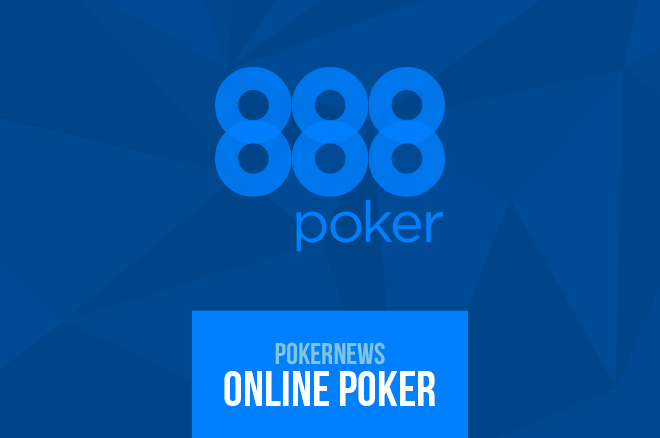 The definition of luck, or chance, differs depending on many factors including the religious and emotional context of the one interpreting it. Finding a four-leaf clover is often considered lucky for the person who finds it, while the number 13 and black cats have long been associated with bad luck.
Luck, or chance, plays a major role in the short-term success of a poker player. While more skillful players win more money than their lesser skilled counterparts over a massive sample size, the skill factor can often be all but cancelled out by luck in a small sample size.
888poker knows a thing or two about luck with it running the second-largest online poker site in the world so it makes sense for them to create a study that considers how Lady Luck shines down on various countries around the world.
Six metrics were used to measure how lucky a country was. These were:
Number of Summer Olympic Gold medals
Total number of Winter & Summer Olympic Gold medals
Number of sporting achievements
Average amount of rainfall (mm depth per year)
Number of reality TV show winners
Largest lottery win amount
The study found that the United Kingdom is the luckiest "country" in the world followed by the United States of America, Italy, France and Japan, with Indonesia, Philippines, Vietnam, Thailand and Brazil being on the wrong side of the lucky league.
| Rank | Country | Summer Medals | Total Medals | Sporting Events | Rainfall (mm) | TV Shows | Lottery Win |
| --- | --- | --- | --- | --- | --- | --- | --- |
| 1 | UK | 263 | 873 | 73 | 1220 | 74 | $260 million |
| 2 | USA | 1022 | 2802 | 92 | 715 | 34 | $1.5864 billion |
| 3 | Italy | 206 | 691 | 8 | 832 | 38 | $248 million |
| 4 | France | 212 | 824 | 16 | 867 | 58 | $31 million |
| 5 | Japan | 142 | 484 | 3 | 1668 | 1 | $1.14 billion |
| 6 | Egypt | 7 | 29 | 1 | 51 | 23 | n/a |
| 7 | Germany | 191 | 824 | 19 | 700 | 25 | $67 million |
| 8 | India | 9 | 28 | 2 | 1083 | 65 | $3.456 million |
| 9 | Turkey | 39 | 94 | 0 | 593 | 10 | n/a |
| 10 | Russia | 148 | 555 | 14 | 460 | 20 | $4.77 million |
| 11 | Iran | 18 | 68 | 0 | 228 | 0 | n/a |
| 12 | South Africa | 25 | 86 | 0 | 495 | 23 | $7.3 million |
| 13 | Ethiopia | 22 | 53 | 0 | 848 | 10 | n/a |
| 14 | Mexico | 13 | 67 | 0 | 758 | 6 | n/a |
| 15 | Pakistan | 3 | 10 | 4 | 494 | 0 | n/a |
| 16 | Nigeria | 3 | 24 | 0 | 1150 | 4 | n/a |
| 17 | China | 227 | 597 | 2 | 645 | 9 | $3.9 million |
| 18 | Brazil | 30 | 128 | 11 | 1761 | 18 | $72.58 million |
| 19 | Thailand | 9 | 31 | 0 | 1622 | 9 | $83,265 |
| 20 | Vietman | 1 | 4 | 0 | 1821 | 3 | n/a |
| 21 | Phillipines | 0 | 10 | 0 | 2348 | 20 | $16.7 million |
| 22 | Indonesia | 7 | 30 | 0 | 2702 | 6 | n/a |
Head to 888poker's infographic to see the formula used to calculate the lucky countries rankings